Home inspectors play a simple yet vital role — they help you determine if the house you are interested in is the best choice for you. They do it by checking if the home is in good shape, e.g., has no foundation or roof problems. However, hiring the right home inspector for the job can be a challenge of its own — especially if you have never done it before.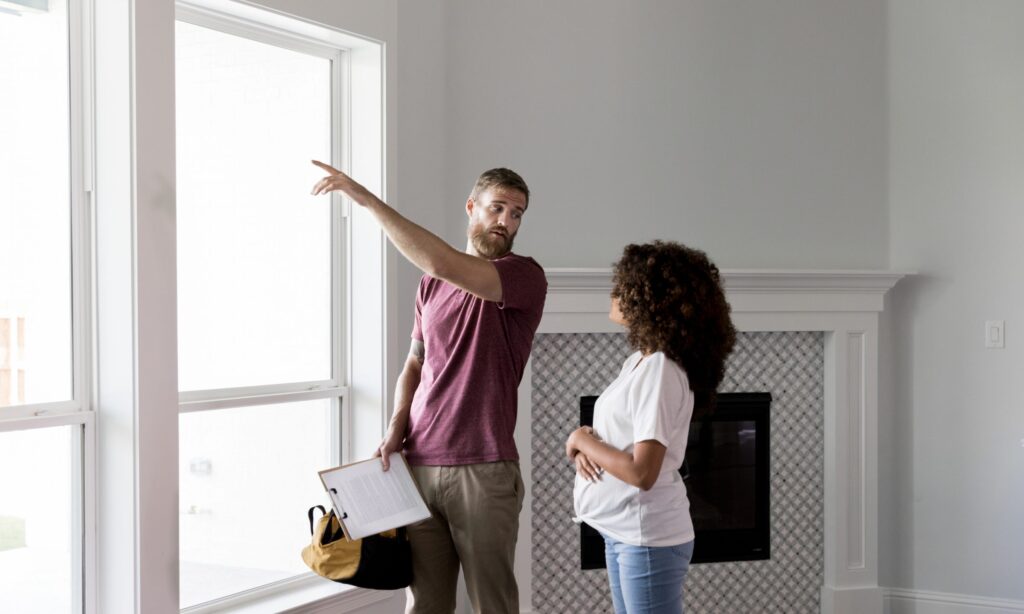 Before you sign the agreement, you should ask qualified home inspectors in your area some questions. These can range from asking about their experience and references to ensuring they are certified and licensed. Besides, asking questions like 'How long will the inspection take?' and 'Can I be present for the inspection?' can provide you with valuable insight.
Other things to keep in mind include asking your family and friends for recommendations and checking reviews. You might be surprised by the amount of information you can find on the web! With this being said, let's take a closer look at some of the best tips and questions for interviewing home inspectors.
How Long Have You Been in Business?
Experience counts — and the more of it, the better.
According to real estate specialists from www.thepattisallgroup.com, a good home inspector has at least five years of experience and knows what to look for. They can spot problems that are not easy to identify from a distance. In other words, they have the necessary skill set to perform a thorough inspection.
As you can imagine, if a home inspector has been in business for a long time, they must have a lot of clients who recommend them. If this is not the case, then perhaps you should think twice before hiring them.
Can I Be Present During the Inspection?
You'd rather be present during the inspection because you want to know what's going on and ask questions. It is a good idea to schedule a pre-inspection meeting with your home inspector. This is where you will discuss the scope of work, as well as any concerns or questions you might have. You will also want to review the inspection report before signing the final agreement.
If you do not want to be present during the inspection, make sure you discuss this issue with your home inspector beforehand.
Is Your Company Licensed and Insured?
It is a good idea to check if your home inspector is licensed and insured. This helps protect you in case something happens during the inspection. After all, you do not want to gamble with your money.
Another thing you should find out about an experienced home inspector is whether or not they are certified by one of the most trusted organizations in the industry. The most common certifications are the American Society of Home Inspectors (ASHI), the National Association of Certified Home Inspectors (NACHI), and the International Association of Certified Home Inspectors (InterNACHI).
What Kind of Experience Do You Have?
When choosing an experienced home inspector, ask them how many inspections they have performed over the years. A good answer would be at least 500 to 1,000 inspections, but anything above 3,000 would be perfect! The more clients they have, the more likely it is that they are doing a good job.
How Much Do You Charge?
The answer to this question can vary depending on your location; however, generally speaking, it should be around $400-$600 for a single-family dwelling. If it costs more than $700 or less than $300 then something is not right. For example, an inspection that costs $200 might produce a poorly written report that does not deliver much value for your money. On the other hand, if an inspection costs more than $700, then you should ask yourself why it is so expensive. Is it because it includes additional services?
Will I Get a Written Report?
The answer depends on how much you pay for your home inspection — but yes, there should be a written report that summarizes the inspection's main findings and details any issues found during the process. Make sure you understand how detailed and informative this report needs to be and what kind of information it contains (e.g., pictures). 
Conclusion
As you can see, interviewing home inspectors is actually not that hard. Whether you are a first-time buyer or an experienced homeowner, hiring the right home inspector can make all the difference!
A good home inspector will help you decide if the property you are about to purchase is worth it. They will also help you make repairs if necessary. No matter your reason for hiring a home inspector, the most important thing is that you end up with a detailed, thorough inspection report that can help you avoid potential issues later on.