Give any room a fresh look with these simple decor crafts.
1. DIY Floating Shelf
The beauty of this hanging shelf is that you can hang it from the ceiling in just about any corner of the room.
Regardless of how much free space there is, it will always look great.
2. DIY Copper Pipe & Wood Slice Table
Make this easy night table or plant stand. Use just copper pipe and a slice of wood.
It will be perfect for your morning coffee!​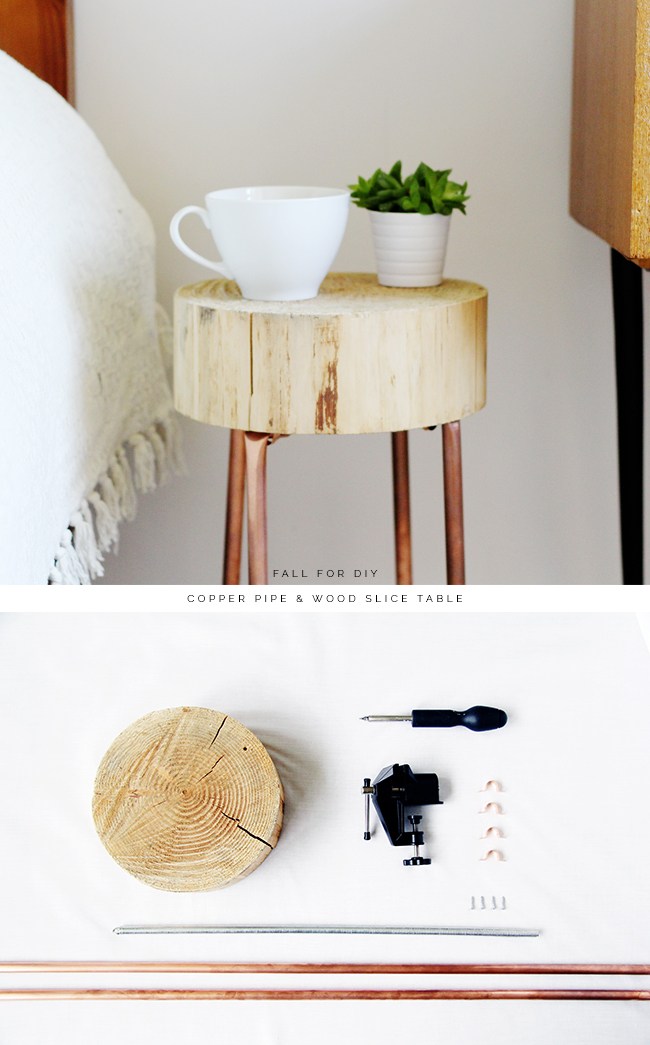 3. Pastel Mini Planters on Simple DIY Shelf
Make tiny pastel planters for cacti and succulents.
4. DIY Plywood Floor Mirror
Make your own minimal floor mirror with shelves.
You can display your favorite accessories, perfumes, and trinkets. This project will be perfect addition to your minimalist bedroom.
5. DIY Brass Himmeli Hanging Planter
Turn off by my geometric Himmeli obsession
6. DIY Lightbulb Terrariums
Plants in lightbulbs!  Easy way to get some more life in your home.
7. DIY X-shaped Magazine Holder
This little organization project will solve the problem of magazines and newspapers lying all around.
And it's simple enough to look good.
Click here to see the full tutorial
8. DIY Hanging Shelves
Such a cute idea for vertical space on your walls!
Click here to see the full tutorial
9. DIY Tassel Wall Hanging
These tassel wall hangings will have an effect much greater than it takes effort to make.
Click here to see the full tutorial
10. DIY Himmeli Diamond For Hanging Plants
Himmeli is a typical Christmas decoration from scandinavian countries.
They are geometric structures made of straws, but you can use metallic profiles. You will be amazed with the result!
Check this super easy tutorial to made a diamond himmeli structure for hanging plants.
Click here to see the full tutorial
11. Colorful DIY Tufted Pillows
Prepare your home decor for Spring with these colorful DIY tufted pillows…
12. DIY Water Lilies
DIY Water Lilies – plastic spoon candle holder
13. Macrame Hanging Planters
Get knotty with these macrame hanging planters.
DIY your own macrame hanging vase with this tutorial.
Click here to see the full tutorial
14. ​DIY Floating Leaves & Flowers
Bring the outdoors inside with these floating leaves and floral works of art.
This minimalist DIY project will look stunning displayed on a windowsill in your home and make a wonderful gift idea for a nature-loving friend.​

15. Himmeli Geometric Sculpture
Simple geometric sculpture ready to emphasize your setting.
See the tutorial here
16. DIY Feather Pendant
Create a fancy feather pendant for your living room or dining room!
Click here to see the full tutorial
17. Honeycomb Shelves
These DIY shelves are made essentially out of popsicle sticks and glue!