When you buy a new home appliance, the last thing you expect is for it to be defective and cause problems. Unfortunately, this happens more often than not. When you find yourself in this situation, knowing your rights and how to protect them can be challenging. This article will overview six ways to legally safeguard your rights when dealing with a defective home appliance. 
1) File a Complaint
You may be entitled to certain legal remedies when you buy a defective home appliance, such as a Black and Decker steamer. Filing a complaint is one way that you can legally protect your rights after buying a defective product. When you file a complaint with the relevant authorities or companies involved in the sale of the appliance, you allow them to investigate the issue and determine whether it was caused by defective design, manufacture, or marketing. Once they have determined this, they can take action against those responsible.  Depending on the circumstances, this could result in monetary compensation being awarded to you as well as repair of any damage to the appliance. In addition, filing a Black and Decker steamer lawsuit helps you get justice and compensation for the financial harm caused by purchasing a defective Black and Decker steamer or other home appliance. It can also be an essential reminder of your right to seek legal recourse when companies fail to deliver on their promises or sell products with known defects.
2) Seek Legal Advice
The purchase of a defective home appliance can be both costly and frustrating. With the cost of repairing or replacing a faulty item, you may feel like your rights as a consumer have been violated. However, while seeking legal advice is not always necessary to resolve a dispute with a retailer, it is one way to legally protect your rights when dealing with issues related to buying an appliance with defects. 
Legal advice can help inform you of state or federal laws that might apply to your situation. A lawyer will know how to navigate the often-complicated process involved in filing a claim against the manufacturer or retailer for damages caused by the defective item. If false advertising claims were associated with the sale, they could also guide appropriate recourse.
In addition, a lawyer can advise on the best way to proceed in terms of filing a lawsuit or negotiating a settlement if you decide to pursue legal action against the retailer. They will be able to explain what kind of evidence is necessary and how to gather it. They can also help ensure that your rights as a consumer are respected throughout the process. 
3) Take Advantage of Consumer Protection Laws
Consumer protection laws can provide several sources of help when buying a defective home appliance. First, the law requires retailers to provide refunds or exchanges for products with major defects or faults. Second, if the defect or fault was caused by the manufacturer's negligence or intentional act, then the buyer may be able to seek compensation for any resulting losses or damages suffered as a result of the defective product. 
In addition to refunds or exchanges, consumer protection laws also give buyers certain rights when returning malfunctioning products or services. For instance, the law may require retailers to fix a problem within a certain time or offer replacement items if they cannot repair the issue. Furthermore, consumer protection laws may also provide buyers with additional protections, such as price caps on goods and services, extended warranties for specific items, and more. 
4) Remember Your Warranty Rights
Most home appliances come with some type of warranty, so make sure to check what yours entails before making your purchase. Depending on the product and manufacturer, warranties can cover various issues such as defects in workmanship or materials, repairs, and replacement parts, as well as labor costs associated with fixing any problems that may arise from the use of the product within the warranty period. Knowing the details of your warranty can help you better protect yourself in the event of a problem down the line.
5) Read Your Contract Carefully
Many home appliances are sold with contracts detailing both parties' rights and responsibilities. Make sure to read these carefully so you understand your obligations as well as any actions you may be able to take in the event of a problem. 
6) Seek Damages
If all other options fail, you can seek damages from the manufacturer or seller for any losses associated with the defective product. Depending on the circumstances, this could include reimbursement for repairs or replacement costs. A qualified attorney can help determine if this option is available to you.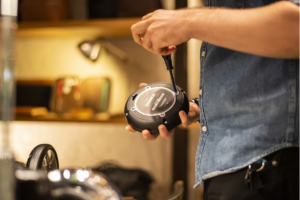 Defective home appliances can be a major source of frustration, but by taking advantage of consumer protection laws and seeking legal advice, you can ensure your rights are protected. Remember to file a complaint, read your contracts carefully and seek legal advice if necessary. Additionally, don't forget to review your product's warranty and take advantage of any consumer protection laws in your state. Taking these steps can help you get the most out of any purchases and make sure that defective products don't ruin your experience.