Buying a new home appliance can be a little overwhelming, as there are several important considerations to make. This appliance will likely be a big part of your day-to-day life, so you will want it to be functional, efficient, and reliable.
On top of this, you will need to consider the size of the appliance, and space in your home, the style of the appliance, its energy efficiency, appliance insurance, price, and product reviews. With this checklist, you will find shopping for your new appliance much more straightforward.
Size and Space
Before you get your heart set on a specific appliance, such as a large fridge complete with water and ice dispensers, you must consider the size of the appliance and the space in the room allocated to it. Sometimes appliances look reasonably proportioned in the shop or magazine, but when they are in your modest kitchen, they can suddenly seem looming and overbearing.
Home Decor
Does your home emulate a certain home decor style? You are going to want to find appliances that match your creative vision. You wouldn't put a duck egg blue kettle in a kitchen with red tiles and a red microwave, nor would you put a rose gold food processor in a kitchen with all stainless steel appliances. Work out your aesthetic, remember the size you have chosen to go with, and find an appliance that suits your kitchen.
Energy Efficiency
Now to the practical, cost-saving considerations. By choosing the greenest products, you will save money over time on energy bills. Generally, appliances are labeled as energy-efficient, so it is easy to spot the best options. 
The kitchen appliance that is going to cost you the most in energy usage is the fridge. Look for an Energy Star certified model, as these can use half the energy that a fridge of fifteen or more years old will.
Appliance Insurance
On top of your homeowner's insurance, you should also invest in appliance insurance. This is because homeowner's insurance will compensate you if there is, say, a fire, or a break-in, and your appliances are damaged or stolen. However, if they simply break down, through wear and tear, appliance insurance is the coverage that is going to come in handy.
There is also generally a manufacturer's warranty, but this covers a single item and generally only for a short period of one to three years. Whereas, appliance insurance, or a home warranty, protects all of your appliances, and means you will only pay a small service fee when a breakdown occurs, rather than the hundreds of dollars you would pay to fix or replace an uninsured appliance, like a fridge.
Many home warranty companies offer a workmanship guarantee, which is how long the repair is good for. So, if your appliance breaks down again within this guarantee period, they will send someone to fix it for free. Investing in insurance after buying new appliances, therefore, can save you a lot of money in repair and replacement expenses. Appliance insurance does come with a coverage gap, so may not cover the entire cost of the repair, but the cost savings will be significant. 
Price
This is likely to be one of your major concerns when buying new home appliances. You want a quality product, but don't want to break the bank. It is highly recommended to spend a reasonable amount on a new appliance, rather than simply going for the cheapest option, as paying more for quality will save you money down the line. The fewer issues, the fewer repairs, and replacements you need to spend on.
Take the time to look into various appliances, compare the costs and also the benefits of each, and find a good-quality appliance within your budget.
Product Reviews
An important consideration on top of size, aesthetic, and cost, is how good the appliance really is. Official sources, such as Reviewed, that professionally test products and review them, are a great place to read up on potential new home appliances. 
Remember, if you rely solely on customer reviews, you might find a disproportionate number of negative reviews, as satisfied customers rarely take to the internet to tell everyone how great their new washing machine is. However, if several unhappy customers are all complaining about the same element of the appliance, it is likely to be a fault worth noting.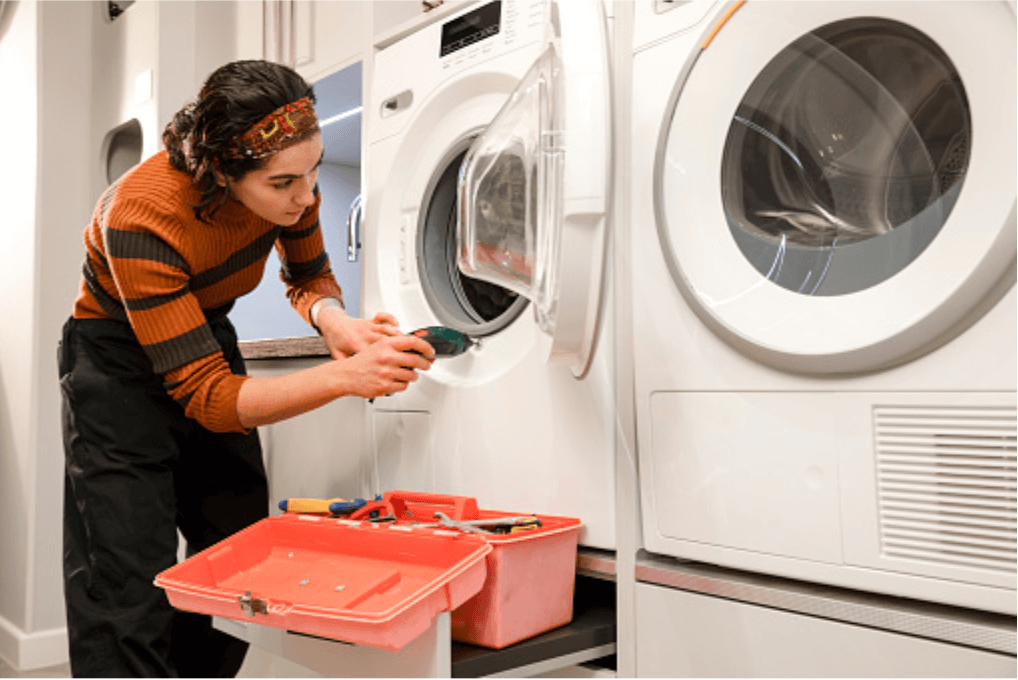 Now you are all set to find yourself the ideal new appliance for your home. Remember, paying for quality will save you time and money down the road on appliance insurance service fees, and choosing an energy-efficient fridge can half the energy expenditure on this electricity-guzzling appliance. If you take away these key tips, you will be well-equipped to choose a great new home appliance. Happy shopping!