When it comes to garden furniture, there are a lot of things to consider. You want to make sure that you find pieces that are both functional and stylish. Not sure where to start? Well, this blog post will discuss the key things you need to look for when shopping for garden furniture. So read on for tips and advice on how to find the best pieces for your outdoor space!
Purpose 
Always know the reason behind purchasing the pieces because it will help you tremendously. There is a beautiful teak garden dining set for everyone who loves dining outside. This activity is a favorite family pastime for many people in the summer, and you shouldn't miss out on it. 
As soon as you know what you'll be using the garden furniture for, it'll be much easier to pick the perfect set.
A bigger set is necessary if you have a large family or entertain guests often. On the other hand, if you live alone or with your partner, then a smaller bistro set might do the trick. Consider how many people will be using the furniture on a regular basis and go from there. 
Size 
The size of your furniture will depend on the size of your patio, so make sure to measure your outdoor space before you start shopping. If you have a small patio, opt for furniture that can be tucked away when not in use. For larger patios, go for pieces that will make a statement and provide plenty of seating for entertaining.
Getting the right measurements will ensure your garden furniture is the perfect size for your space. For example, a table that is too large will take up too much space and make your patio feel cramped. Conversely, a small table will look lost on a large patio. The size of your furniture should be proportionate to the size of your outdoor space.
When choosing garden furniture, size is an important consideration. Make sure to measure your outdoor space and choose furniture that is proportionate to the size of your patio. With the right size furniture, you can create a stylish and inviting outdoor space that you and your guests will enjoy for years to come.
Aesthetics 
The furniture should blend in with the aesthetics of your garden. If you have a modern home, you'll probably want contemporary furniture. If your home is more traditional, then classic furniture would be a better choice. There are also many different styles of garden furniture available, so it's worth taking some time to browse and see what's available before making a decision.
Pick the right design and colors so that the furniture doesn't clash with the rest of your garden. You want the furniture to complement the surroundings, not stand out like a sore thumb.
You want the garden to be completely aesthetically pleasing, so take your time in choosing the right furniture. It's worth it in the end!
Comfort 
Spending time in gardens is very important for your health, so staying comfortable is key. You want to make sure you have furniture that will support your back and spine, as well as be comfortable to sit in for long periods of time. Consider the following: 
The height of the chair or sofa – you don't want it to be too low to the ground, or too high where your feet don't touch the floor.

The depth of the seat – you want to be able to sink into furniture, but not get lost in it!

The width of the seat – this is important for people who like to sprawl out, or need extra room for comfort. 

The type of fabric – some fabrics can be quite rough, so make sure it's something you would want to sit in for a long time. 

The firmness of the cushions – you want them to be soft, but not too soft where you sink in and can't get back up! 
All of these factors are important when considering comfort as a way to find the top garden furniture. Keep these things in mind, and you'll be sure to find the perfect setting for your needs.
Materials 
What your furniture is made out of is important for a few reasons. First, you want something that will withstand the elements. If you live in an area with a harsh winter, you'll want to make sure your furniture can take the cold and the snow. 
Second, you want materials that are easy to care for. You don't want to have to spend hours every week sanding and staining your furniture. Third, you want materials that look good. This is a personal preference, of course, but you want your garden furniture to be something you're proud of. 
There are a few different materials to choose from when it comes to garden furniture:
Wicker 

Wood 

Metal 

Plastic
Durability 
Your garden furniture needs to withstand all kinds of weather conditions, so it's important to consider durability when making your purchase. Look for furniture that is made from materials like teak or wicker, which are known for their durability. 
It's also important to take good care of your garden furniture. Be sure to clean it regularly and store it properly during the winter months. With a little bit of care, your garden furniture can last for many years. 
So durability is an important factor to consider if you want to find the top garden furniture for your needs. Look for furniture that is made from firm materials and take good care of it to ensure that it lasts for years. 
Budget 
The price also plays a role when it comes to finding the top garden furniture. You do not want to spend too much money on something that will only last for a season. There are some great budget-friendly options out there that will still look great in your garden. 
Take some time to consider what you want and need from your garden furniture before you start shopping. This will help you narrow down your options and find the perfect set for your budget. With a little bit of research, you can find the top garden furniture for your garden without spending a fortune.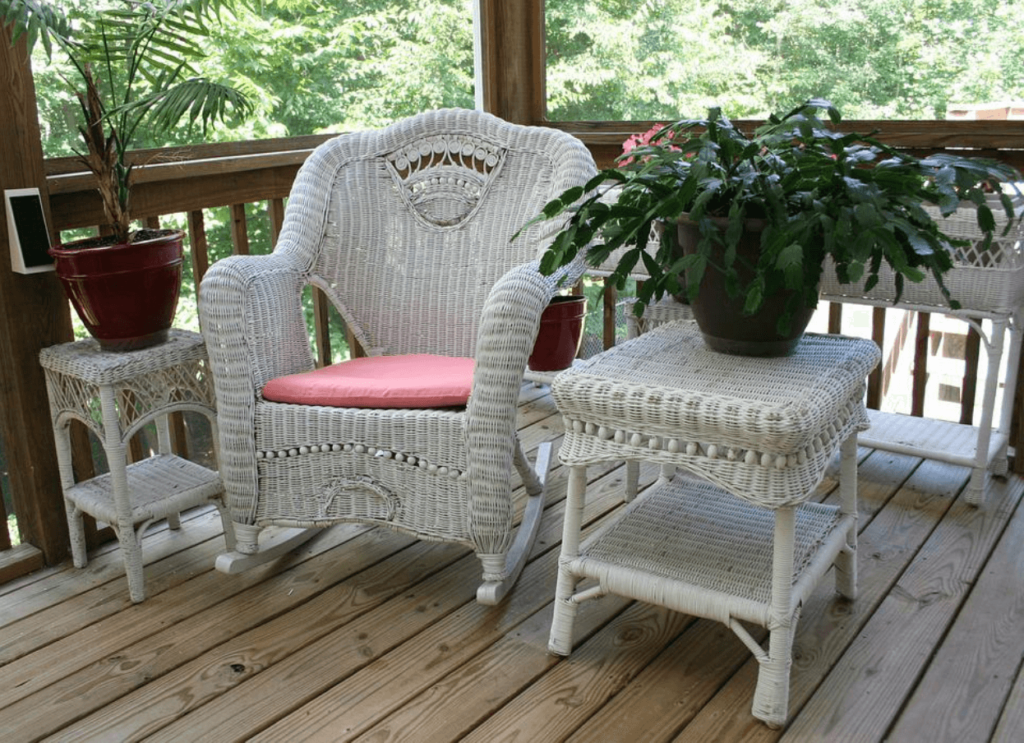 Everyone loves spending time in a garden, so make sure you know what your main activity is there when picking furniture. Measure the size correctly and make sure it blends in with the surroundings. Comfort, of course, is essential, and make sure the furniture is made out of the firm and durable materials that are easy to maintain. Finally, consider what your budget is before settling for a set!