Sitting by the pool on a hot summer's day with a cool drink is one of life's greatest luxuries. But if you are sitting by a pool in desperate need of maintenance, the last thing you want to do on your relaxing pool day is have to worry about all of the updates and problems that need to be addressed. This is why remodeling is an ideal option to keep your pool in great condition. 
There are a variety of things to consider when remodeling a pool including budget and style, as well as safety and function. As you make your wish list and plan for remodeling, take some time to do your research to figure out what items are most important to consider before beginning your remodel. 
Remodel Tip #1: Install a Trench Drain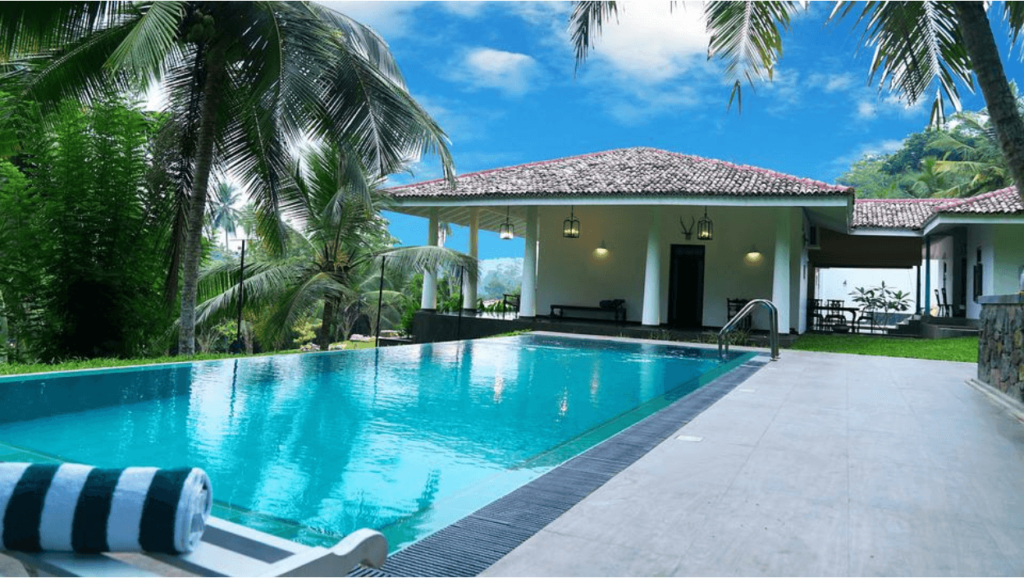 Anyone who has owned or maintained a pool long-term will tell you that proper drainage is key for pool maintenance. When excess water leaves the pool, damage and safety issues can be a major concern. As water exits the pool, it can leave puddles that can cause damage to the material surrounding the pool as well as become a safety concern for slips and falls. 
Installing a trench drain around the pool takes care of the problem for you. If you are concerned about the aesthetic appeal of installing a drain around the pool, there are many options available for modern looks with a minimal design. Using a trench drain system as your drainage around the pool is one of the most efficient and effective options available when it comes to outdoor water drainage. 
Remodel Tip #2: Mix Modern and Classic for the Perfect Design
A major benefit of remodeling a pool is you can choose the shape, style and design to fit your home as well as your own personal style. You want to choose a design that will last and that can be challenging to find sometimes. One thing that makes a pool look outdated is the shape. But you also want to be a little cautious using an uber modern shape as the shape may only be temporarily in style. 
Designers recommend trying to find the balance between choosing classic options mixed with modern twists for keeping your pool looking both modern and fresh. Sometimes keeping the shape and look of the pool with a more classic design and then using modern furniture around the pool is the way to go. 
Remodel Tip #3: Add Unique Features for Luxury
Since you are already investing in a remodel, it is worth taking some time to save for your budget and remodel the pool to your liking. There are numerous inspirations around the world for luxurious pools, so take some time to find your dream design. 
One way to add luxury to your updated pool is to make it available to use both during the day and night. Night swims are an adventurous option to take advantage of your pool at all times of the day. Many manufacturers now make a variety of options to enhance your pool under the moonlight. There are even options such as glow in the dark pool tiles that look like your typical pool tiles during the day but light up at night. 
Remodel Tip #4: Budget Matters, A Lot
As you are likely already aware, pools are an expensive luxury to maintain. A pool remodel can cost anywhere from a few thousand dollars all the way to tens of thousands of dollars depending on the amenities you choose and the extent of the repair needed. If your pool is still in decent working order, it may be worth holding off one more season to save for the remodel of your dreams. 
One thing to consider is the time of year that you begin the remodel process. Not surprisingly, pool companies are busiest in the summer and their prices reflect that. If you live in a more temperate climate, it is advised to start the project in the fall or winter so that your pool will be ready for swimming during the spring and summer. 
When working with a contractor, make sure to have a list of itemized materials. You may think that choosing cheaper materials is the way to help cut costs, but you will end up paying more in the long run. When it comes to things like tile and safety features for the pool, it is worth investing more up front for quality items that will last. 
Remodel Tip #5: Invest in Quality Equipment 
It may not be the most exciting expenditure on your budget for your pool remodel, but equipment is one of the most important aspects of a well working pool. Investing in high quality equipment such as pumps and filter systems means you are preventing future issues such as leaks, mold and corrosion. Even though it may seem like this is an area where you can cut corners, in the long run you will be doing more harm than good. Take some time to research eco-friendly items as well can be a good option if you are wanting to help the environment as well as use quality equipment for your updated pool.
Remodeling a pool is an exciting project to tackle even if it is a lot of work, money and time. It is a true investment, but one that is absolutely worth it in the long run. Remember that installing a proper drainage system such as a trench drain can help with pool maintenance as well as safety.  It is important to find a contractor to work with that not only be fair and a hard worker, but also listen to your ideas and concerns as the project progresses. The best part about remodeling a project like this is that all the hard work and stress will pay off and you will be able to enjoy the pool for years to come.