Is your house or yard full of junk you want to eliminate? If it's too bulky and you can't transport it in your car, you may need to hire a junk removal service. Sometimes, when your property is completely cluttered, it's your best option. You also may resort to having to ask for help if you don't have enough time on your hands. 
However, there are a few things you need to keep in mind when hiring junk removal services. As with most things, there are pros and cons to weigh. Even with the numerous benefits, comes a few drawbacks as well. Once you're familiar with everything that comes with hiring these services, you'll be able to make an informed decision. 
Read on to learn about the pros and cons of residential junk removal services.
Pros of Residential Junk Removal Services 
Outlining the pros, we hope to give you a better insight into whether junk removal services are a right fit for you. Let's dive in! 
Fully Licensed and Screened Employees
Professional junk removal companies will ensure that the employees they send to your site are experienced and screened. With this bonus, you can have peace of mind and not worry about vetting the crew coming into your home yourself. Furthermore, professional companies are fully licensed and insured. Their equipment, removers, and business services are all insured, adding protection if something goes wrong. 
If you decide to clean up with junk hauling pros, you'll be ensured beforehand that the process will go smoothly and efficiently. The residential dumpster rentals make heavy-duty waste removal simple, whether you're decluttering and have 20 tons of junk, spring cleaning, or cleaning up after a home project. Hauling companies provide seamless processes with free delivery, pick-up, and disposal. They're usually efficient with transparent offers and no hidden fees.
       2. Fast Booking
There is no need to arrange a dumpster drop-off, no need to fill it, and no worries surrounding the pick-up. You'll only be tasked with filling out an online form or calling the company to reserve your dumpster rental. They'll take care of contacting and confirming your booking, rental details, and preferred delivery time.
After setting a time, the professionals will take care of the rest going forward. You likely won't even need to plan ahead or waste your day sorting through items to throw away in a dumpster. Most companies' delivery services are fully capable, and include delivery free of extra charge. Oftentimes, leaving enough space on-site for them to deliver the residential roll-off dumpster is more than enough.
       3. Reusing the Items
Professional companies will make an effort to reuse, recycle, and/or donate your items after they have been removed before legally dumping them. For example, some dumpster rentals recycle construction materials that are thrown out. 
Old appliances and furniture are sometimes donated to local organizations. Thus, if you have many items that could benefit someone in need, contact your junk removal service to assist you in arranging a donation. 
Cons of Residential Junk Removal Services 
As with the benefits, it's never a bad idea to inform yourself of the potential disadvantages before hiring a junk removal services company.
The Costs
Costs could be pricey, especially if it's a legitimate company with insured employees. If you have a large amount of junk that needs hauled, the removers may need to swing back around a few times. The additional trips from their location to your place may be added to the bill, depending on the service and company you hire.
     2.Volume Pricing
Many junk removal companies charge by volume. Depending on your items, this may be more or less practical. Unprofessional companies can charge less because they don't worry about insurance costs, payroll taxes (if their employees aren't registered), or disposal costs since they frequently resort to illegal dumping methods. Plus, the more junk, the longer it will take them to remove it all. Consequently, it could cause an inconvenient delay in your schedule.
     3.Timing
Because junk removal professionals collect junk from many locations, they may not be able to guarantee a specific arrival time. However, professional companies will frequently provide two-hour arrival windows so that you can have an accurate expectation of when they'll arrive.
It's also worth noting that if you plan a thorough cleanout in the fall or spring, you may find yourself on a waiting list. These are the busiest times for residents and businesses to declutter. Unfortunately, professional companies may be unlikely to offer collection services only days in advance.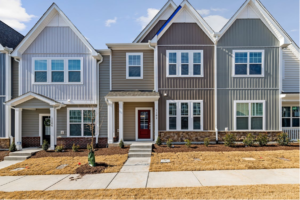 Hopefully, this list of pros and cons of residential junk removal services helps you decide whether it's best to hire a professional company or not. Of course, as with every service, there will always be cons involved. Ultimately, it all depends on your specific circumstances, schedule, and price points.