Lighting plays a crucial role in home decoration, and when done correctly, it can bring a sense of refinement and class to your living space. Incorporating round ceiling light fixtures is a perfect way to illuminate your home with style. These lighting options are not only chic and fashionable but are also practical and come in an array of designs and styles to match your preferences and complement your current decor.
A Little About Round Ceiling Fixture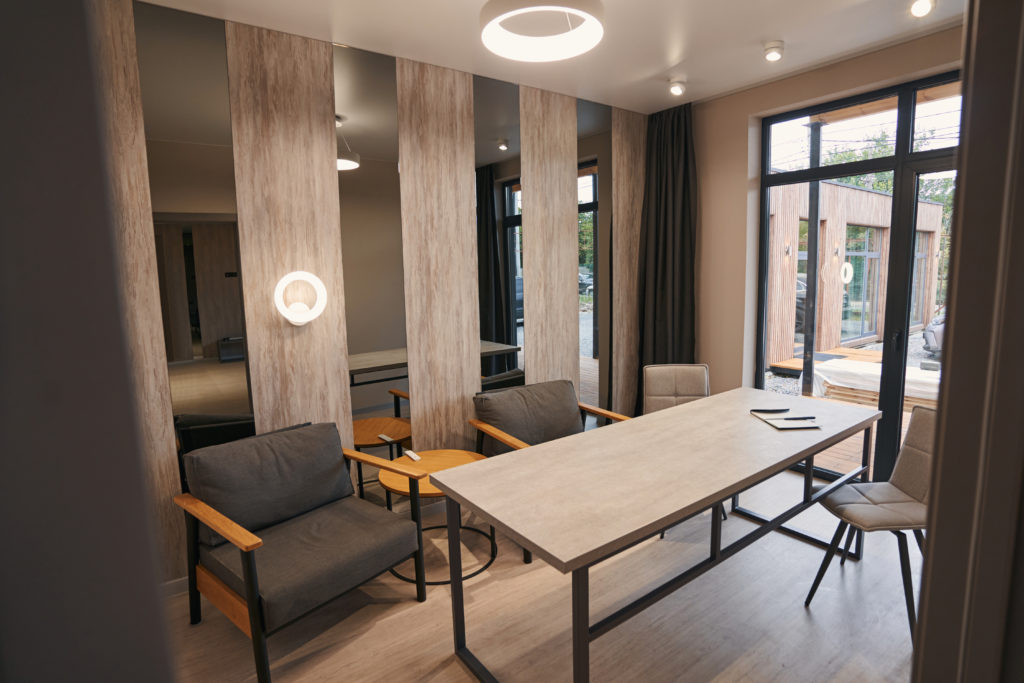 Sizes of Round Ceiling Lights
Round ceiling light fixtures are a popular choice for homeowners and designers alike. These versatile designs come in various sizes and finishes, from small and understated to large and bold. In addition to the classic flush-mounted and semi-flush-mounted styles, pendant-style options can add a touch of elegance to any space.
Whether you're looking for a statement piece for your living room or a practical lighting solution for your kitchen, there is sure to be a round ceiling light design that meets your needs. So why not explore the many options available and find the perfect illumination for your home today?
Round Fixtures Materials
When selecting a ceiling light fixture, several factors must be considered. In addition to the finish of the lamp, it is crucial to consider other elements of the room's design that can impact the overall look and feel of the space. The size and shape of the fixture can significantly impact the functionality and aesthetics of the room. The type of lightbulbs used in the lamp can also play a role in the overall ambiance of the space. Choosing the right option for your room and meeting your preferences and needs requires careful consideration of all aspects of its design.
Using LED Bulbs
Round ceiling light fixtures have become increasingly popular in recent years, and with good reason. Not only are they aesthetically pleasing, but they are also incredibly energy-efficient, thanks to LED bulbs. These bulbs are a cost-effective and practical choice for any homeowner, as they consume far less energy than traditional bulbs and last much longer. In addition to their cost-saving benefits, LED bulbs are eco-friendly and produce less heat, making them an excellent choice for those living in warmer climates or areas where additional cooling may be required.
Where to Use Round Ceiling Light Fixtures
A ceiling fixture can be used in various rooms around the house to add style and sophistication. Warm, ambient lighting is particularly effective in these areas. You can use round LED ceiling light fixtures in the following places:
Living room: Use round lights as a general lighting source for the living room or as a centerpiece in certain areas, such as above a coffee table.
Dining room: Round ceiling lights create an elegant and sophisticated atmosphere in a dining room, perfect for dinner parties.
Guests entering a home can be impressed by a round fixture, which sets the tone for the rest of the house. Providing practical lighting for the entryway can create a welcoming and inviting atmosphere.
Bedroom: Round ceiling light options are excellent for adding soft, ambient lighting to your bedroom, creating a relaxing atmosphere.
Bathroom: Using round ceiling lamps to enhance the brightness and cheeriness of a bathroom can help make morning routines easier.
Conclusion
Round light fixtures are an excellent choice for homeowners looking to add style and sophistication to their living space. With a wide range of sizes, designs, and finishes available, there is sure to be a ceiling light fixture that meets your needs and preferences. LED bulbs make these lamps even more practical and eco-friendly, while warm, ambient lighting can create a welcoming and relaxing atmosphere in any room of the house. So why not explore options and find your home's perfect round ceiling light design today?