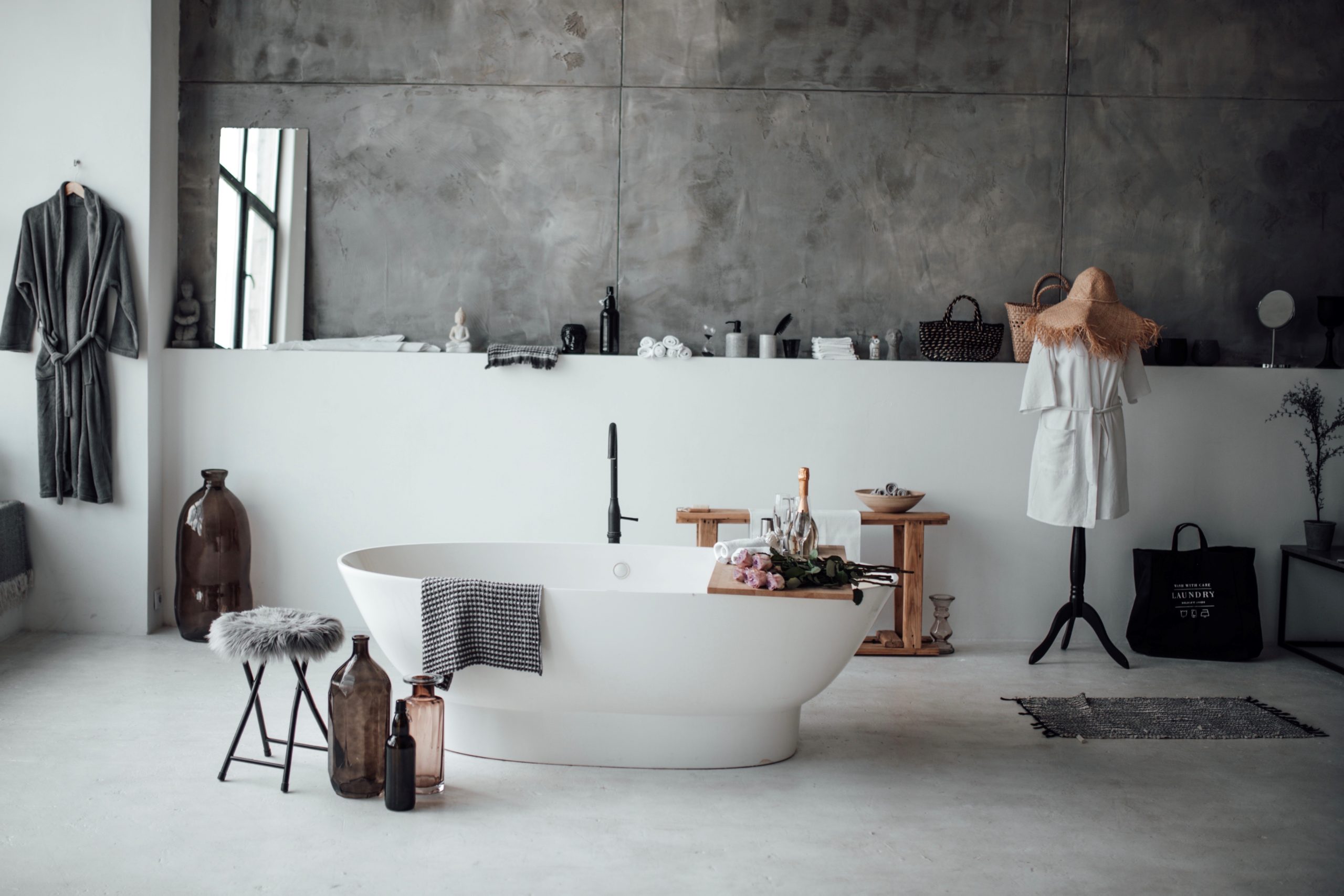 Bath sheets and bath towels might look synonymous at first – just two different terms describing a singular concept. As it turns out, that isn't entirely the case. There are tangible differences between the two, which might have a more profound effect on your bathroom decor than you think. Today, we will be talking about the distinctions between bath sheets and bath towels, and offer useful tips to help you choose the right bath linen for your space.
What is the difference between bath sheets and bath towels?
First, let's break down the fundamental differences. Bath towels are what most of us are familiar with. They're standard-sized, measuring around 27 × 52 inches, and are versatile, serving various purposes from drying your body after a shower to wrapping your hair.
On the other hand, luxury bath sheets are the luxurious cousins of bath towels. They are larger, typically around 35 × 60 inches or more, offering more coverage and a spa-like experience. If you've ever wrapped yourself in a towel and wished for a bit more material to envelop you, you've silently longed for the embrace of a bath sheet.
Tip #1: Consider Your Bathroom Size and Storage
One of the first things to consider is the size of your bathroom and your storage capabilities. Larger bathrooms might accommodate both bath towels and bath sheets, while smaller spaces may require a more strategic approach. If you have limited storage, opting for bath towels might be more practical. Their compact size allows for easy stacking and storing in cabinets or shelves.
However, if space isn't a concern, and you have room for a bit of indulgence, bath sheets can be a delightful addition to your bathroom.
Tip #2: Functionality vs. Luxury
Functionality might be at the forefront for some, while others prioritize luxury. If you're designing a bathroom for a busy family, you might value the convenience and multi-functionality of bath towels. They dry quicker, are easy to handle, and are ideal for day-to-day use.
On the other hand, if you're decorating a master ensuite or a guest bathroom, you might lean towards the luxurious feel of bath sheets. They provide a warm, comforting experience, transforming a simple act of drying off into a mini spa session.
Tip #3: Aesthetic Considerations
Your choice can also influence the aesthetic appeal of your bathroom. Bath towels, being smaller, can be hung on hooks, rings, or bars with ease. Their size offers a neat appearance and can be coordinated with hand towels and washcloths for a cohesive look.
Bath sheets, with their grander size, can be draped over a towel rack or folded on a stool or shelf. When displayed prominently, they can be a statement piece, especially when they're plush and in a color or pattern that complements the bathroom's design.
Tip #4: Cost Implications
Budget is a vital factor in any design decision. Generally, bath sheets are more expensive than bath towels due to their larger size and the amount of material used. If you're working within a tight budget, standard bath towels might be the way to go. However, if you're willing to splurge a little for that added touch of luxury, bath sheets are worth the investment.
Tip #5: Care and Maintenance
Both bath towels and bath sheets require care to keep them in good condition. Because bath sheets are larger, they might take a tad longer to dry than their smaller counterparts. If you live in a humid environment or don't have adequate ventilation in your bathroom, consider this factor. Prolonged dampness can lead to mildew, which you want to avoid.
Bath Towels vs. Bath Sheets: Which One is Better?
If you're working with a smaller bathroom or limited storage, bath towels may prove more adaptable. They fit snugly on hooks or rings, making them an excellent choice for tighter quarters. Bath sheets, on the other hand, demand more space due to their sheer size, and might be more suited for larger bathrooms where they can be draped elegantly without making the area feel congested.
If it's the spa-like experience you're after, bath sheets undoubtedly take the lead. Their expansive size offers complete coverage, giving a luxurious feeling of being enveloped in warmth. Bath towels, though adequately functional, might lack that extra touch of indulgence that a bath sheet provides.
It all boils down to what you prioritize more: is it space, budget, practicality, or the luxurious experience?