Cleaning your laundry room is a bit redundant because it's supposed to be the cleanest room in your home. But you know it's not exactly true because it's one of those spots you tend to forget to clean. Come to think of it: when was the last time you deep cleaned your laundry area?
If you can't remember, that means it was a long time ago. However, it's really important to keep your laundry area in tip-top shape to make it last longer. Cleaning it doesn't entail plenty of work. These six simple steps are all you need to clean your laundry room.
Step 1. "Wash" the Washer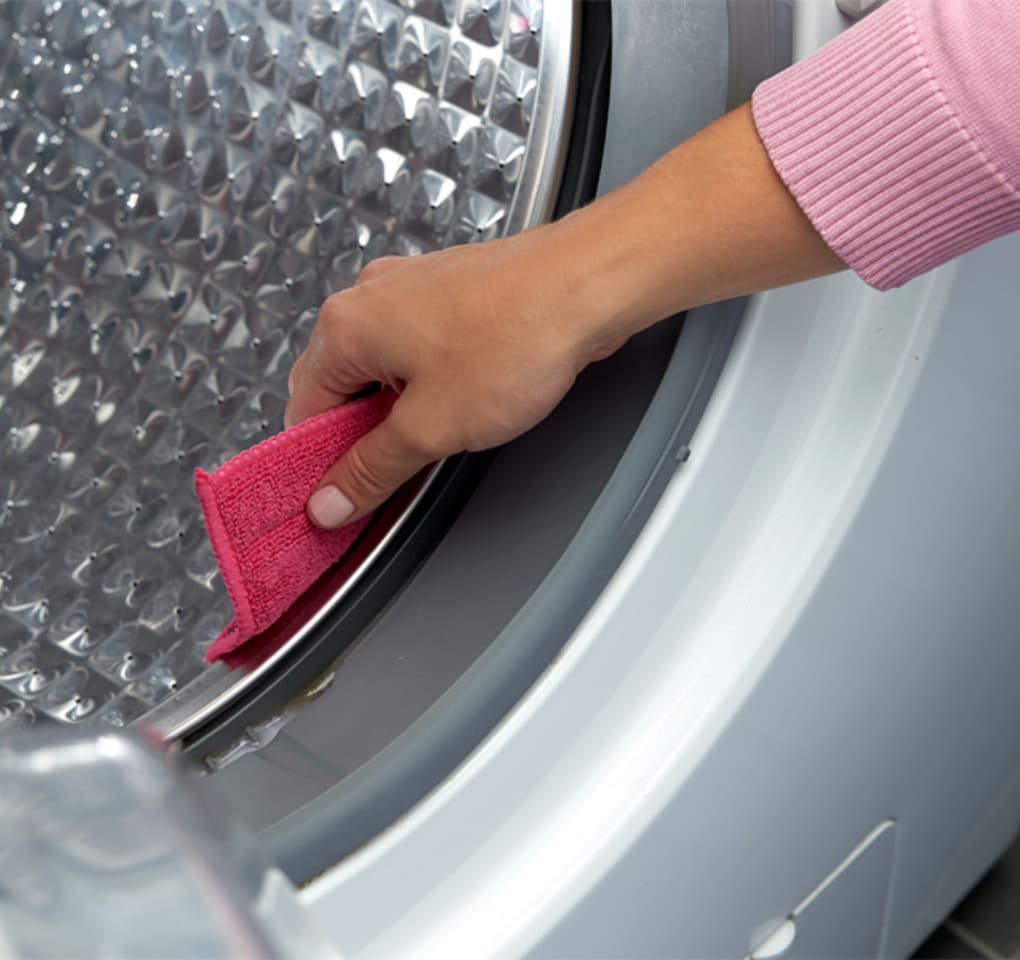 No, this is not a figure of speech. You know that you always use the washing machine to tidy up your dresses but do you also wash it after each use? If not, don't be surprised if the machine will stop working one day.
To clean the machine, put two cups of vinegar in an empty compartment and run it on a regular cycle. Make a vinegar and water mixture and use it to scrub down the machine's interior. Finish off by running the engine on a regular cycle using just water to rinse the vinegar.
Use the same vinegar-water mixture to wipe down dust and remove stains on the exterior. Then, wipe again using just water to rinse. Finally, use a vacuum hose to pick up any debris left inside the machine.
Step 2. Tidy Up the Drier
Even if you wipe the screen of your dryer after each cycle, there are still lint pieces missing. These small fuzz balls are not only a fire threat, but they also prevent your garments from drying fast.
Clean the gap of the trap using a dryer lint brush. Clean the brush with a vacuum and repeat the process until no more lint is present. Look for stains within your dryer. Crayons, ink, dye, and other materials find their way inside your machine and are difficult to remove. Finally, clean the dryer's exterior with a cleaning cloth and vacuum, just like what you did in your washing machine.
Step 3. Sanitize Minor Appliances
Irons, steamers, and other minor laundry room gadgets require some attention, even if they're not the stars of the show. Clean your iron once a month with dish soap, vinegar, baking soda, or salt. After that, fill the reservoir with distilled water, turn on the iron in a high setting, and allow the steam to clean the vents naturally. To clean any junk from a steamer, use vinegar on a high-heat setting. After discarding the vinegar, fill the steamer with distilled water. To get rid of germs, wipe off any other equipment with sanitizing cloths or all-purpose wipes.
Step 4: Clean Counters and Cabinets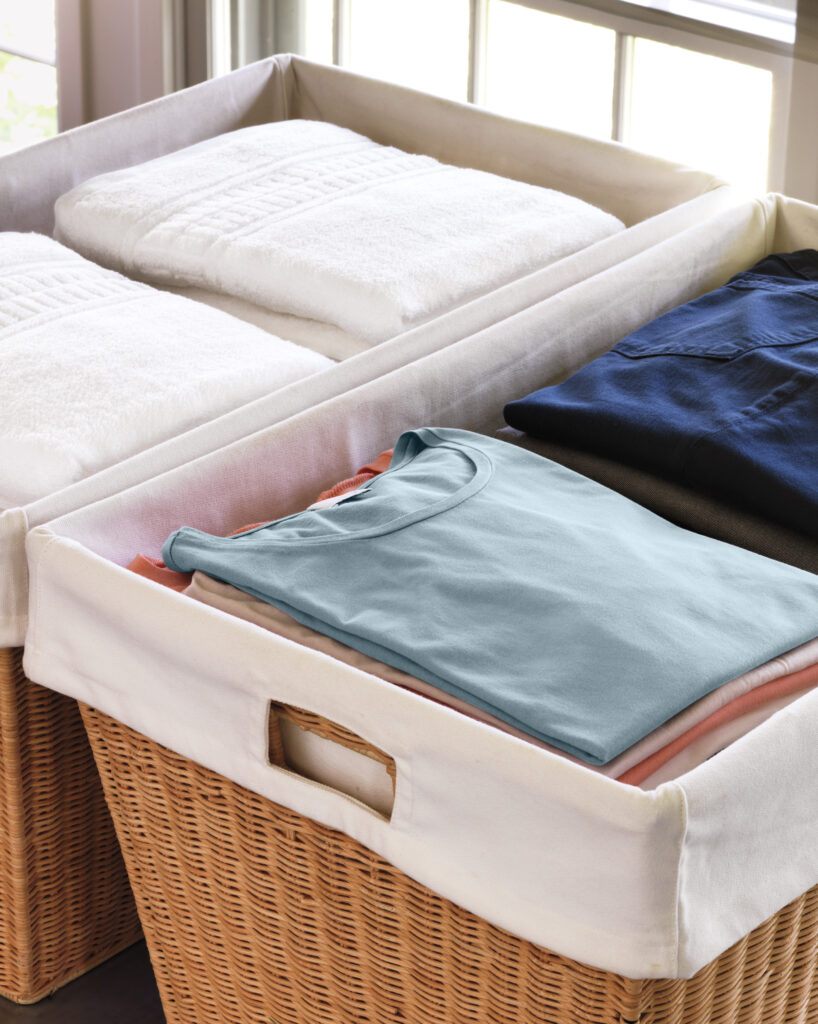 Step 5: Freshen Laundry Baskets
Cleaning laundry baskets and hampers may seem illogical. After all, what's the sense of keeping things clean if they simply retain filthy items?
Laundry baskets begin to smell after a while, but regular cleaning keeps them fresh. Clean plastic laundry baskets and hampers with a moist rag and all-purpose cleaner. Allow to dry completely before using. For wooden hampers, remove the contents, vacuum the inside, and add a little amount of baking soda. Take it outside to air for a few hours if possible.
Step 6: Mop the Floor
Mopping the floor is a typical way to finish cleaning your laundry room. Begin by removing garbage cans, hampers, or other movable things. Start mopping in one area of your laundry room and work your way around until the entire floor is clean. Allow time for it to dry before stepping on it.
Mopping is a great way to pick up dust bunnies and dirt, but it takes time to do it manually. For easy mopping, you can use a robotic cleaner with mop and vacuum combos to effectively clean the laundry room floor without any effort. This gadget also cleans your home, not just the laundry area, making it a worthy investment.