The kitchen is the heart of the house and is where most people spend the majority of their time. From preparing lunch and cooking dinner to entertaining guests and receiving news of all types, the kitchen is the soul of every home. With this in mind, it's vital that it's an enjoyable space that is both aesthetically pleasing and functional. 
Unfortunately, getting the kitchen of your dreams may well set you back a few thousand – a sum of money most people don't have. In addition, the layout of the kitchen might work well and the cupboards and worktops might be in excellent condition, but it might just look a bit dated. 
If you're looking for a way to renovate your kitchen on a tight budget and in a quick time frame, we've put together four ideas that will totally transform your space without denting your bank account too much!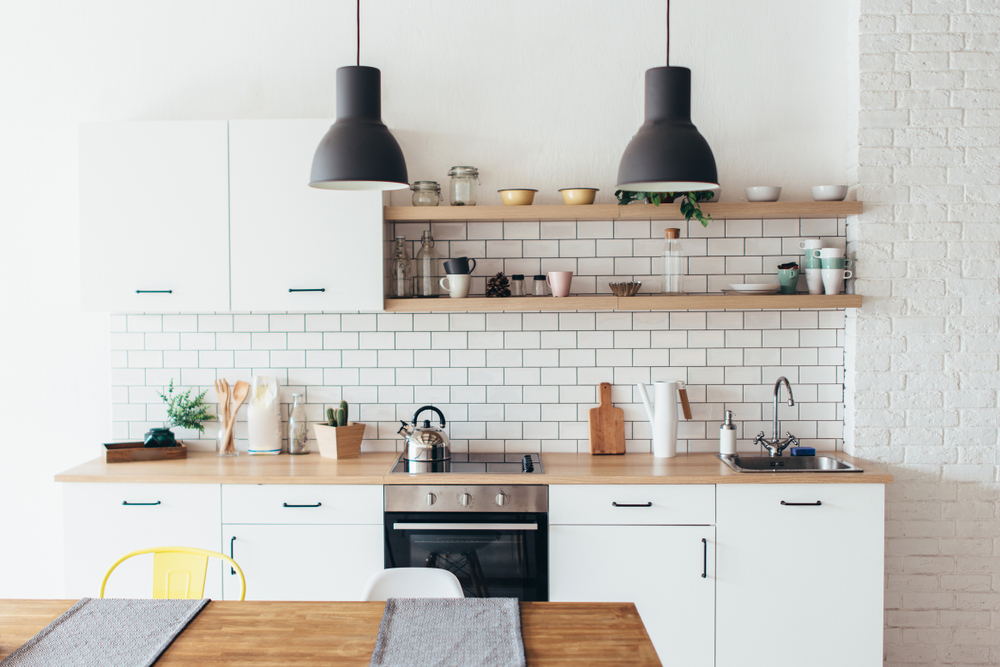 Paint the tiles 
The first and easiest way you can renovate your kitchen with a small budget is by painting the tiles. You might have kitchen tiles that are in perfectly good condition and that don't necessarily need to be removed, but perhaps they're a bit dingey or don't fit with the color scheme you're looking to go for. If this is the case, tile paint is your friend. 
Make sure you prepare the tiles properly and then simply paint over them using specialist tile paint. Once this is done, you can add on some decals to make your space more unique, or you can leave them plain. To create some contrast, you might choose to use a grout pen to change the color of the grout, for example, to dark grey if the tiles are white. 
Cover the countertops
If your countertops are a bit old and you fancy a change, you can easily transform them into something new simply by using vinyl. This is great for those who like their current layout and don't want to waste materials, but also for renters who want to personalist their space without damaging it. 
The vinyl is applied simply, but you will need to measure your countertops accurately beforehand and account for wastage to ensure you have enough material. Depending on the pattern, you may also need to figure out how to line up various sections before committing to sticking. If you make a mistake or don't like it, though, it can simply be peeled back. 
Revamp appliances 
Some of the most expensive components of your kitchen will be the appliances. Buying new ones is unattainable for most, and it's a hassle to move old items out and get new items brought in. Despite this, you might decide that your black fridge doesn't fit with your new kitchen theme. When it comes to a big item like this, revamping it will change the whole look of the room, so it's well worth doing. 
There are many uses of steel, including on appliances which could cause issues when it comes to revamping, but if you're working with a plastic-coated surface, you shouldn't run into any issues with the paint adhering. 
Simply choose a color of furniture paint, prime the appliance, add two coats of paint, and apply a topcoat if necessary. This will instantly give your appliances a brand new look, therefore making your kitchen appear new! To find out more about painting appliances, click here. 
Install better storage 
A lot of kitchens look worse for wear because they're cluttered with items on the sides or spilling out of drawers and cupboards. You'd be surprised at just how different a kitchen can look when proper storage is implemented. With this in mind, look at reducing clutter, installing shelves, getting rid of bulky packaging, and working to keep kitchen items out of sight. Your kitchen will instantly look bigger and brighter, and you'll be able to see more of the freshly painted tiles and vinyl covered countertops!