The kitchen is the heart of the home, and a good kitchen refurb can give you a return of around $20,000 on a $27,000 spent on a minor refurb; the more extensive the work, the bigger the return. Forbes says that homeowners should spend around 10% of the value of their house on a kitchen refurb. If your home is worth $500,000, you should pay approximately $50,000 for remodeling your kitchen. This can be more or less depending on your intentions, how big your home is, the current state of the kitchen you have, and whether or not you plan to live in the house forever or at least the next 5 to 10 years or more.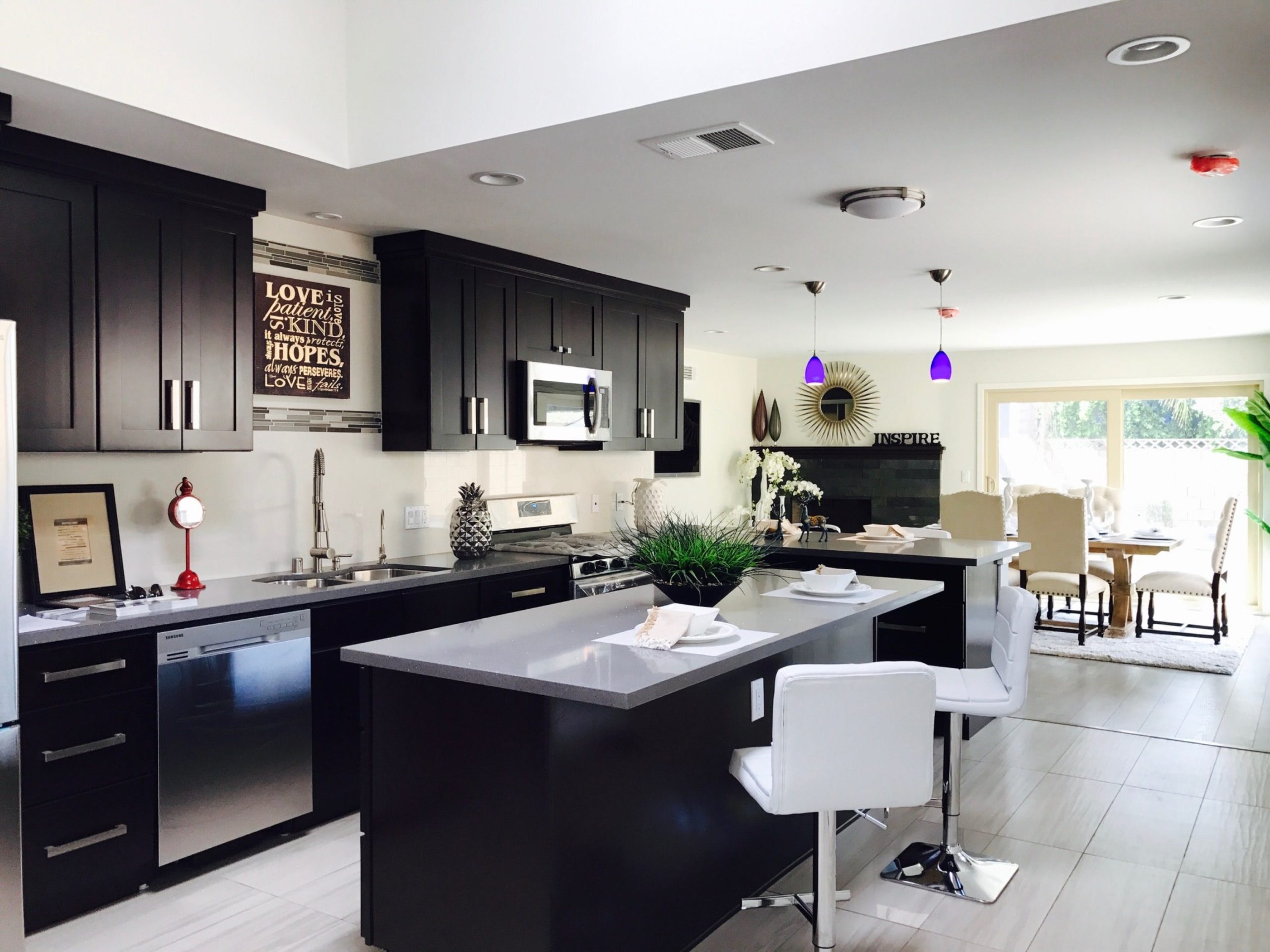 With this in mind, when you're investing huge sums of money, you want to make sure you put your money where it will be needed and spend it on the parts of your kitchen that can add more value and also give that wow factor.
If you want to be wowed when you walk into your kitchen and feel the joy every single day, this post is for you.
Marble or Granite Countertops
If you want to add the wow factor, investing in high-quality, durable countertops can give you a sleek and stylish finish to set your kitchen apart. Granite and marble, along with quartz, have long been popular for countertops and kitchen splashbacks. This is down to their hardwearing properties, making them ideal surfaces for countertops, and the fact they also have a highly attractive appearance. To add wow to your kitchen via your countertops, shop with a granite and marble company to hope you get the best results.
Improve The Flow
Not an aesthetic "wow" but a "wow" all the same. If you're doing any type of renovation or remedial work in your kitchen, addressing how it flows is a priority. The thing a kitchen really needs to be more than anything is usable. The layout needs to make sense for the home, how the kitchen is used, and what is in it. Do you have clear walkways? Are your appliances installed in the right places? Does it make sense and work for you? If it doesn't, you need to figure out how to change it to make it more user-friendly. Not all kitchens are equal; some are small, while others are expansive spaces. Consider traffic flow through the kitchen; where do you need more space? You might find it easier to think of the kitchen triangle. This is the idea of placing your fridge, sink and hob close together in a triangle to reduce the movement between the three, making them easier to access.
Lighting
There is more than one way to light a kitchen, and only focusing on a central ceiling light will do your kitchen a disservice. The lighting can be as much of a feature and vital component as your fridge or cooker. You can add dramatic ceiling light if you have the height, put spotlights around the kitchen, add lights in a cupboard or under cupboard lighting (around your kickboards), add lights to open shelving, use floor lamps, or even replace doors and walls with full windows to let natural light in. it's entirely up to you how you improve the getting in your kitchen but neglecting to incorporate your lighting as a standout feature will impact the final look.
Feature Wall
If your kitchen has a sleek one-color design, choosing one wall to add a pattern or color can help you create an instant focal point. Whether it's a marble feature wall behind the stove, a creative metal backsplash to complement an otherwise plain wall, or you put up artwork, look at how you can create a feature wall that fits your theme and design.
Contrast Colours
Let's say you're having white shaker-style cabinets installed in your kitchen; picking a bright color to contrast the white can help you make a standout feature, or even pairing navy cabinets with white countertops to make the contrast more striking. The drastic difference in colors is a great way to catch attention as people enter the kitchen and can be really stunning to look at when done correctly. Try not to overwhelm the colors and use too many. If your dark cabinets are the talking point, avoid having too many other bright or dark-colored items that can lessen the impact.
Creating wow in your kitchen can be done easily even if you aren't planning on making significant changes, but if you are planning to redo your kitchen, these tips can help you put the finishing touches to your design.