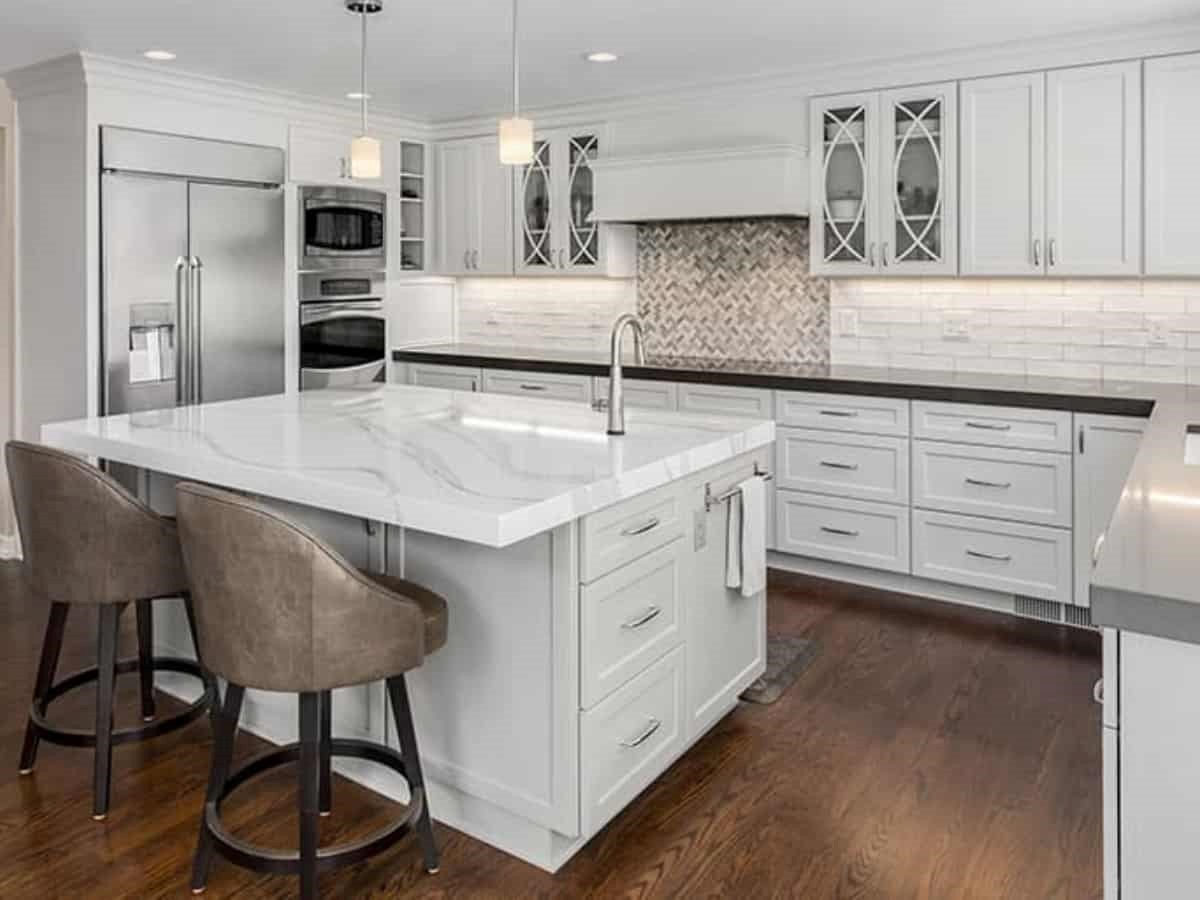 Countertops are one of the most significant renovations you can make in a house. They increase the space's functionality significantly and add a sophisticated and refined aura to any home they are installed in.
However, as there are many countertop material options with unique pros and cons, the choice between them can be hard to make. Keep reading to learn more about the qualities you should consider when shopping countertops.
1. Budget
Budget is a significant factor when it comes to picking the right countertop material for your house. Different materials are available at varying price points.
In the search for the right material, the best way to move forward is to find out which material would be ideal for you, then rotate to one that fits your budget and is the most similar to your perfect stone.
For instance, maybe you love the appearance of natural pink marble countertops. However, due to the marble stone and the rarity of the color, pink marble slabs are very expensive.
Now that you have an end goal in mind, you can pivot to materials that will satisfy your economic and aesthetic requirements at the same time. In this example, you might find that quartz is the right choice for you as it has a wide variety of colors and is much more affordable than marble.
2. Resistance
Arguably, one of the most important factors to take into consideration while shopping around for countertops is how durable and sturdy they are.
The material you have picked should be able to withstand the daily wear and tear of a busy kitchen, scratches, stains, cracks, and similar small imperfections.
Granite is one of the most popular options due to its extremely hard and strong structure. It is highly resistant to heat and is a fantastic option for kitchens. Similarly, marble and quartzite are also heat-resistant options.
Quartzite is also an incredibly hard and durable material. Although quartz is a highly long-lasting and durable material, it is not heat-resistant.
Another thing to keep in mind is that these are all very heavy materials. You will need one big slab to cover all of the countertop area. This might mean that the countertops will need to be supported before installation.
Moreover, if you are renovating your countertops, you will probably also renew your cabinets. If your cabinets aren't strong enough to carry the countertops or aren't level, the installer will have to spend extra time to ensure the countertops are structurally sound.
3. Maintenance
The kitchen and bathrooms are the most chore-heavy rooms in the house. From dishes to cooking, cleaning to laundry, you will have to use your kitchen or bathrooms in some capacity for any upkeep in the home.
Therefore, having countertops that are easy to clean and maintain is very important. Things can spill on the kitchen countertops while preparing meals or putting away groceries. If your countertops are hard to clean, tend to hold onto stains, and are prone to bacteria, you might need to look for new ones.
Most natural stones have a porous structure, so they all get sealed before use. This allows them to be highly stain, bacteria, and mold resistant.
The sealant that is applied on the surface will ensure that outside factors such as food or drink spills, oils, ink, coffee, moisture, or dirt won't be able to seep into the stone.
Moreover, the sealant makes the cleaning process extremely easy. You don't need to use any specialty products or tools. Mixing mild dish soap with some warm water is ideal for most countertops. You can use a soft cloth or sponge to wipe the countertops to ensure that they don't get scratched.
4. Pleasing to the eye
The functionality and durability of the countertops, of course, hold a lot of importance. However, its beauty and aesthetic appeal are usually what draws people in the most. The smooth surface, mixed with the elegant veins, creates a luxurious atmosphere.
Marble has long been one of the most sought-after materials due to its signature beauty. Its unique appearance separates it from all other options and makes it instantly recognizable. Marble has a slightly transparent appearance that creates the illusion of stone that glows within.
Quartz is a fantastic option for those looking for more options and desire to express their personality and taste to the fullest extent. Quartz is a manufactured stone. During its creation process, pigments are mixed in, so colors that aren't usually found in natural colors can generally be found in quartz slabs.
Moreover, unique patterns with distinct shapes and colors are usually paired with unconventional base colors.
5. Value
Countertops are such a significant investment, so they should be able to significantly increase the property price if you ever decide to resell your house. This way, you won't have to worry about the price tag, knowing you will be able to recoup the investment in the future.
Long-lasting and popular stones such as marble, quartz, granite, and quartzite are all unique stones that will increase the property value and create a focal point in the house that will make your home more desirable.
Paragon Exotic Stones is a leading supplier in the industry with years of experience under their belt. If you are searching for high-quality stones that will make your cleaning experience smoother, add elegance to your house, and gain value over time, you can visit the Paragon website to see their wide selection.
Paragon offers a wide range of granite, quartz, quartzite, and marble colors. If you are interested in their products, contact their expert team for more information about their products and services. Check the page for more: https://paragonexoticstones.com