Searching for a dependable electrician in Kuala Lumpur? To make the right choice, consider these key factors:
Verify if the electrician is licensed and certified. This guarantees they have proper training and meet safety regulations.
Look for an experienced electrician who's been in the industry for years.
Check customer reviews and testimonials to gauge workmanship and professionalism.
Ensure the electrician can cater to your needs.
Look for responsiveness and punctuality.
Compare multiple quotes to see if it fits your budget.
Lastly, check if the electrician offers warranty guarantees.
Finding a reliable electrician is like finding a four-leaf clover in a field of extension cords!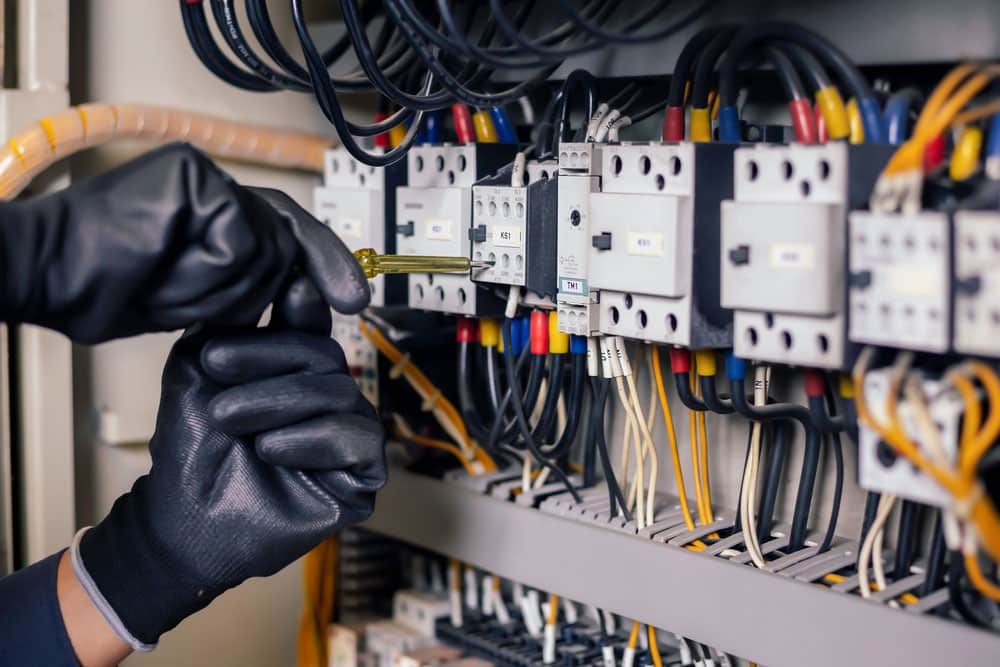 Importance of hiring a reliable electrician
Hiring a reliable electrician is essential for a secure and efficient electrical system. Their expertise helps to identify and solve any issues, so accidents and downtime are minimized.
A reliable electrician has the skills and understanding to deal with complex electrical tasks. They keep up-to-date with the current industry standards and regulations, making sure the job is done safely. Employing a reliable electrician gives you the assurance that your electrical systems are in good hands.
What's more, a reliable electrician has the right tools and equipment to finish the job quickly. They have access to top-notch materials, meaning repairs and installations are solid and long-lasting. This stops the need for regular maintenance and repairs, which can save you time and money.
Moreover, a reliable electrician is all about customer satisfaction. They understand that electrical problems can be troubling, so they try to give swift and effective service. They communicate well with customers, explaining the problem and suggesting solutions.
Finding a reliable electrician is like finding a unicorn – it requires a lot of research, a bit of luck, and a pinch of magic.
Researching and gathering recommendations
Begin with asking for referrals from those that have recently hired an electrician, like friends, family, or colleagues. They can offer vital knowledge on the quality of service and dependability of the electrician.
Also, check out online review sites. Google Reviews allow customers to post their experiences and rate service providers, electricians included. Peruse these reviews to get a better idea of the level of professionalism and expertise you might get from a specific electrician.
Plus, contact professional organizations or associations related to electrical work. These groups usually have directories or referral services to link you with qualified electricians in Kuala Lumpur. Plus, they may have criteria or certifications members must have, ensuring competence.
Thorough research is essential when looking for a reliable electrician in Kuala Lumpur. By collecting recommendations from different sources and making use of online resources, you can increase your chances of finding an electrician who meets your needs.
Verifying credentials and qualifications
Credentials and qualifications are essential when hiring an electrician in Kuala Lumpur. They make sure you're dealing with a reliable professional with the correct abilities and know-how to get the job done.
To check credentials and qualifications, think about the following:
Verify licensing: Make sure the electrician has a valid license from relevant authorities. This shows they follow electrical safety regulations and have expertise in the field.
Look at certifications and accreditation: Check for any extra certifications or accreditations that show the electrician's commitment to training and development. These indicate their skill in a certain area of electrical work.
Examine insurance coverage: The electrician should have appropriate insurance coverage, including liability insurance. This safeguards both sides in case of any accidents or damage during the project.
Request references: Ask the electrician for references or testimonials from previous customers. Contacting these references gives you information about their experience with the electrician and if they would recommend them.
Check experience level: Ask the electrician how many years of experience they have in similar projects. An experienced professional is more likely to handle complexities properly, giving you good results.
Assess ongoing training: Ask about any ongoing training or participation in industry workshops or seminars. This shows a dedication to staying up-to-date with the latest technologies, trends, and best practices in the electrical industry.
Don't forget, verifying credentials and qualifications is only part of the process of hiring an electrician. It's also essential to assess their communication skills, professionalism, reliability, and capacity to understand individual project needs.
By considering these points and doing your due diligence, you can choose a reliable electrician in Kuala Lumpur who meets your particular needs and guarantees a safe electrical installation or repair.
Assessing reputation and customer reviews
When looking for an electrician in Kuala Lumpur, it's essential to assess their reputation and customer reviews. This can give insights into their level of professionalism and work quality. Ask friends, family, or colleagues who have personal experiences with electricians in KL. Online reviews are also helpful – read both positive and negative feedback.
In your quest, consider seeking out a licensed electrician serving Kuala Lumpur, as they are often trained and equipped to handle a wide range of electrical problems. It's comforting to know that a professional is just a call away, ready to serve the Kuala Lumpur community with dedication and expertise.
Consider the electrician's years in business too. Established pros usually have better track records than newcomers. Certifications and licenses by regulatory bodies in KL should also be checked. By considering these aspects, you can make an informed decision when hiring an electrician in KL. Research is key to securing reliable electrical services!
Evaluating communication and professionalism
Communication and professionalism are musts for reliable electricians. A skilled one should have great communication skills. They should explain their work process clearly so you understand it. Additionally, a professional electrician values punctuality. They arrive on time and complete the project in the agreed-upon timeframe. Their professionalism shows in their appearance, attitude, and respect for your property. Assessing these aspects can tell you if an electrician is reliable.
A reliable electrician should communicate technical info in simple terms. That way, you fully understand the problem and the solution. Plus, effective communication allows you to discuss any worries with the electrician. This creates a productive working relationship. An electrician who listens to your input and considers it is professional and committed.
Punctuality is important for professionalism. A reliable electrician values your schedule and stays on time for appointments. They should also look neat and tidy. This indicates attention to detail, which is vital when dealing with electrical systems.
Respect for your property also reveals an electrician's professionalism. A trustworthy person will take precautions, such as wearing shoe covers or using mats. They also clean up afterwards. This shows responsibility and ensures safety standards are met.
Get written estimates and agreements to avoid any unexpected costs!
Obtaining written estimates and agreements
Request multiple estimates from electricians to compare. Ensure estimates are itemized and list materials and labor.
Ask references or reviews to gauge reputation.
Negotiate terms and conditions of agreement.
Get a written agreement before starting work.
Additionally, a written agreement provides security for both homeowner and electrician. It shows what will be done, how much it will cost, and when it will be completed. This step ensures you hire a reliable electrician and protects you from issues or conflicts in the future. A written agreement is always better than relying on verbal promises. Confirm the warranty and after-sales support for the best outcome.
Confirming warranty and after-sales support
Ensure your electrical services are covered with a reputable electrician that offers after-sales support. This means they will be on hand to resolve any potential problems that could come up in the future.
Ask for details about the warranty included – labor, materials, duration and limitations or exclusions. Also, find out what the process is for reporting an issue and the speed of response.
In addition, inquire about their availability for after-sales support. A reliable electrician should be easily contactable and quick to respond when you need assistance. Check if they have a customer service team or point of contact for after-sales queries.
When looking for a reliable electrician in Kuala Lumpur, find out if they have protocols in place to handle inquiries efficiently. This way, you can make sure you receive quality services and have peace of mind if something goes wrong.
Finally, electrify your search by checking their licenses and permits to make sure you're getting an expert, not an amateur!
Checking for licenses and permits
Verify the electrician's license – ask for their number and check it with the licensing board's database. This will tell you if it's current and valid.
Check for any disciplinary actions against them – this will give you an idea of their reliability and conduct.
Confirm insurance coverage – get proof of insurance, including liability and workers' compensation. This protects you in case of accidents or damages.
Inquire about permits – find out if your project needs any local permits. A good electrician should know what's required.
Consider specialized licenses – certain electrical projects may need additional licenses or certifications (e.g., solar). Make sure your electrician has them.
Seek references – ask for references from people who had similar work done. Contact them to find out about the electrician's reliability, workmanship, and deadlines.
Be safe and competent when selecting an electrician. Electrical work is hazardous and must comply with regulations. Get the right electrician in Kuala Lumpur and be worry-free – don't be left in the dark when it comes to electricity!
Also Read: Everything You Need to Know About Electric Heating
Conclusion
In conclusion, choosing a dependable electrician in Kuala Lumpur requires thoughtful contemplation and detailed research. By utilizing the checklist supplied in this article, you can guarantee that your decision is well-informed and you've selected a reliable electrician.
We discussed different things to look out for when choosing an electrician. Their credentials, such as their license and insurance, are important to guarantee they meet the needed qualifications. We also highlighted the need to ask for references and read reviews from past customers to assess their credibility and work quality.
Furthermore, we highlighted the significance of assessing communication skills and customer service abilities. A proficient electrician should have the ability to communicate effectively with customers and comprehend their particular needs. Punctuality and timeliness were also highlighted as important characteristics.
Moreover, we discussed the importance of receiving written estimates from potential electricians to avoid extra costs or hidden fees. It's vital to compare prices, but not sacrifice expertise or quality.