Here are some simple and yet cool ideas that you can easily implement into your DIY teen room decor project:
1. Pom pom Rug
Finally here is a way to use up all your leftover pom-poms in the bottom of the craft drawer!
via handimania.com
2. DIY Frame for Polaroids
Here is another way to decorate your room with your favorite photos. Either use string lights or just plain strings. The choice is up to you. You can also decorate your house interior with such DIY frames at Seven Wonders City for the best living.
3. Cardboard Letter Sequin Sayings
Sparkle your room up with this easy DIY project that'll make a sweet statement. You can customize it with your own choice of words, paint and sequins.
via www.popcosmo.com
4. Starry Night String Light Decor For Your Bed
​If you want to make your teenage girl feel like a princes, here is the perfect bedroom decor. Grab two dowel rings, hooks and hang some fabric and LED string lights.
5. Beautiful custom stickers
It is a great choice to decorate your room with simple and beautiful custom stickers. You can design the size and shape of the stickers to your liking, which is sure to be a custom experience like no other.
6. Creative DIY Yarn Chandelier
Find some balloons and yarn to make these cool DIY chandeliers.
via blog.hwtm.com
7. Washi Tape Light Switch
Make your light switch stand out with some washi tape.
8. DIY Hammock Chair
Why not to make this beautiful hammock chair? Because every girls needs a place to just hang…
9. Jar of Dreams
This easy mason jar project for teens you can make any time. You will need some colored papers with your written dreams. Put it on your shelf! It will not only look great but give you the inspiration you need!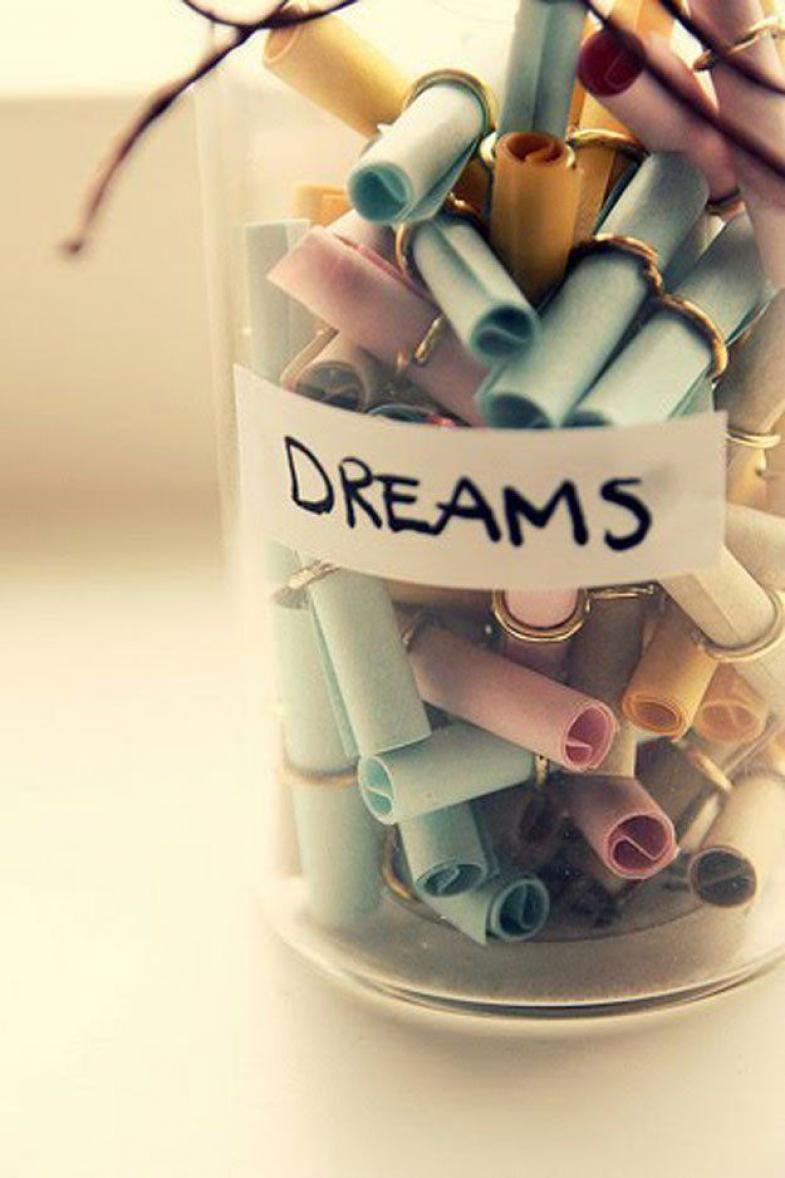 via centophobe.com
10. DIY Yarn Wrapped Ombre Monogrammed Letter
Find some yarn, wooden letters and let's make something easy and pretty to decorate you teen's room.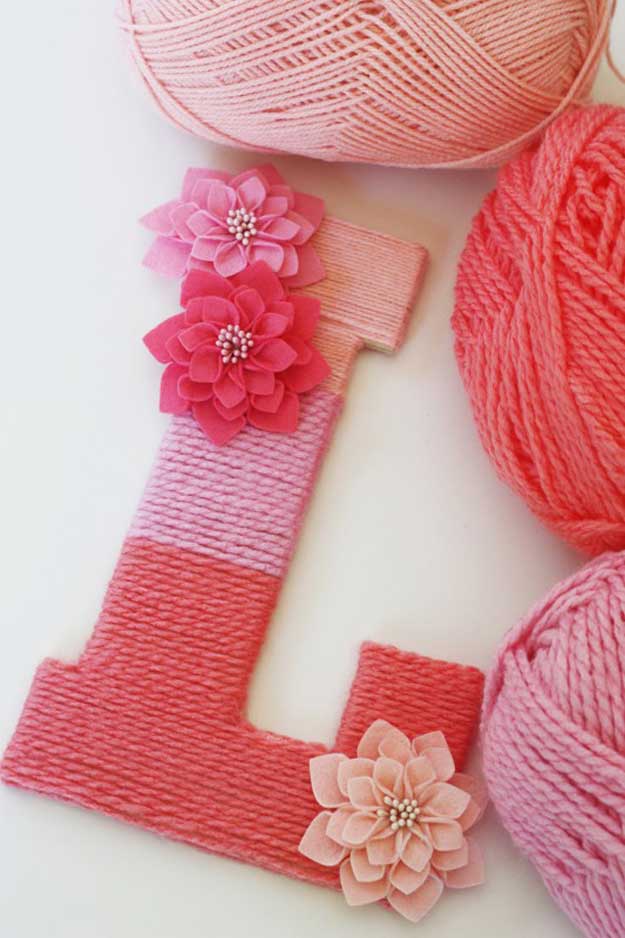 via catchmyparty.com
11. Ping Pong Ball Pendant Light
A fun little project using ping pong balls and spray paint to create a playful pendant light.
12. Hand Crafted Doily Lamp
via emmmylizzzy
13. Pom Pom Chair
14. Colorful Hangers
Take your basic wooden hangers and spray paint. Let her go wild with colors for a cool customized closet.
15. Upcycled Dresser
Add some creative flair with paint, scrapbook paper and more.
via scraphacker.com
16. Ceiling Fan Fun
Use a washi tape to make your ceiling fan fun!
via inmyownstyle.com
17. Shopping Bag Supply Holders
Are you short on storage? Corral everything in these bags from your favorite stores.
via lezoemusings.com
18. DIY Marquee Letter
Create their own marquee light completely from scratch with cardboard!
19. DIY Door Decorating
So creative and so clever! This is super easy project you can at home!
via ispydiy.com
20. DIY Bejeweled Photo Collage Letters
All teen girls just love photos. Here's another great way to display their favorite photos.
21. Pom Pom Lamp Shade
Add a bit of fun to your old lampshade.
21. Light Decor
via homemydesign.com
23. Plastic Spoon Mirror
Are you looking for an easy mirror design? Use plastic spoons to decorate a plain mirror.
via indulgy.com