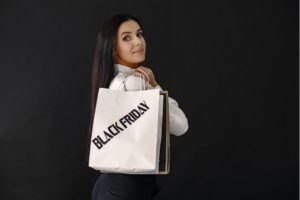 Black Friday is still weeks away, but the excitement is already in the air! Especially so at Temu, a new on-the-rise multi-category online market, that just recently joined the e-commerce space.
It is no secret that when we enter the month of November, most shoppers will be rejoicing and patiently counting the days until after Thanksgiving. This moment will be the ultimate time when they can get their hands on crazy deals on Black Friday.
Now you don't have to wait any more until the end of November to get the excitement of shopping for Black Friday sales! You can start shopping early by visiting www.temu.com or downloading its mobile app which is available on Appstore (Apple) or Playstore (Android).
Temu allows its customers to tap into huge deals of products within their fingers. The sale price is varied, with most products having the opportunity to get 70% off the usual price.
Customers also don't have to look hard for the product which has a cut-off price, they can just click the Black Friday banner that shows up on Temu's homepage. Upon clicking, you will find selections of product categories available for sale. This will help to make it easier for customers to shop, so they don't have to scroll one by one on the platform.
We especially recommend you check out the electronic section! The product deals you can find are definitely no joke! Lots of jaw-dropping price products here and there, that can totally support you for daily activities.
You can find a Smart Watch with impressive features such as a heart rate monitor, blood pressure check, and sleep pattern tracker for only $8.88 (previously $26.99). You can also get a Waterproof Wireless Speaker which was previously worth $47.99 for only $1.49! What an interesting deal right?
Not only on the electronic side, but you can find lots of other great products at a very affordable price easily. As a multi-category e-commerce, you can find almost anything on Temu's platform! From electronics, fashion, beauty, home appliances, office needs, and even things to support your hobbies such as musical instruments or gardening tools. Temu is definitely the best place for you to shop. Whether you shop for your own needs, family, or gifts for others, because everything will be covered in one place.
Wait no more and check out Temu now to get the full benefit of the early Black Friday sale. If you are a first-time user you will get lots of additional promo on your side. Temu's new shoppers will get a 30% off voucher which will be available to use three times!