So many different ways to add a rustic vibe to your home or add character! Get inspired by these 27 sliding barn door ideas for any room in your house.
1. Dreamy Deadwood Style Pantry Barn Door Upgrade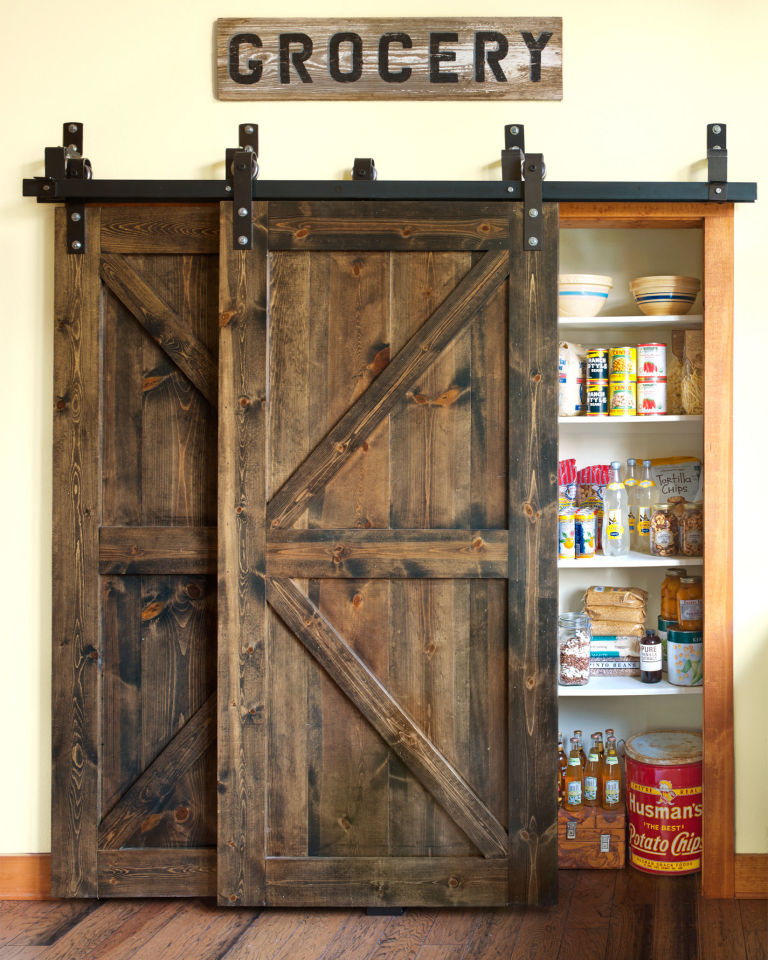 2. Geometric Wooden Door
Make a statement in your home with one of these indoor sliding barn doors!​
via www.laurennelsondesign.com
3. Rustic Siding Barn Door for Bathroom
4. Farmhouse Kitchen Pantry Door
Farmhouse kitchen pantry use exterior sliding barn doors as functional and vintage decoration.
via www.jurnaldedesigninterior.com
5. Modern and Rustic Sliding Door
Create the feel of a larger entryway​ by cutting a door down the middle, or finding two smaller doors.
via www.thisphotographerslife.com
6. Antique Sliding Barn Doors
Gorgeous antique door converted into sliding barn doors.​
via elizabethgarrettinteriors.com
7. Antique French Door
Antique French doors and transom used to create a sliding barn door.​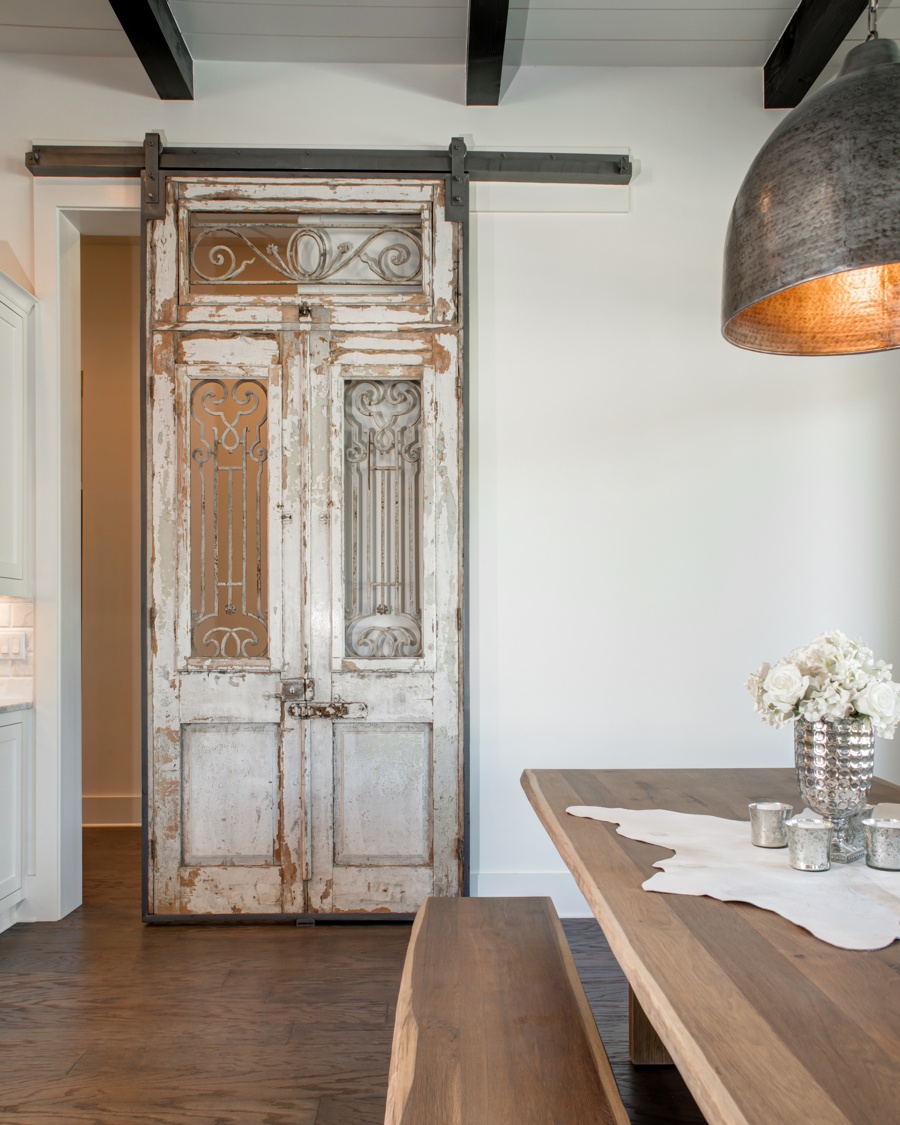 8. Landry Room with Barn Door
Hide your laundry room behind a large sliding barn door. The door is a perfect way to take advantage of closet space in a narrow hallway.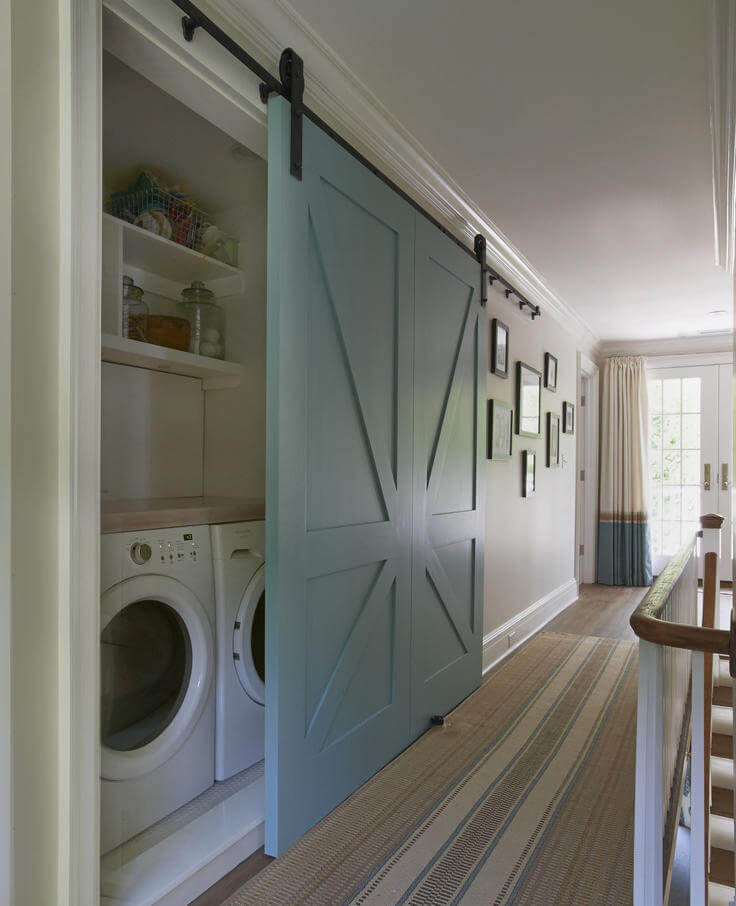 via decoholic.org
9. Skinny Laundry Room Barn Door
10. Reclaimed Wood Barn Door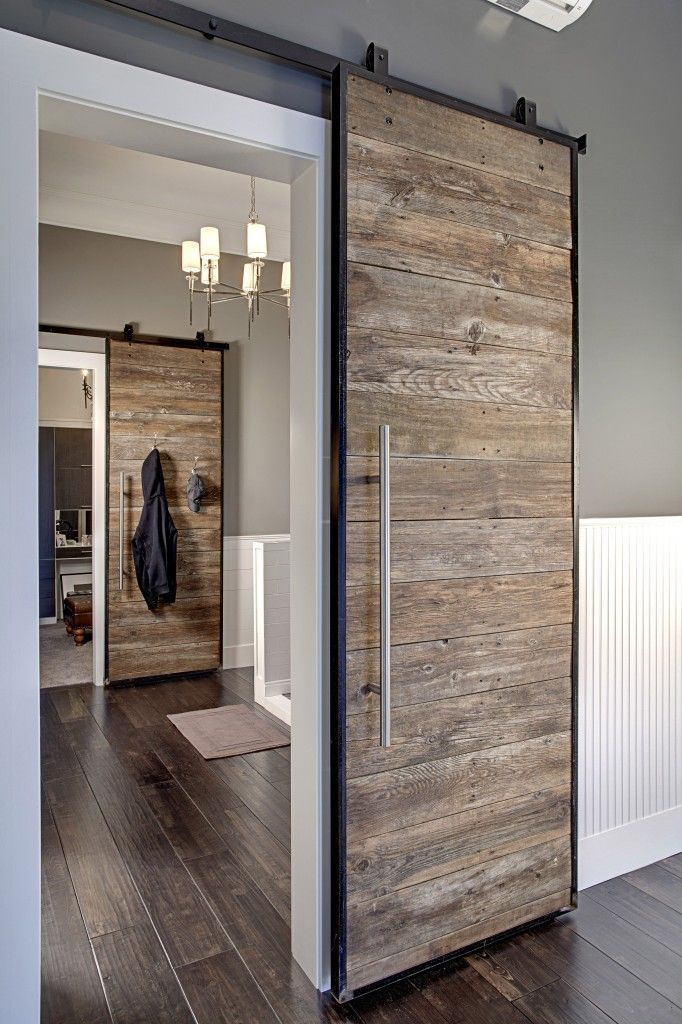 via carlaaston.com
11. Glass Paneled Sliding Doors
12. Slab Wood Door
This is the natural way to do a slider. The large wood slab as a door – brilliant!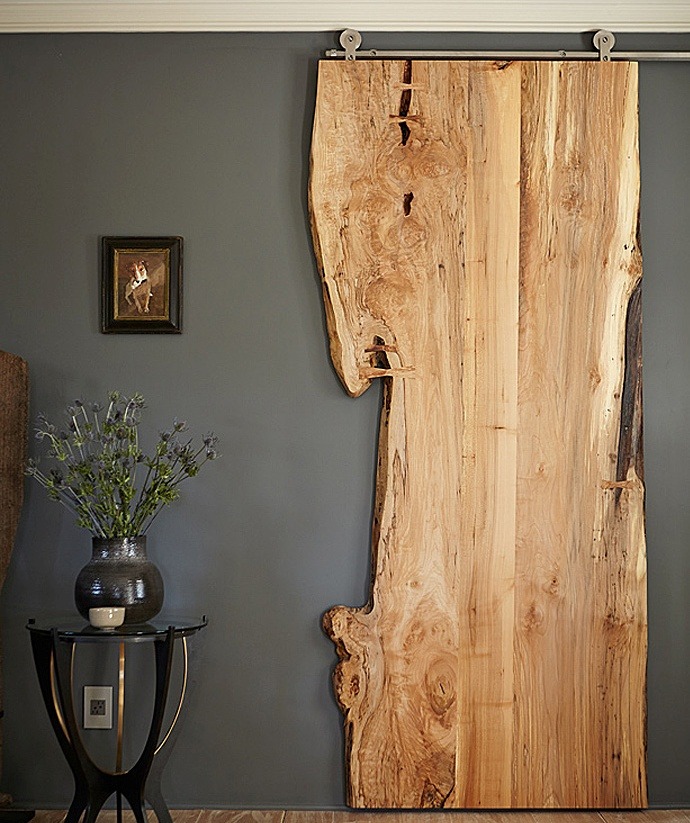 13. White Sliding Barn Doors
14. Rustic Barn Door
Add a rustic touch to your master suite!​
via www.shadesofblueinteriors.com
15. Reclaimed Wood Barn Door for Laundry Room
Add the rustic look to the laundry room with barn door, flooring, backsplash and that spacious farmhouse sink!​
16. Chalkboard Barn Pantry Door in Kitchen
Cover your pantry with a chalkboard barn door. It's the perfect spot to write a dinner menu, or to keep a grocery list for the whole family.​
17. Barn Door Window Treatment
Add shade to your home with barn doors instead hanging curtains.
18. Kitchen Pantry and Dish Storage with Barn Door
Where do you store your dishes?
19. Sliding Barn Door Media Console
Build a DIY Sliding Barn Door Console to hide your TV and add tons of storage that is perfect for any room.​
20. Modern Farmhouse Master Bathroom with Barn Door
21. Cottage Chic White Wooden Barn Door
22. Sliding French Doors
23. Grey Barn Door
24. Laundry Nook Barn Door
​A pecky cypress barn door on rails opens to a hallway laundry room filled with light gray shaker cabinets suspended over a stainless steel mini brick tile backsplash and an enclosed washer and dryer.
25. Mudroom Barn Door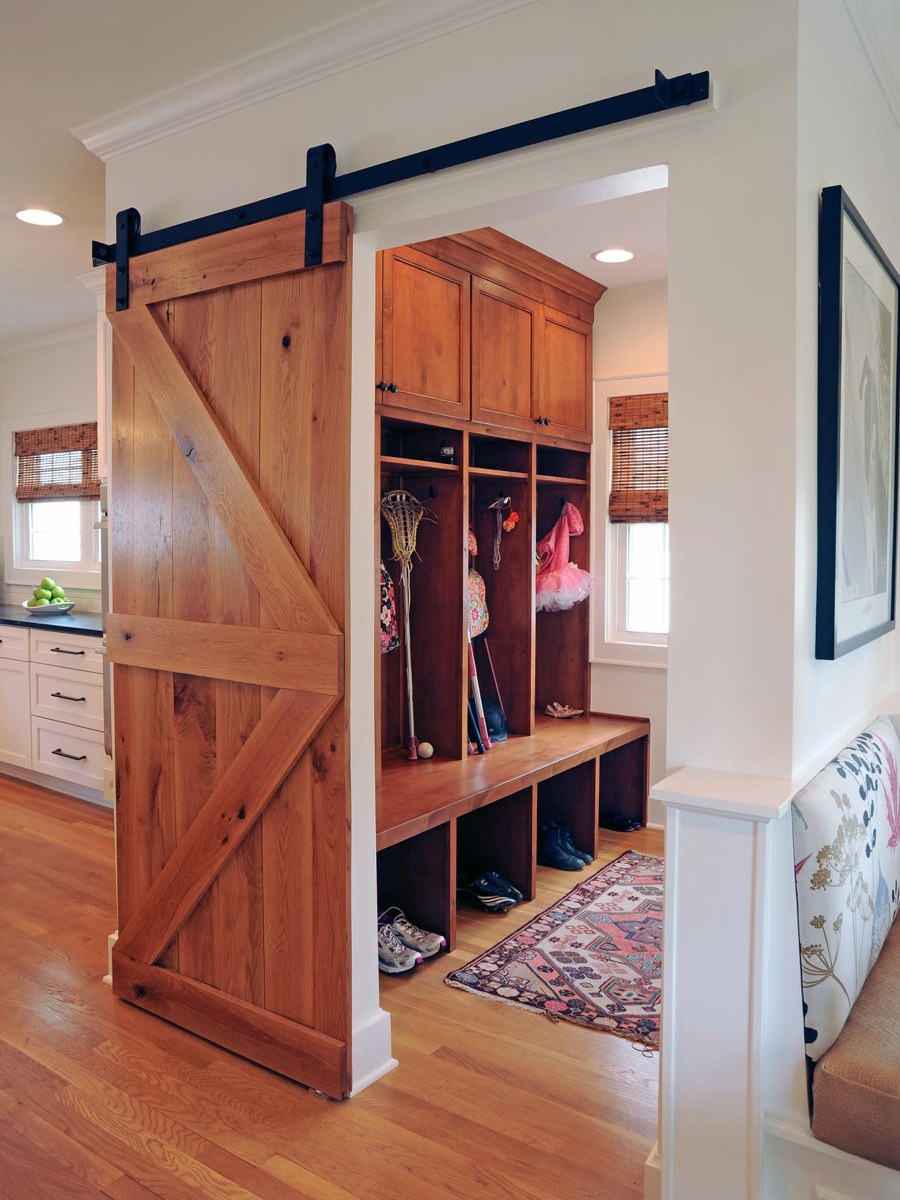 26. Sliding Barn Doors Study Corner
This corner office/study area is beautiful, and the barn doors create privacy when closed, without unnecessary obstructions when the doors are open.​
27. Minimal Interior Design Barn Door
via theultralinx.com