Spring is the perfect time to spruce up your outdoor space. Whether you're looking for a quick and easy update or something more ambitious, there are plenty of ways to make your yard look fresh and inviting. From planting colorful flowers to adding cozy seating areas, here are six simple renovation projects that will help you revamp your yard this season.
With just a few materials and some creative thinking, you can turn your backyard into an oasis in no time!
1. Plant Flowers
Make your yard bloom with bright, beautiful flowers! Choose a variety of colors and shapes to create an eye-catching display that will draw attention and add life to your landscape. You can also add seasonal plants, like mums or pansies in the cooler months, for an extra-special touch, while considering planting a wildflower bed for some added visual interest and to attract butterflies and other pollinators to your garden.
Plan when deciding what type of flowers to plant by researching which varieties flourish in your area throughout the year.
2. Spruce Up the Borders and Gates
Adding a border along your walkways and around beds of plants is an easy way to give your yard a finished look. You can also dress up existing fencing and gates by adding some decorative touches, like weather-resistant paint or trim, or order fencing and gate supplies if you're not ready for a full installation. Sometimes, all your yard needs is a fresh outline and a new style of fencing, while new gate additions can be just the thing to give your yard a little extra oomph!
3. Install Outdoor Lighting
Nothing perks up your outdoor spaces quite like lighting—whether you opt for stunning spotlights, ambient string lights, or simple lanterns, they will brighten and enliven any area of your yard. Installation is easier than you may think, and once your lights are up, you'll be surprised at how much of a difference they can make. It's also an effective way to deter burglars, so it's not only functional but stylish too!
4. Add Some Furniture
Whether you're wanting to sit down with a book or entertain friends and family, outdoor furniture can help transform your yard. There are plenty of options to choose from—from chairs and tables to hammocks and swings—so you're sure to find the best pieces for your budget. Plus, a few accessories like cushions or throws can add extra comfort and style!
5. Refresh Your Patio
A great way to spruce up your outdoor space is to give your patio a makeover. Whether you're wanting to install a new paver, lay down some stones, or create an eye-catching centerpiece like a fire pit or fountain, there are plenty of ways to refresh your patio without breaking the bank. You can also add wind chimes for a calming effect, or hang string lights to give your patio an inviting feel.
6. Add a Focal Point
Turn your yard into a picturesque paradise with a stunning focal point. This could be anything from a decorative water feature to an ornamental tree—the possibilities are endless! Whatever you choose, make sure it enhances the overall look of your yard and ties it all together.
For instance, if you have a large lawn, consider adding a dramatic fountain or gazebo in the center to draw attention. Or, if your yard is small, you could still create an eye-catching display with a unique garden sculpture or other artwork.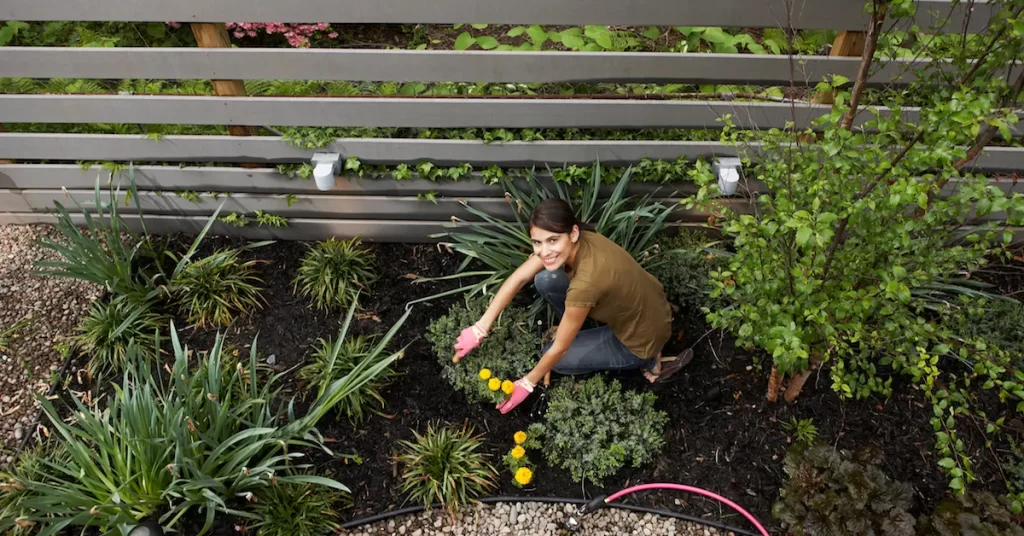 With these six simple renovation projects, you're sure to turn your yard into a showstopper! And remember, don't be afraid to ask for help if you need it; there are plenty of professionals who can guide you in the right direction and help you achieve the look you're after.