Update your place with a lot of new fall décor elements and accessories. The transition into fall gives you the perfect excuse to change your usual decoration.
1. Macrame Hanging Pumpkin
Hang your pumpkins from the ceiling in big, thick macrame knots.
Create a beautiful fall bouquet with grocery store flowers. 
Pick up some bunches of eucalyptus and pepper berry and put them together in a glass vase.
Simple centerpiece created with dahlias, eucalyptus, wild flowers, and foraged branches. 
Dahlias are the shining stars of fall – pair them with some greenery, and you're set!
6. Simple Fall Decor with Pumpkins and Leaves
Pure and simple nature used for decorating the inside with a little of the outside.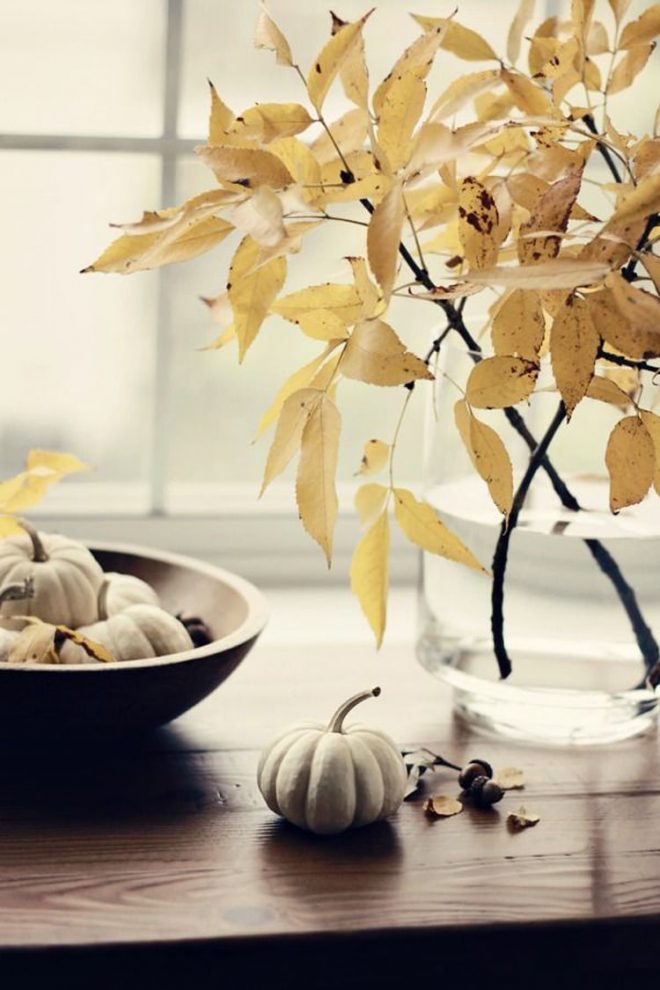 Autumn banner with a burst of sage-green eucalyptus and a nubby pumpkin.
8. Happy Fall Pumpkin Decor
Small pumpkin with rose gold lettering cant bring a welcoming touch to your place.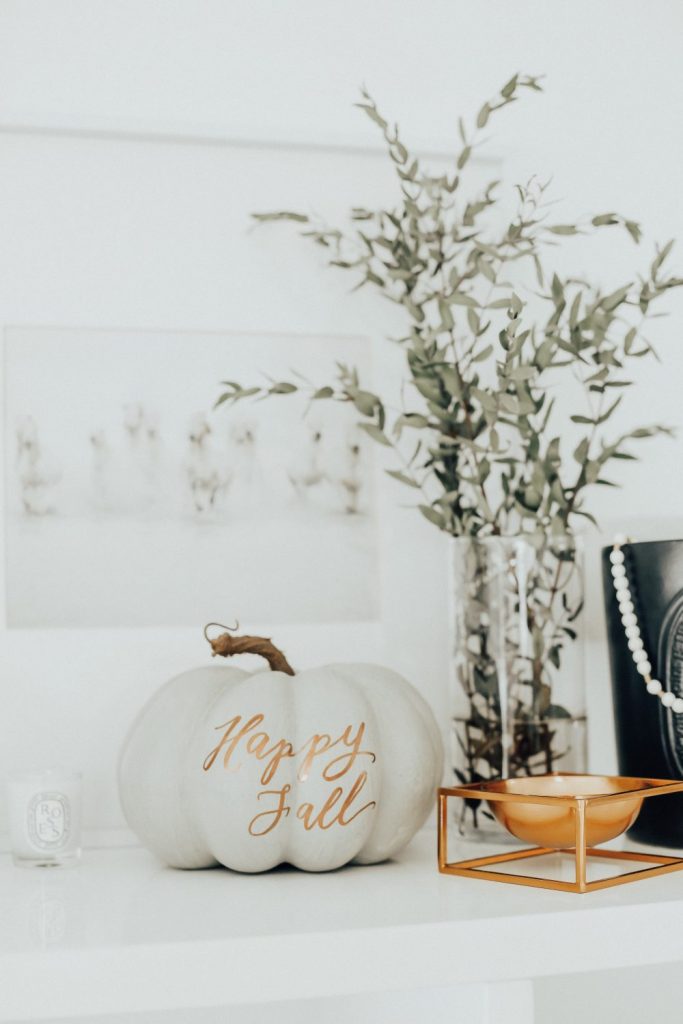 Put a few mini vases of flowers together to make a festive display on your dining room table. 
Make it even easier and pick dried flowers that will last all season long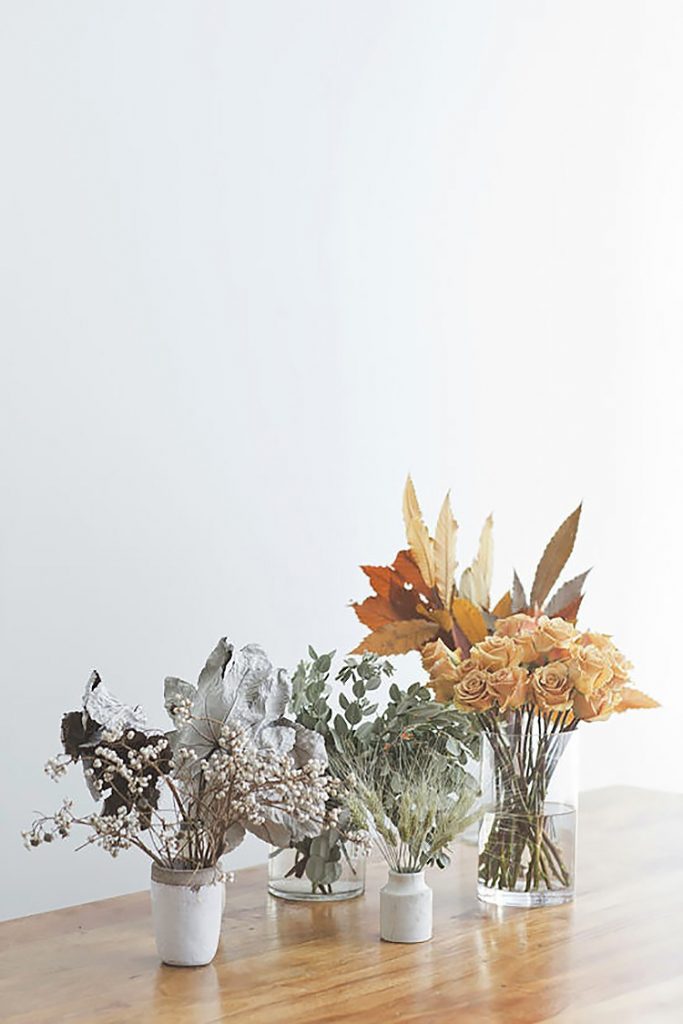 10. Fall Decoration with Orange Berry Branches
Chic simple fall decor with dried branches in stylish colorful glass bottles.
It just takes a few branches of fall berries to make a fall statement! I love how light and airy this simple autumn arrangement is.
What is your favorite fall decoration idea?