There are many reasons why you should take good care of your outdoor spaces. After all, in the warmer months, they're the perfect spot to host everything from family cookouts to pool parties. Alternatively, they provide you with an opportunity to reconnect with nature. Beyond this, if you're considering selling your home in the near future, "a well-maintained garden could add a premium of up to 20% on the sale price of your home and is the most searched-for term by potential buyers."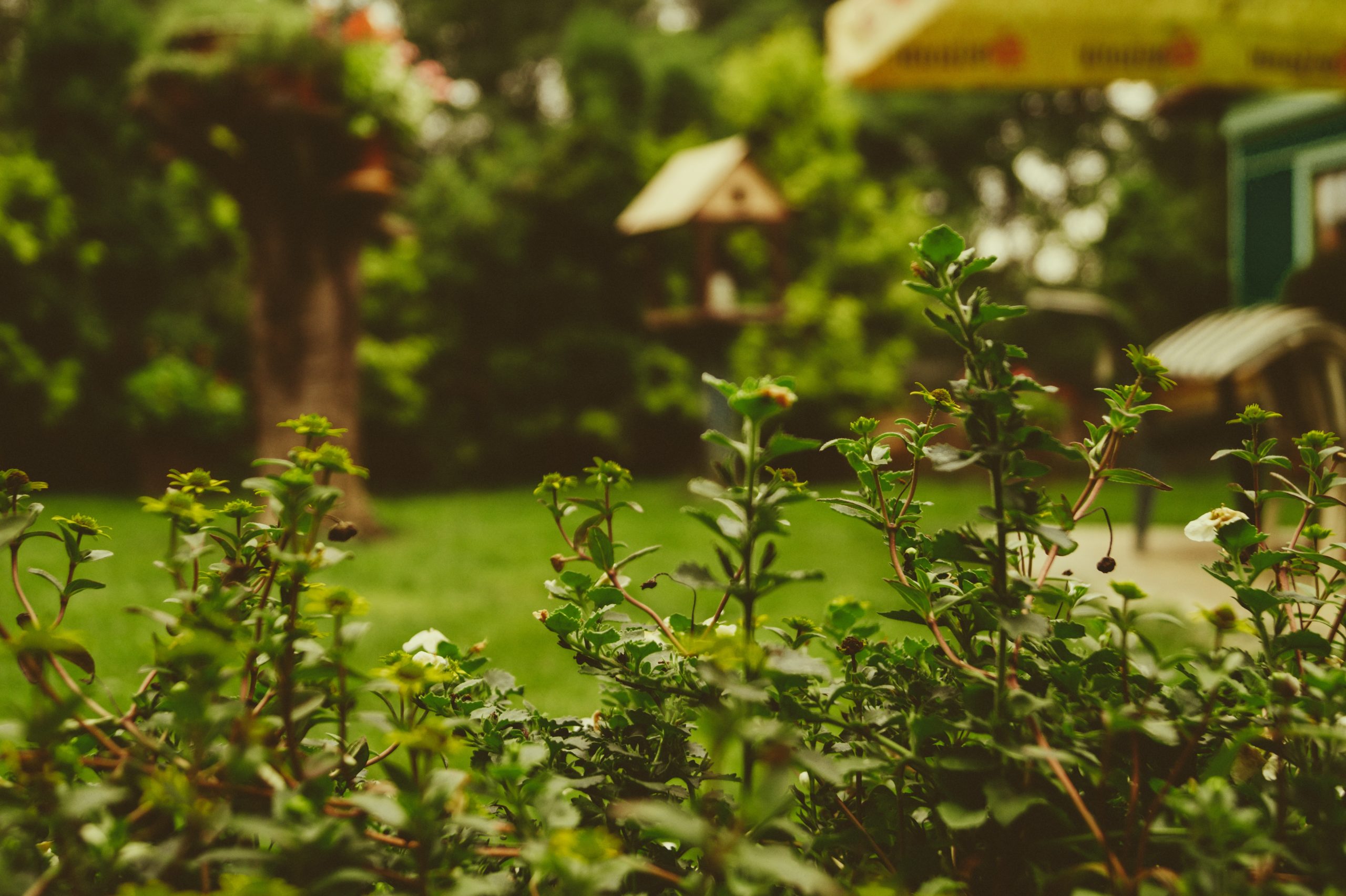 With that in mind, here are some simple tips you can use to maintain your outdoor spaces all year round!
Stay On Top Of Garden Maintenance.
One of the easiest ways to ensure your garden looks great all year round is by ensuring that you stay on top of garden maintenance tasks, such as mowing the lawn or brushing away debris. The more you neglect these tasks, the less appealing your garden will look and the more difficult it will become to manage. As such, you should aim to do a spot of garden maintenance at least once every two weeks. If you don't have a lot of time in your schedule to properly care for your lawn, consider installing artificial grass instead. Not only does this require significantly less upkeep, but it will also not dry out when temperatures rise!
Put Together A Gardening Schedule.
Putting together a schedule that dictates what gardening tasks need to be carried out (and when) can also go a long way to ensuring your garden looks great all year round. This is because you no longer have the excuse of forgetting to do something! Your schedule could include a variety of tasks, such as:
Removing debris
Mowing the lawn
Watering flowers/plants
Removing weeds
Trimming hedges
However, it's also important to remember that you don't have to do all of this work alone. For example, you could assign smaller tasks, such as watering plants, to your children. This way, gardening becomes a fun activity for the whole family, and you're teaching them how to be responsible, too!
Take Good Care Of Your Pool.
If you're lucky enough to have a pool on your property, it's important that you take good care of it. After all, this could otherwise lead to a range of issues, turning an asset into an expensive problem. For example, you should ensure that you install a proper trench drainage system that can follow the curvature of a pool. This way, whenever you drain the pool, you're not going to flood your garden with water. When the pool is not in use, ensure that you cover it so that no debris will enter the water.
Focus on Low-Maintenance Plants and Flowers.
If you struggle to properly care for plants and flowers, meaning they never quite blossom when they're supposed to, or you're constantly surrounded by dead plants, try focusing on particularly low-maintenance ones instead. This way, your garden will look great, despite the fact that you'll be doing very little work to keep it that way. Introducing more plants and flowers into your outdoor space is also a great way to welcome wildlife into your garden.
Repaint Your Walls & Fences Annually.
Repainting your walls and fences can give your garden a new lease of life – however, it's better to wait and complete this task during warm, dry weather. After all, this means that the paint will dry quickly. When choosing paint for your walls, fences or even furniture, don't be afraid to experiment with a pop of colour here and there! For example, you could choose a variety of shades that complement whatever flowers you're growing this year to create an outdoor oasis that is full of color. Alternatively, painting walls and fences white means that they'll reflect the light, making your garden look much bigger or more spacious than it actually is.
Consider Hiring A Gardener.
If you simply do not have enough time in your busy schedule to dedicate to gardening, you may want to consider hiring a gardener who can take the work off your hands. This way, your outdoor spaces will always look beautiful, meaning you can enjoy them without thinking about all the work you have to carry out on them. Furthermore, you could save money on this task by bringing in a gardener during the Spring or Summer only (i.e., the times when the garden will need the most attention and care), and then doing basic upkeep yourself during the colder months.