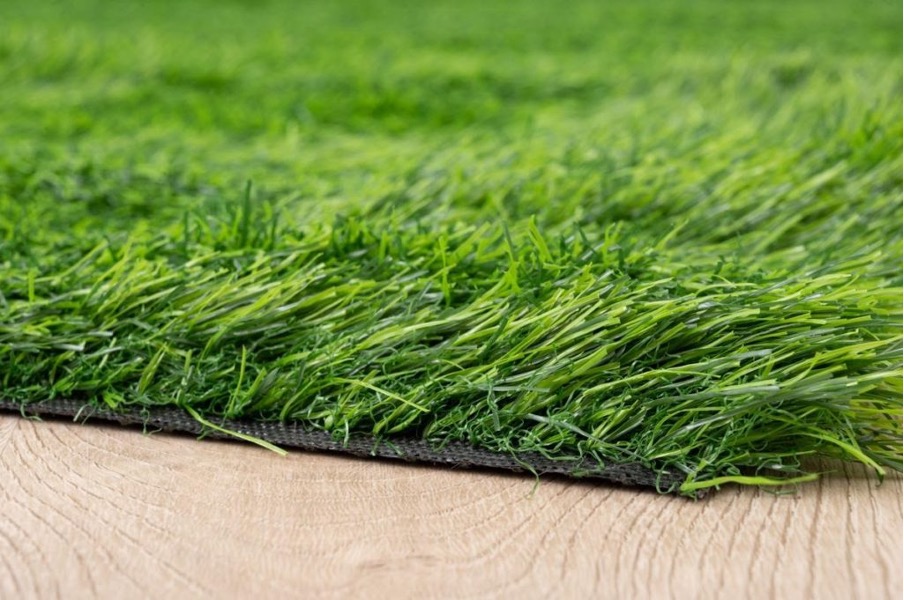 At one point or another, all homeowners start thinking about switching from natural grass to artificial one. Some of them get tired with the constant maintaining that needs to be done on the natural surface, while others simply start looking for ways to reduce allergies. And, of course, then there are those who just like the way artificial turf looks. Whatever your reasons for thinking about this may be, you probably want to read more about the actual product before you decide if you want to get it.
You have most likely done the research already, and you've realized that there are quite a lot of benefits you can look forward to when you install the turf on your lawn, or on any other surface for that matter. Even though you are aware of the benefits, there are a few things stopping you from actually making the final move and getting this product. What are those things?
Well, for starters, you are not entirely sure as to where to buy the turf. There are, without a doubt, many different companies out there offering these products, but you are not sure how to pick the best one. And, on top of that, you believe that this has to be pretty expensive and you are, thus, not sure whether the cost is actually worth it. Artificial Grass Liquidators are bringing turf life to Temecula and the surrounding areas.You can visit artificial grass temecula ca making buying artificial turf easy, with nationwide delivery and complimentary product samples
Those are all some serious and important questions right there. The good news is that I will now try and answer them for you. Hopefully, that will give you a nudge into the right direction and help you not only understand whether this is worth it, but also figure out where to buy the perfect artificial grass for you. Let us take it one step at a time.
If you're not sure what this product really is, this will help you get a better understanding:
Where To Buy Artificial Grass?
As mentioned, we will take this one step at a time. So, it is only logical for us to begin by telling you more about where to actually buy the product. After all, this will also influence the price that you will be paying, which is why we have left the question of the costs for later. Of course, the fact that the price is influenced by the shop you'll choose doesn't mean that you should make that choice based on nothing other than the actual price.
In fact, there are a lot more important factors to consider. The great thing is that you can nowadays order the turf online. That not only makes things easier, but it also opens up a lot more possibilities, since you won't be limited to those few stores that you might have in your area. So, the first thing you should do is start searching for these products online.
Don't jump towards buying it from the first company you come across this way, though. As explained, there are a lot more significant factors to consider, and the quality of the turf is at the top of that list. You don't want to end up buying a poor quality product, because you will regret that afterwards and you'll be angry that you have spent your money on something that wasn't worth it.
If you really want to feel the benefits of fake grass, then you should carefully inspect the quality of the one you are buying. You can do that by reading reviews that other customers have left and by checking not only the quality of the grass, but the reputation of the companies as well. This is because you want both the product and the overall service to be up to certain standards. So, reviews will help you achieve that.
One more thing you should know is that there are shops out there selling recycled fake grass, and such an option will cost less. This does not mean that you have to go for that option, though, because you might be willing to get the new product, and that's perfectly fine. The bottom line is that you have options, and that is definitely important, especially when trying to understand if the cost is worth it.
Is The Cost Worth It?
Regardless of whether you go for the new or for the recycled option, the great news is that the cost is undeniably worth it. If you're wondering how so, then let me tell you a few things that will make that perfectly clear. When you get fake grass, you won't need to worry about maintaining, watering and mowing it. That will influence your bills in a positive way, meaning that it will reduce them. So, while you might end up paying a slightly higher initial cost, the good news is that you'll manage to save some money over time, by lowering the bills.