Not sure what to do with a pallet?
DIY Rally discovered new fave way to decorate on the cheap. It's no secret that home decor can cost some pennies.
Pallets are affordable, you can use them to redecorate without spending a thing! They're also the perfect way to personalize your home. So pull up a pallet and get ready to explore the many ways you can sprinkle the love throughout your home with these 19 totally pallet-able ideas.
1. Pallet Desk
Isn't this chic pallet desk calling your name? Definitely designer approved.
2. DIY Pallet Swing
There are the little things that make a house a home. You can decorate your favourite inside or outside space with this clever swing.
It's a reading nook/romantic love seat/personal hideaway that you'll keep coming back.
via Buzz
3. Recycled Wood Pallet Table
Pallets take on a modern vibe. It's time to go with the green with this recycled pallet table
via Curbly
4. Pallets Bed
This stylish pallet bed will brighten every early morning. Not only is it fun to wake up to, but it's sleepover-approved.
5. Swing Bed
It's not only a bed. It's a swing bed. Work on an extreme bed makeover and creative play space for your little one.
via Serendipity
6. 3D Pallet Letter
via Thistlewood Farm
7. Magic Storage Pallet Sofa
via Scraphacker
8. DIY Pallet Reading Bed
9. DIY Pallet Wine Bar
10. DIY Pallet Coffee Cup Holder
Here's a very easy DIY that will look fabulous in your home. All you need is a Pallet to make it happen.
via One Little Bird
11. DIY Pallet Bookshelf
12. DIY Rustic Wine Rack
via The Kurtz Corner
13. Pallet Headboard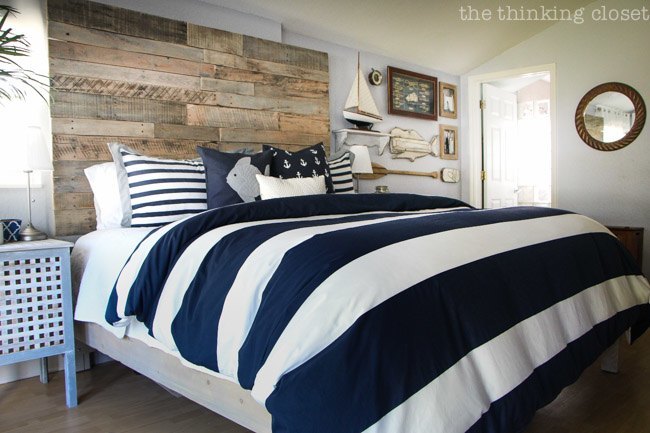 14. Pallet Patio Chair
15. Bathroom Storage
Spruce your bathroom with a pallet. Use a pallet shelving system that is is fun and functional. Extra storage space is one thing a bathroom can never have enough of.
Do you an extra need a space for your toiletries and towels… here it is.
via A Beautiful Mess
16. Serving Tray
Check this pallet-able idea: the tray.
17. Reclaimed Wood Heart Art
This piece of pallet art will definitively steal your heart.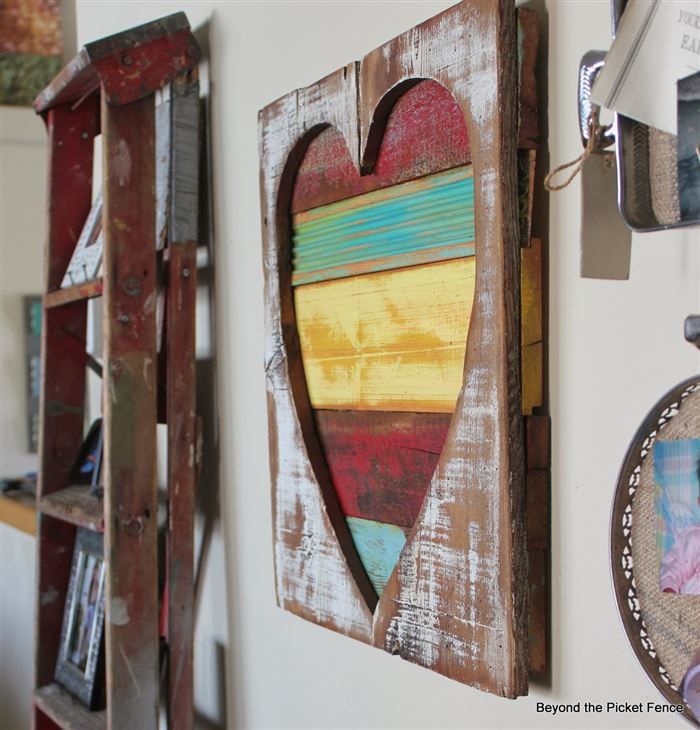 18. Headboard
Do you want to know a trick to transform your bedroom into a beautiful space that you love? Implement this headboard!
via This Old House
19. DIY Headboard
What you really need to make this beautiful headboard are just two complete pallet structures. Just make sure that there are no chemicals left on the pallets, and pallet wood is safe for the headboard.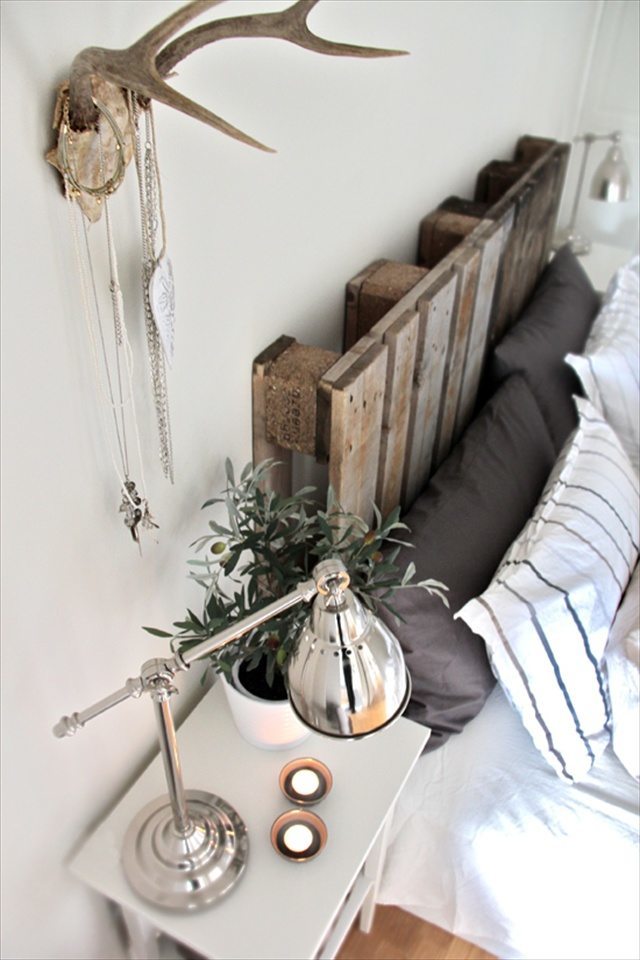 via 99 Pallets
20. DIY Pallet Corner Closet
This DIY pallets made corner cupboard or closet is the best idea for small bedrooms.