There's something about a blue velvet sofa that makes any living room look more luxurious.
Sophisticated, blue velvet accents bring a rich texture and dramatic allure to any space.
Find ideas and inspiration for blue velvet sofa to add to your own home.
Beautiful Blue Velvet Sofas in Living Rooms
Shop my favorite blue velvet sofas: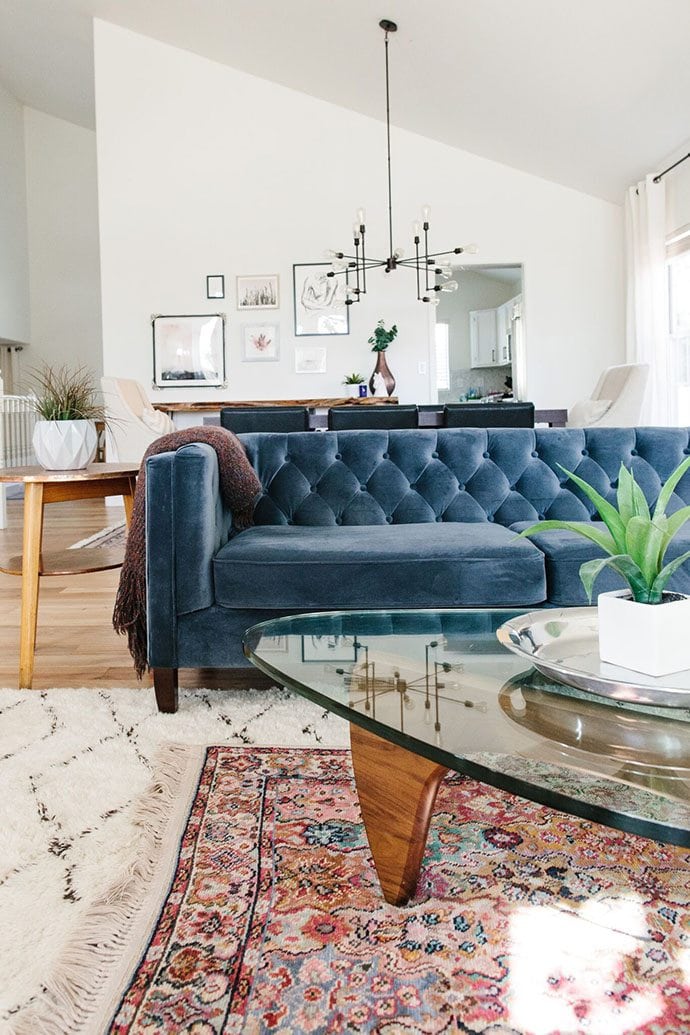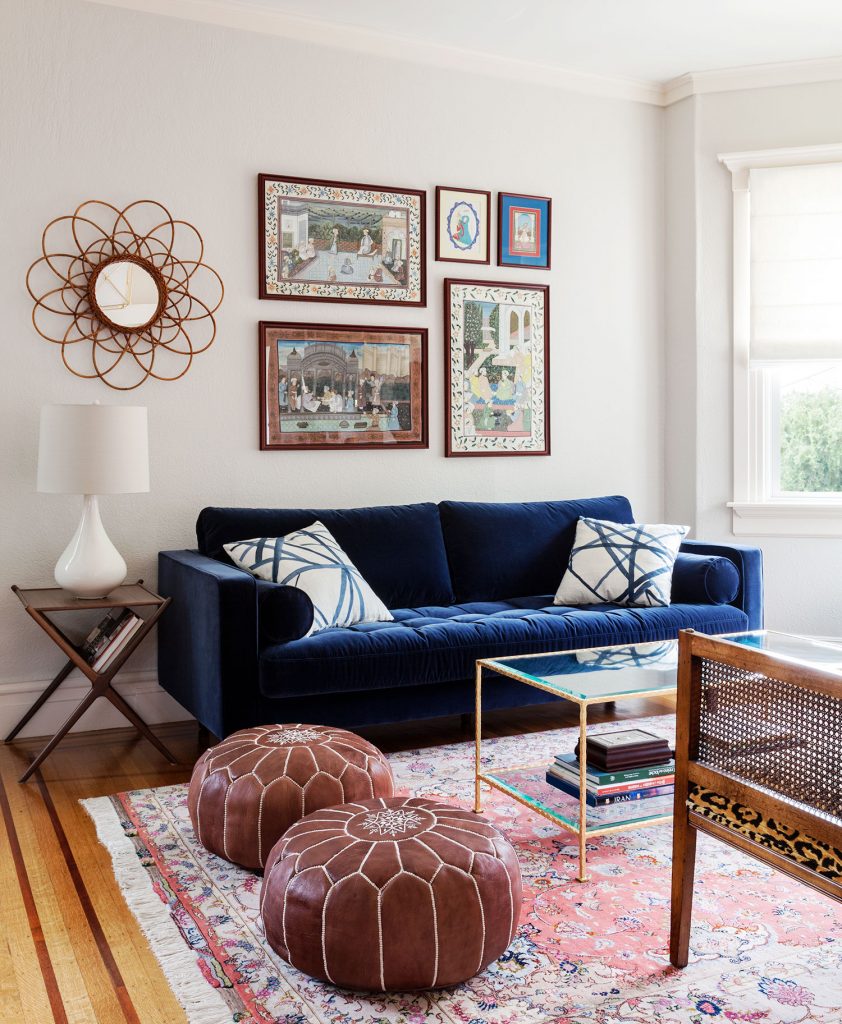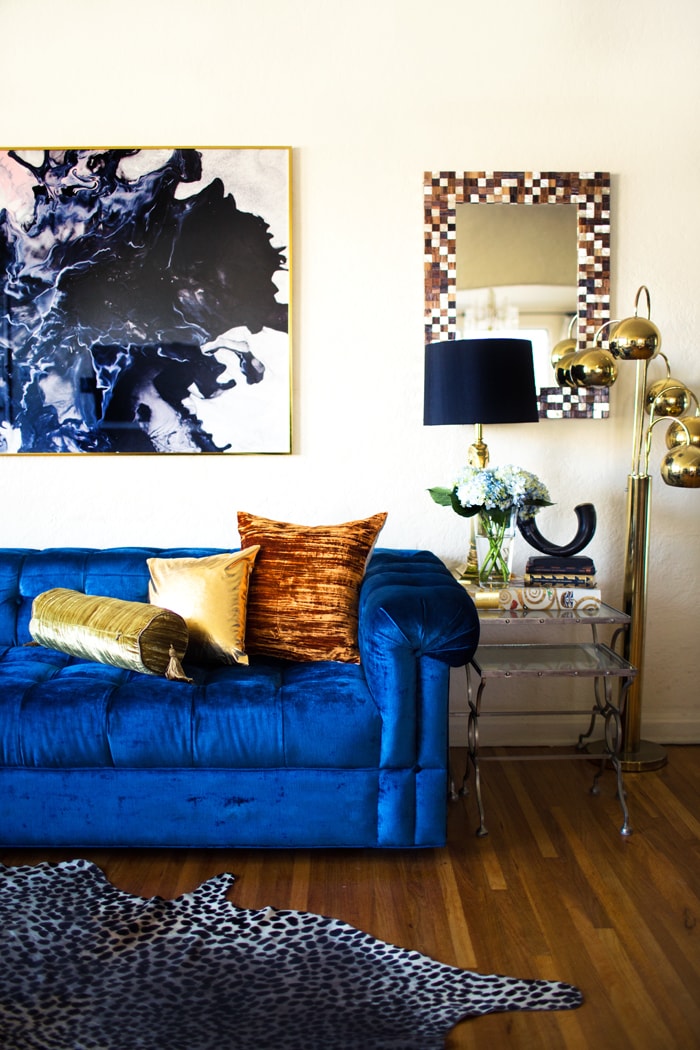 Looking for a new sofa to complete your living room?
Check colorful sofas to break the monotony in your living room or add a touch of color to your living room with blush pink sofas.