Homeowners everywhere are taking advantage of LED lights as the future of residential lighting has arrived. These energy-efficient bulbs use about 80% less electricity and have a lifespan of up to 25 times longer than incandescent bulbs, making them an obvious choice for homeowners. Here are 8 convincing reasons why you should also make the switch to LEDs!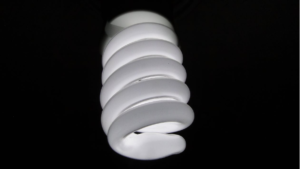 Installing LED Lighting – 8 Reasons Why You Should Do It
LED lighting has been around for some time, but it is only recently that the technology has become both affordable and reliable enough to make it a viable option for homeowners. Not only that, but LED lights are top performers in terms of brightness and are energy-efficiency, and, on top of everything, they're long-lasting. The traditional lighting options that have been used for years, such as halogen and incandescent lighting, just can't compete with the benefits of LED. 
Although the up-front costs of LED lights can be daunting, the long-term savings you'll see on your energy bills will provide a great return on investment. So, without further ado, let us discuss the eight main reasons why you should switch to this type of light!
1. LED Lights Provide Various Levels of Brightness
LEDs provide higher levels of light output than traditional bulbs, and they don't require as much wattage to do so. This means you can install fewer LED lights and achieve the same amount of brightness as with other types of lighting, allowing you to save on energy costs. When talking about brightness, LEDs also have a long life, lasting up to 25 times longer than incandescent bulbs. For instance, an LED light rated for 25,000 hours will last about 22 years if you use it for 8 hours a day. 
And while they last longer, they also ensure that the brightness of the light output remains consistent. There are various brightness levels available so you can select the perfect amount of light for any room in your home. From task lightings like under-cabinet and closet lights to general lighting in living rooms and bedrooms, you can find the perfect illumination for any area.
2. LED Lights Make Cost Saving Much Easier
LED lights are incredibly energy-efficient and use up to 80% less electricity than traditional bulbs, saving you money on your energy bills in the long run. Additionally, since they have a life expectancy of 25,000 hours or more, you won't have to worry about replacing your bulbs as often. This means you save even more money on replacement costs! 
For example, a 9-watt LED bulb will provide the same level of brightness as a 60-watt incandescent light bulb. This means that, over the course of its lifetime, you can save up to $180 in energy costs! Conversely, traditional lights such as halogens, which are not nearly as energy-efficient, can cost more than 10 times more to run over their lifetime.
3. They Are Eco-Friendly
LEDs are earth-friendly because they don't contain any hazardous materials such as mercury or lead, making them safe to dispose of. Plus, they don't emit any ultraviolet (UV) or infrared (IR) radiation, which traditional bulbs do. This makes LEDs safer for your skin and eyes without compromising performance. Additionally, since LEDs use much less energy than traditional lighting options, they are also great for the environment by reducing the amount of energy used. All these factors make switching to LEDs an eco-friendly decision that will benefit you and the planet in the long run! 
4. They Offer Versatility For Your Home
LEDs are incredibly versatile when it comes to lighting your home. You can use them for general lighting, task lighting, accent lighting, and even for outdoor lighting. They come in a variety of colors, shapes, and sizes, so you can find the perfect LED lights to fit your specific needs. Whether it's under-cabinet lighting in the kitchen or accent lighting around your furniture, LEDs have got you covered. Additionally, they can be used with dimmers and timers for easy control over the brightness and duration of your lighting. 
5. They Provide Superior Quality Of Light
LEDs provide superior quality light because they don't emit any UV or IR radiation, making them ideal for living spaces. Additionally, they come in a variety of colors so you can customize the look and feel of your home. Most LEDs are also very directional, meaning that you can point the light in a specific direction to get more precise lighting. This makes them perfect for task lighting, as you can aim the light exactly where you need it for maximum efficiency. 
6. They Are Affordable
Although LED lights initially have a higher price tag than traditional bulbs, they are much more cost-effective in the long run due to their energy and longevity savings. Additionally, LED lights tend to last longer than traditional bulbs and therefore require fewer replacements over time. This means that, even with a higher upfront cost, you'll be saving money by using LED lights in your home. Moreover, LEDs don't require any additional maintenance or special wiring, making them a very affordable lighting option. 
7. LED Lights Require Minimal-To-No Maintenance
LEDs require minimal maintenance since they don't need to be replaced as often as traditional bulbs and their light output remains consistent. Additionally, since there are no moving parts in LED lighting, you won't have to worry about maintenance or repair costs that are associated with other types of lights. This makes them great for areas that are difficult to access such as high or hard-to-reach ceilings. 
8. A Compact And Discreet Solution
LED lights are incredibly compact and discreet, making them ideal for small spaces or areas where you don't want the light fixtures to be too visible. Additionally, LED technology has advanced so much that the lights themselves can be hidden away in ceiling fixtures, wall sconces, and even furniture pieces. This makes it easy to customize the lighting in your home without compromising on style or design. 
LED lights have numerous advantages that make them an ideal choice for your home. Not only are they energy-efficient and eco-friendly, but they also offer superior-quality light and require minimal maintenance. Additionally, LEDs are incredibly versatile and affordable, making them a great option for any home. With all these advantages in mind, it's easy to see why you should consider switching to LED lights in your home.