Transforming your backyard into an inviting and functional outdoor space can greatly enhance your overall lifestyle and create a haven for relaxation and entertainment. With some creative ideas and a little effort, you can easily level up your backyard area and elevate your outdoor experience. In this article, we will explore detailed ideas to help you unlock the full potential of your backyard.
Create a Cozy Outdoor Living Room:
One of the best ways to maximize your backyard space is by creating an outdoor living room that offers both comfort and style. Start by selecting durable and weather-resistant furniture that can withstand the elements. Opt for plush seating arrangements, such as a comfortable sofa, chairs, and even a coffee table. Arrange the furniture to create conversation areas, ensuring that everyone has a clear line of sight to each other.
To add a touch of elegance and warmth, incorporate outdoor rugs and cushions that complement your chosen color scheme. Install outdoor lighting fixtures like string lights or lanterns to create a cozy ambiance during the evenings. Consider adding a fireplace or a fire pit as a focal point, which not only provides warmth but also creates a welcoming atmosphere for gatherings.
Build an Outdoor Kitchen and Dining Area:
Take your backyard entertaining to the next level by constructing an outdoor kitchen and dining area. An outdoor kitchen allows you to enjoy the pleasure of cooking and dining al fresco while keeping the mess and heat outside. Begin by choosing durable materials for your kitchen countertops, such as granite or stainless steel, which can withstand exposure to the elements.
Include essential appliances like a grill, refrigerator, sink, and food prep area. Consider incorporating a bar or a built-in beverage cooler to keep your favorite drinks easily accessible. To complete the dining area, invest in a sturdy outdoor dining table and chairs. Add shade options, such as a pergola or a retractable awning, to provide relief from the sun and allow for outdoor dining even during hot summer days.
Design a Tranquil Oasis:
Escape from the stresses of daily life by designing a tranquil oasis in your backyard. Start by incorporating a water feature, such as a small pond, fountain, or cascading waterfall. The soothing sound of water can create a serene atmosphere and help mask any background noise. Surround the water feature with lush greenery and flowering plants to create a peaceful and picturesque setting.
Integrate comfortable seating options like hammocks, loungers, or a swing where you can unwind and enjoy the beauty of your surroundings. Consider adding a pergola or a gazebo to provide shade and a sense of enclosure. Enhance the ambiance with scented plants like lavender or jasmine, which release pleasant fragrances into the air. Install outdoor speakers or a sound system to enjoy your favorite music or nature sounds while relaxing in your backyard oasis.
Maintain Your Pool:
If you have a pool in your backyard, it's essential to prioritize its maintenance to ensure a clean and inviting swimming environment. Regular pool maintenance not only keeps the water sparkling but also extends the lifespan of your pool and its equipment. Invest in a reliable pool cleaner that can efficiently remove debris, leaves, and dirt from the surface and bottom of the pool. A pool cleaner helps save time and effort by automating the cleaning process, allowing you to spend more time enjoying your pool rather than maintaining it.
In addition to using a pool cleaner, it's important to regularly test and balance the water chemistry. Maintain the proper pH levels and sanitization to ensure a safe and hygienic swimming environment. Skim the pool's surface to remove any floating debris, and regularly empty the skimmer and pump baskets to prevent clogging. Brush the pool walls and floor to prevent the buildup of algae and other contaminants.
Integrate Sustainable Landscaping Practices:
Transform your backyard into an eco-friendly oasis by incorporating sustainable landscaping practices. Opt for native plants that are well-suited to your region's climate and require minimal water and maintenance. Native plants are more resistant to pests and diseases, reducing the need for chemical interventions. Create a diverse landscape by incorporating a mix of trees, shrubs, and flowers that bloom at different times of the year, providing year-round visual interest.
Consider implementing a rainwater harvesting system to collect and reuse rainwater for irrigation. Install a drip irrigation system that delivers water directly to the plant roots, minimizing water wastage. Incorporate natural elements like rocks, pebbles, and mulch to conserve moisture and reduce weed growth. By adopting sustainable landscaping practices, you not only create an environmentally friendly backyard but also save on water usage and maintenance costs.
Enhance Privacy with Green Screens and Fencing:
Privacy is essential for truly enjoying your backyard oasis. Enhance privacy by strategically placing green screens or fences around your property. Green screens can be created using tall, dense plants or climbing vines on trellises. Consider evergreen plants like bamboo or arborvitae that provide year-round coverage. Fencing options can range from natural materials like bamboo or wood to modern alternatives like composite materials or metal panels.
In addition to providing privacy, green screens, and fences can also act as sound barriers, reducing noise from nearby roads or neighbors. Create a sense of seclusion by incorporating privacy screens around seating areas or outdoor hot tubs. By integrating green screens or fencing, you can establish a private and serene atmosphere in your backyard, allowing you to fully relax and enjoy your outdoor space.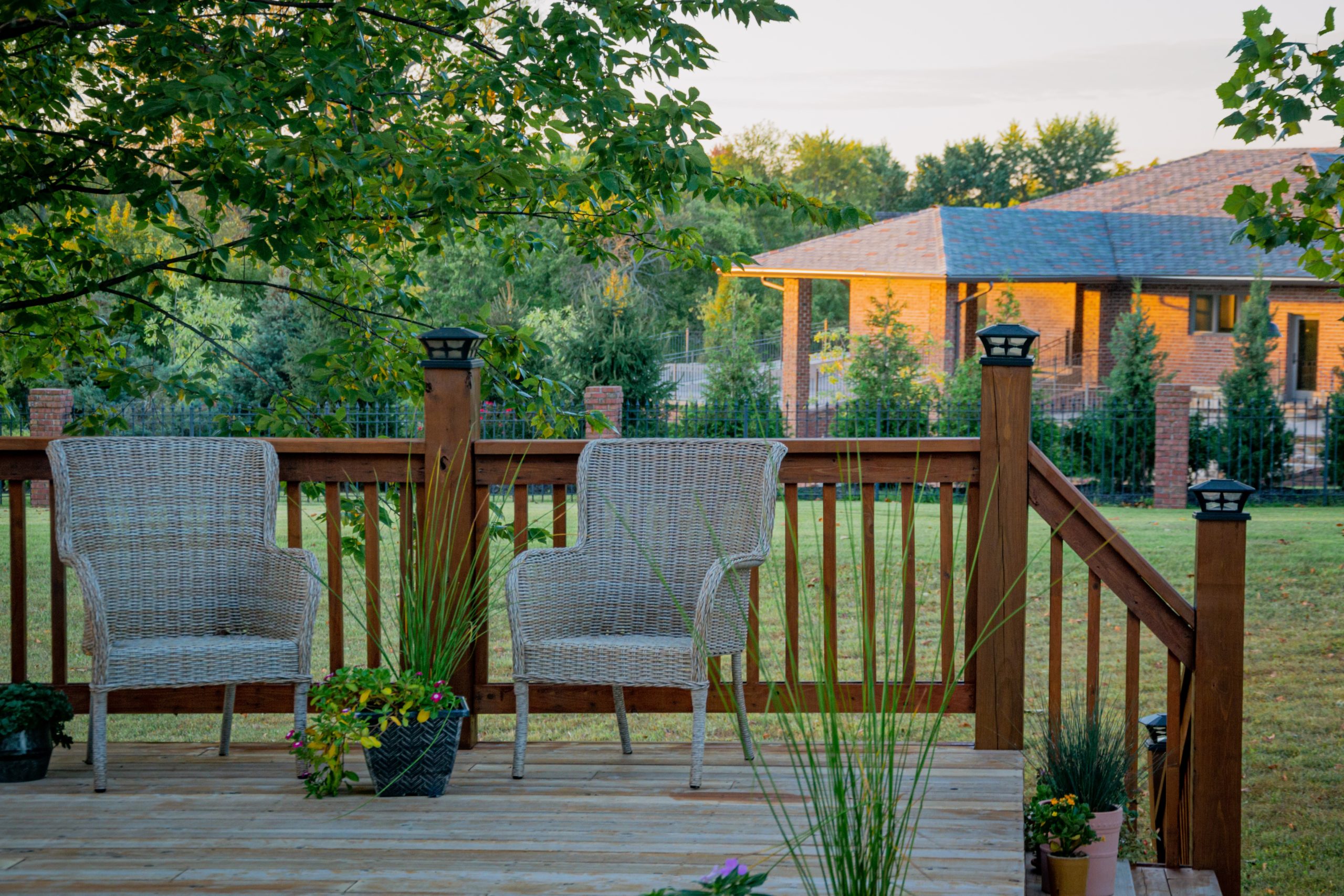 With these simple and smart ideas, you can transform your backyard into a beautiful and functional space that will enhance your outdoor experience. Whether you create a cozy outdoor living room, build an outdoor kitchen and dining area, design a tranquil oasis, maintain your pool, integrate sustainable landscaping practices, or enhance privacy with green screens and fencing, these improvements will allow you to make the most of your backyard and create unforgettable memories with family and friends. By combining aesthetics, functionality, and sustainability, you can create a backyard that not only reflects your personal style but also provides a welcoming retreat from the hustle and bustle of everyday life. So, roll up your sleeves, unleash your creativity, and start leveling up your backyard today!