The key to making a house feel homely, in our opinion, is adding personal touches and decorative finishes, even though we have different ideals about our interiors. Even though these items are sometimes considered luxuries rather than necessities, if you are looking to make your home a haven, occasional indulgences should be given priority over practical purchases.
Don't worry; these five accessories can turn any apartment into a home!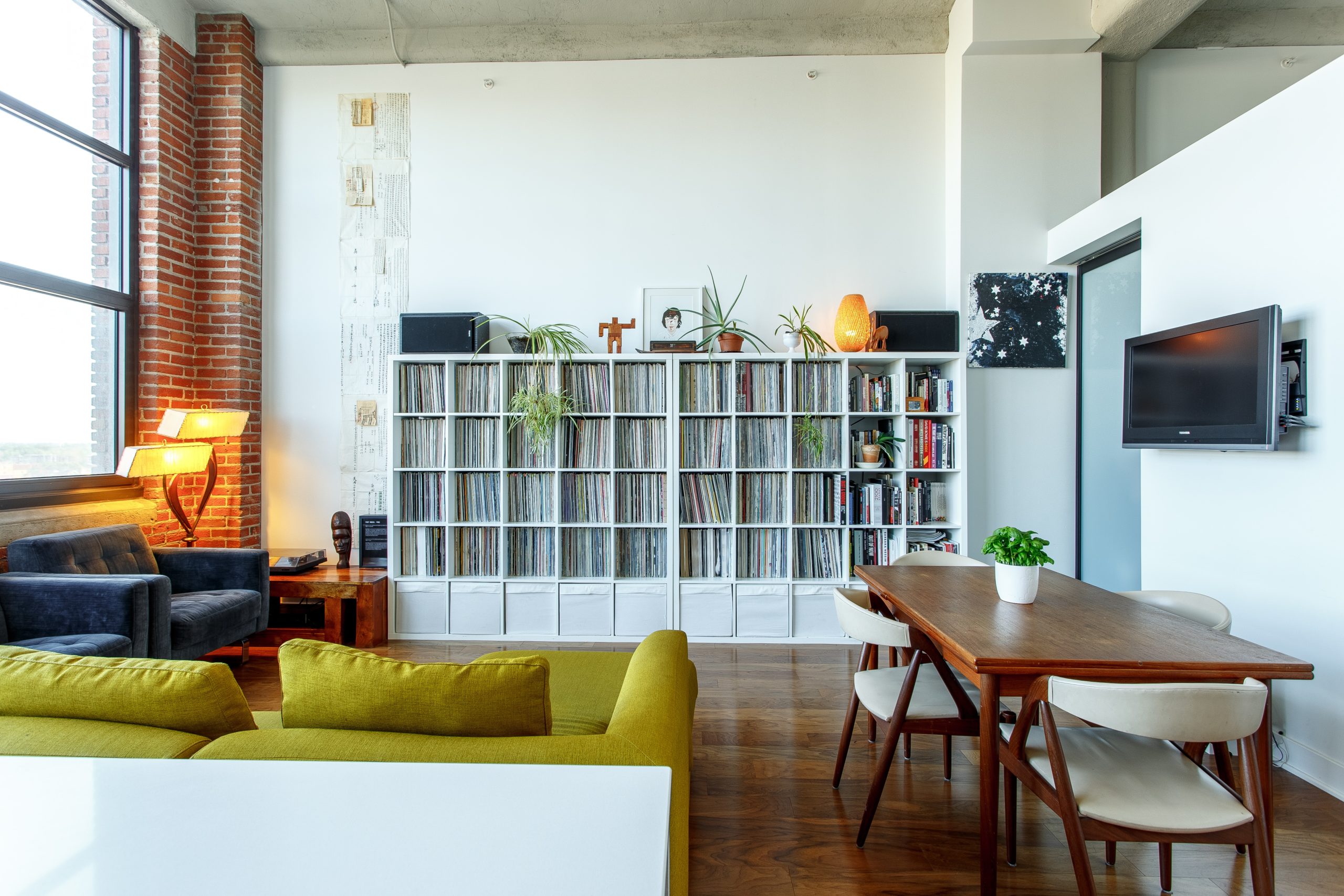 Create an ambiance with house plants
So you've looked at houses and apartments to lease in popular neighborhoods like Hollywood, Downtown LA,  and even apartments for rent in Koreatown (if you love the night-life scene), and after all the searching you've finally found the place you'll call home. The next step is figuring out how you are going to make this place as homely as possible. For a quick trick to create an instant ambient setting in your apartment, plants and greenery are your best friend. There could never be a miserable shelf, dark corner, or sad-looking mantelpiece that isn't going to benefit from the addition of something leafy.
Choose your foliage in connection with its intended location and the level of expertise you have. If you have a larger area to accommodate, opt for larger potted plants and trees such as fiddle leaf figs or palms. Tabletops can be given a new lease of life with the addition of a flower arrangement or succulent. What makes adding house plants to your place even better is they also purify the air, helping to remove toxins in your home.
Some plants thrive with higher levels of sun exposure, so, obviously should be refrained from being left in an unlit basement. Alternatively, other plants may favor cooler conditions and could dry out when left in a warmer location. If you are more of a plant killer than a plant grower, why not consider something like a vase of dried blooms for an option that requires zero effort, such as lavender, eucalyptus, and hydrange.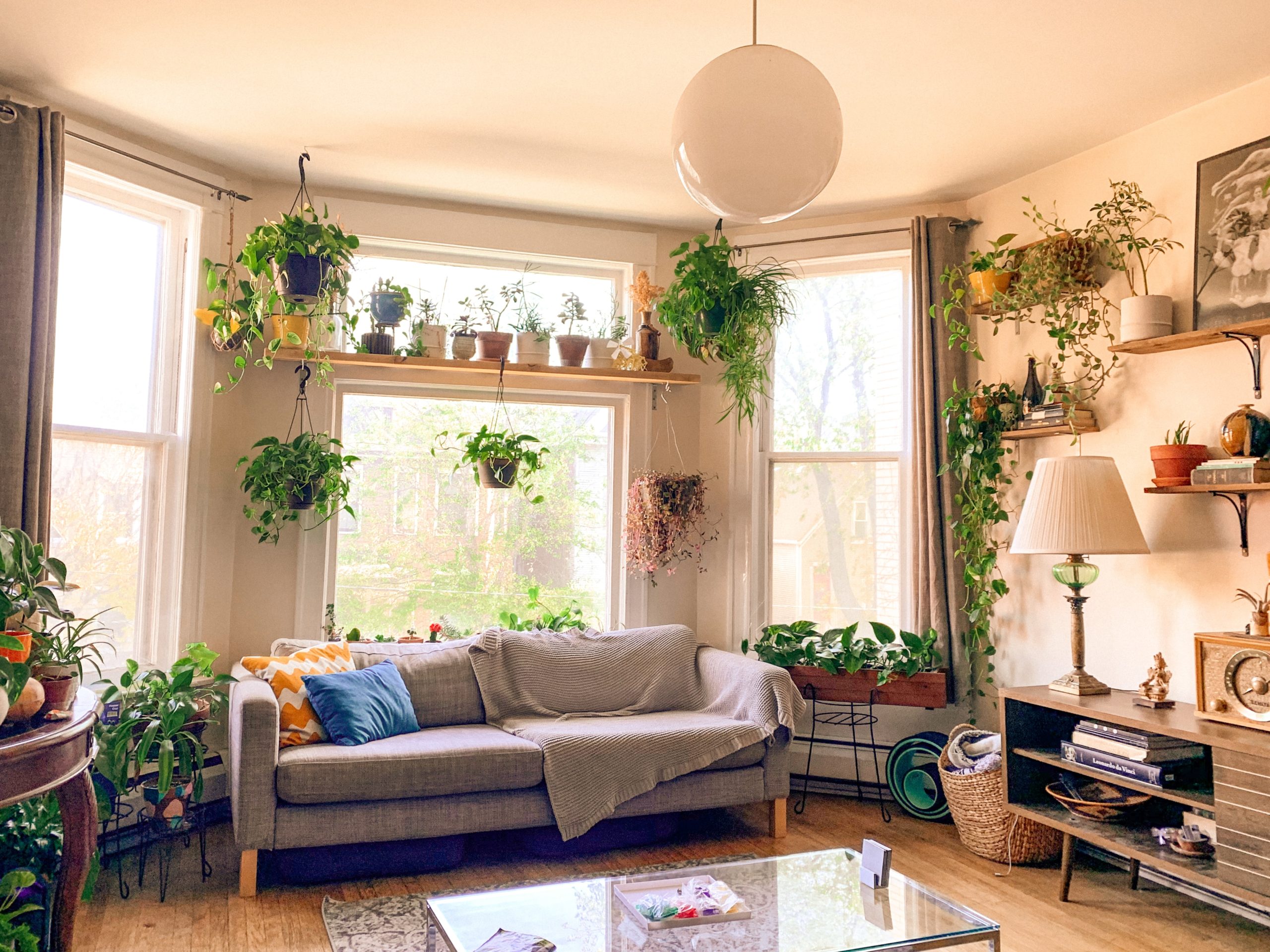 Layer lighting and use more candlelight
Why not try changing up your lighting situation? There's more to it than sticking a lamp in the corner of the room. Try layering various light sources to potentially alter the overall mood of the room, creating something much warmer and more welcoming.
If you can control and soften the lighting of a room, you can completely transform the space at any time. We are aiming for something calm, cool, and collected, so those harsh fluorescent overhead light options should be avoided at all costs.
If you want to create a warm glow, why not try candles or strong lighting? The addition of table lamps to desks and consoles is a great look in dining rooms and hallways. Sometimes living rooms can be a little tight for space, so why not try a floor lamp with a base that can be tucked under your sofa?
Make your walls interesting with wall art
Making a house a home isn't an overnight project; it needs to feel lived in, a place that has stories to tell. If large areas of bare wall space are making your home look like a more sterile environment closer to looking like an office or waiting room, we have some cover ideas for those walls. So what is the best thing to do? Hanging artwork, and lots of it. We suggest curating a collection of prints and art pieces that can help pull a room together.
Any artwork that you choose needs to be properly sized and should also be hung in the correct position. Try to mix up a selection of small and large pieces that vary in style. Having a range of alternative-sized frames will create the more lived-in feeling you are aiming for.
Add a throw
Cushions and throws are one of the best ways to create that homely feel in any property. Hanging chunky curtains and draping soft blankets are quick ways to elevate a simple space. Why not try it in your own home!
As with picture frames, it works well using a range of different-sized pillows layered across your sofa. Try to ensure they vary in texture or patterns to complement one another. When paired with a cozy throw, there will be nothing more inviting to curl up and relax in the room. Throws are a great way to hide a piece of furniture that otherwise is an unsightly piece in your home.
Play more music
If these tips and tricks don't help change the feeling of your home and you can't help but think something is missing, you should get a solid sound system. Music has the power to change people's emotions completely, so having the right playlist can create an association of calm and good vibes in any room.
It is easy to change the mood of a space with the help of music alone, allowing you to feel more relaxed or cheery. Entertaining can be made easier with this tool. Make playlists that trigger positive emotions and keep them handy for times when you need a mood lift in your home.