Woodworking is one of the most rewarding and satisfying hobbies a person can take on. Whether you're making furniture, building birdhouses, or carving intricate designs into wood, there's something truly special about creating something with your own two hands. 
But getting started in woodworking can be intimidating for those who have never picked up a saw before. With so much to learn and understand, it can be hard to know where to start. 
That's why this guide will try to give beginners all the information they need to feel confident when starting their first woodworking project.
The Equipment 
Firstly, woodworking requires a certain set of tools that novices must familiarize themselves with. Whether you're buying them new or second-hand, some of the most essential pieces are a saw, drill, router, and sander. Other helpful items include clamps for holding your work in place as well as measuring equipment such as a ruler and tape measure.
Additionally, you might need to invest in a workbench or other items to make your workspace safe and comfortable.
Whatever the choice, you should have a designated space for all your tools and make sure it's organized, so you can easily locate the items you need.
The Projects
Next, you should research the type of project you plan to make. Some projects are simple enough for beginners while others might require more advanced techniques such as cutting intricate joints or using power tools. And if you have never researched the different types of wooden joints, you can begin here. However, it's important to start simple and increase in complexity as you gain more experience. 
Furthermore, you'll need to consider what materials are required and the amount of time it will take to complete the project. If you are uncertain of the time it will take, make sure to give yourself a generous estimate so that you don't become overwhelmed or frustrated midway through.
Choosing the Wood
When it comes to selecting a type of wood, there are various qualities and characteristics to consider. Hardwoods such as oak, maple, or walnut will provide durability while softwoods like pine can be easier to work with. However, both types require different techniques when being worked on so make sure you do your research before making any purchases.
For instance, hardwoods might need more sanding and finishing while softwoods can be easier to cut. However, both will need to be sealed or stained when the project is complete.
Additionally, color and grain are also important factors when selecting the wood for your project. Some pieces may contain knots or other imperfections that add character but require extra time to work around.
Finally, be sure to check for any signs of rot before purchasing. This is especially important when buying used wood from a second-hand store or online source.
Safety First 
While woodworking can be incredibly enjoyable, it's important to observe safety guidelines at all times. Start with the basics such as wearing eye and ear protection as well as a dust mask before doing any kind of sawing or drilling.
Furthermore, take the time to mark out your cutting area and make sure you have adequate ventilation to avoid breathing in any toxic particles. If you're working with a power tool, never leave it unattended, and make sure you're aware of any safety features that might be present.
Of course, you have to be aware of the tools you are using and never attempt a task that is beyond your skill level. It's important to practice patience and remain aware at all times when operating equipment.
Finally, always have a first-aid kit nearby in case of any accidents.
The Art of Woodworking 
While woodworking is an enjoyable skill to learn, it's also a craft that requires patience and precision. As you progress through your projects, you'll gain a better understanding of the materials and equipment involved as well as develop new techniques for working with them. You can watch videos, read books and articles, or attend workshops to help you learn the best practices for woodworking.
Most importantly, enjoy the process, and don't be afraid to make mistakes. Every mistake can act as a learning opportunity so embrace them rather than dwell on them. 
Once you have built up your skills and confidence, take on larger projects and push yourself to explore new techniques. Working with wood can be an incredibly rewarding experience, so make sure you enjoy it every step of the way.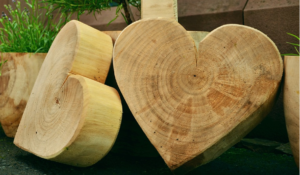 Woodworking can be a very rewarding experience if you're willing to take the time and effort to learn the basics. It is important to understand your skill level and use appropriate safety precautions when working with wood, tools, or power equipment.
Additionally, it is essential that you select quality materials for each project as well as consider color, grain, knots, and other imperfections to make sure you are happy with the finished product.