Ever wanted to completely transform your yard but not sure where to start? Yeah, we know that feeling. It can seem incredibly daunting and there's a good chance that you just don't want to spend all that time working on your yard. There's a lot of stuff you have to buy, lots of things you need to learn, or you might need to give contractors access to your yard for an extended period of time.
But the results are really worth it! Even if you're anxious about letting contractors in every day or getting your hands dirty in the yard, the end results often look fantastic and will completely change how you see your yard.
So in this post, we'll be explaining a few things that will show you how landscaping can be a lot easier and cheaper than you might first think.
Having a plan can make things faster and a little cheaper
So to start things off, you really need to have a plan if you want to do things more cheaply and also get them done faster. The key to landscape design is just having ideas in your head already. Perhaps you can use other people's houses as examples, or maybe you've collected some Pinterest images because you really like those gorgeous gardens and yards. This is an excellent place to start when it comes to putting together a plan, and it's something you should absolutely do if you're serious about the home transformation.
But that's not really a plan per se, so where do you go from here?
The best option is to get in touch with a contractor, preferably some kind of designer that you feel comfortable bouncing ideas off of. This will get you some good ideas to work with, and you'll end up with some blueprints, sketches, or layout designs that you can pass on to contractors. This entire process will greatly simplify things and ensure that the project is finished as quickly and as accurately as possible.
Some plants are easier to maintain than others
If you think landscaping is a lot of work, then you might want to consider some low maintenance plants and flowers. These are the kinds of things you plant when you want to spend less time and effort maintaining your garden.
But that doesn't mean you're going to get an inferior end result. Some flowers look amazing but just don't require as much time and effort to maintain. There are certain plants and even trees that really don't need much help in order to look amazing.
Spending more on your landscaper leads to better results
Hiring a good landscaping service will lead to better results. They've got more experience, they're trained, and they charge more for their services (understandably so!). They won't break any serious landscaping rules, and they'll go through processes to ensure that your yard isn't damaged beyond repair after they're done with their landscaping.
Spend more if you can. It might seem more expensive at first, but it's ultimately cheaper in the long run because you're not wasting money on poor services, and you're getting peace of mind knowing that your landscaper isn't doing anything questionable that could degrade the quality and stability of your yard.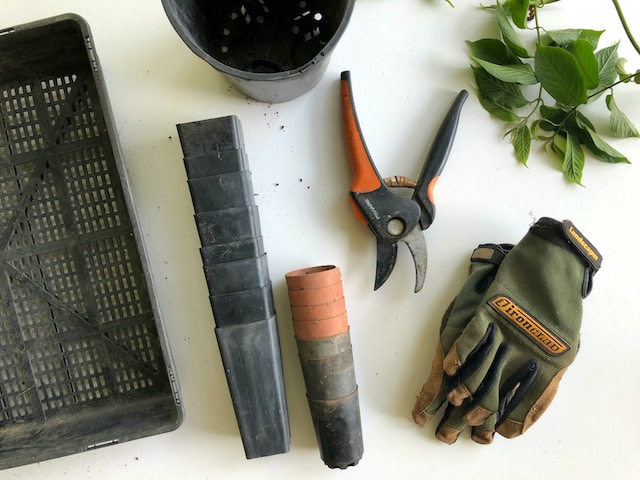 Landscaping can be DIY friendly if you've got the time and resources
But what if you want to do your own landscaping? If you've got some fantastic landscaping ideas and are willing to get your own hands dirty, then landscaping can be surprisingly DIY friendly.
Many of the tools that you need can simply be purchased from Amazon or a hardware store. You can look at guides on the internet or YouTube on how to make certain things. There's even outdoor furniture, plants, and water features that you can buy and install with relative ease.
It's not hard to get into if you have the time and effort to invest, but you shouldn't expect fantastic results after a single day of work. This is a long-term project, so you need to spend some time on it!
The DIY approach can often be cheaper too, if you're willing to put in time
The DIY approach to landscaping often ends up being cheaper in terms of monetary cost, but is more expensive in terms of time–at least initially.
Purchasing the first couple of tools you need to get into DIY landscaping is fairly inexpensive. Those tools will serve you well and are ultimately used in maintaining your yard as well.
Even if you don't want to go full DIY, you can still maintain it yourself
If you like the idea of maintaining your yard and taking care of it, then you can totally do that while also calling in a contractor to help you design and create your yard in the first place. The thought of doing everything from scratch is daunting, but that doesn't prevent you from using your own hands and effort to keep your yard looking amazing.
That's why a lot of people mix the two options. They call in the experts to design and create their ideal yard with all of the landscaping goodies that they love. Once it's created, they'll learn how to maintain it themselves with the correct tools and processes.
This way, you can feel like you're actively taking care of your precious yard while avoiding a lot of the heavy lifting involved with designing and creating it in the first place.
Conclusion
There are loads of ways to transform your yard into something you love, and it can be a lot easier and cheaper than you'd first think. If you call the right services and approach it correctly, while adding in a bit of your own hard work to take care of it, you could have a beautiful garden that will last forever–and you'll even pick up the knowledge needed to transform it again in the future when you fancy it.