Every student requires a place to rest, communicate, and have fun. This final escape from our educational concerns is symbolized by a heavenly home of leisure and boundless fun that each house frequently features – yeah, that'd be a student room! So, let's see what the best ways to design a room on a student budget are.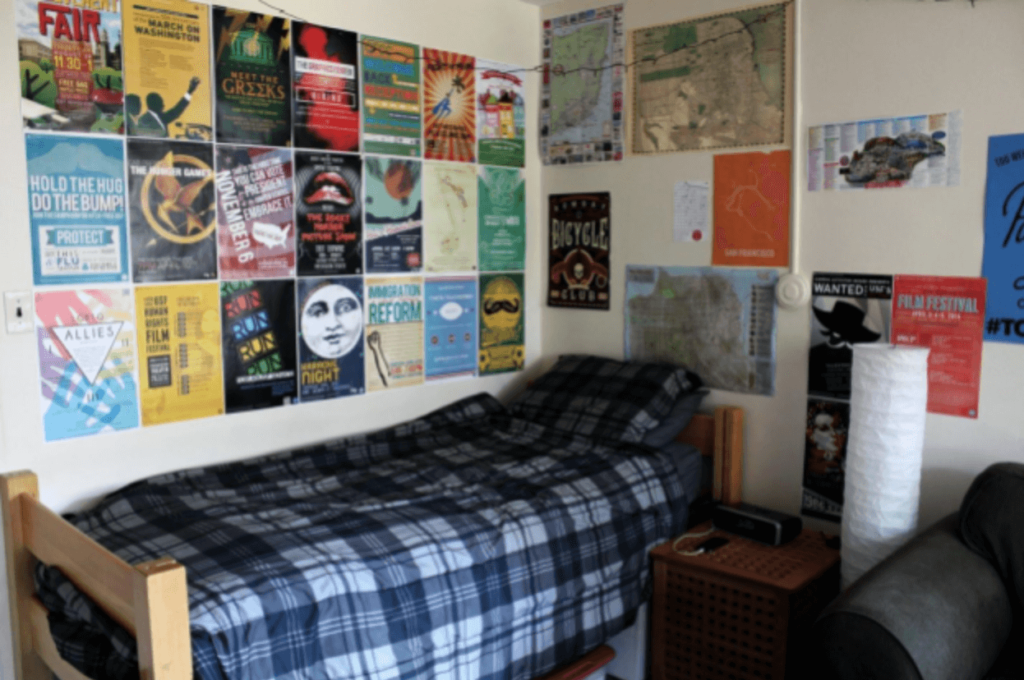 1. Switch your items up 
Remodeling the layout of your room is so inexpensive that it's practically free! Simply by moving your items around, you can offer your area a totally new appearance with a little effort and time. 
Consider dropping some of the unnecessary items when you're moving stuff around. Letting go of old furniture might make you feel more comfortable and relieved. This can be done by changing the position of the bed within the room, for example. So, check out these next tips and let us know what you've learned, will you?
2. Change your sheets
Switching out toss cushions and/or your comforter could be one of the most impactful simple adjustments you can make because the bed is the room's center of attention. Choosing bedding in an entirely different hue than what you presently have might have a massive effect. 
White bedding is versatile, as it can be covered with a warm wool blanket in the wintertime and lighter shabby chic cushions in the summer. Also, don't be scared to experiment with a pattern!
3. Change the lighting 
Lighting is crucial in any area, but it is particularly so in a bedroom where you want to create a welcoming and restful ambience. Turn to your nightstand lighting for a dramatic difference. It could be as easy as changing out your current lamp shades, or it could mean totally replacing your nightstand lamps with gorgeous wall hung lights. Who doesn't enjoy a good book in bed?
4. Use another paint color
When it comes to offering your area a fresh look, paint is an essential and low-cost consideration. A gloomy antiqued mirrored may add sophistication to the decor, and light grey or pastel blue are always good choices for a tranquil and relaxing atmosphere. You may also use painting to spruce up an outdated piece of wood. Consider washing down a worn-out dresser or table and repainting it in a bright, cheerful hue. You'll have a completely new furniture pieces to wake up to!
5. Think about your floor
Adding or altering a rug, like replacing your bedding, can make a dramatic difference and is a fantastic location to experiment with designs. Who wouldn't want warm rugs under their feet when they wake up?  Rugs are an excellent way to tie a room altogether, so don't be hesitant to combine a few to create a cool and relaxed atmosphere.
6. Be inventive with storage
Because the bedroom is a relaxing space, ample storage must be used to keep waste to a minimum. To keep random stuff from stacking up, try closet dividers or nesting bins. Be inventive with storage! And if you don't have enough time to finish your assignments, be inventive with homework. Writing tasks can take a long time so if you don't have enough time to finish your college assignments, you can always reach out to student papers services. For example, at Edubirdie, professionals will take your order right away and deliver it whenever you need it.
7. Candles 
Lighting options that are more traditional but nonetheless noticeable are also available in the contemporary décor culture. Led bulbs may be flashy and showy, but they still have a bit of a way to go before they can match the calming glow of candlelight, which creates a warm and inviting ambience. At the very same time, numerous pots and cups that function as candleholders can add to the magic of your candles.
Adding dried plants, paper roses, and stones to these containers can enhance the hypnotic harmony of your candle magic. If you're looking for unique décor ideas, it's sometimes best to stick to the never-going-out-of-style ideals of what a soul refuge should look like.
8. Vintage items
Old things always give a space an antique feel. Although certain antiques can be rather expensive, you do not have to pay a greater price. Local auctions are held in every city, where residents trade old items from their old houses.
9. Don't forget about the walls
Remember to take care of your walls! Repainting, redecorating, or hanging paintings on your walls may make a big difference in the way your room looks and feels right away. Art should represent your specific hobbies and interests, and it should be exhibited in a distinctive manner. Consider creating a gallery wall that you may add to over time. 
10. Get help from professionals
Designing your bedroom can quickly get costly if you don't know how to arrange it or where to find economical equipment and décor. When you collaborate with a designer on an virtual room sketch, she or he will produce a stunning bedroom design within your budget. It's also worth noting that designers have a wealth of expertise about the best places to find trendy, economical furniture and decorations, so they'll stretch your entire budget.
Wrapping Up
There are numerous décor concepts that rely on the most unusual ideas. The point is to stay original, authentic, and true to what you love. As a college student, I'm sure you'll be doing just fine. Have some fun and good luck!
Author Bio:
Julius Sim is a freelance writer and marketer, working for a popular magazine. He helps students study the art of writing. In his free time, Julius likes to play chess and rock-climb.