It's a good idea to hire a plumber for home improvement tasks since they can do the work quickly, which is crucial when it comes to time-sensitive repairs. Additionally, plumbers are skilled experts who perform this work often and are familiar with the plumbing regulations.
But not every repair requires hiring a plumber. There are things you can and should learn to accomplish on your own. Some plumbing tasks are clearly do-it-yourself and are manageable by the majority of households. 
A basic understanding of plumbing can save you money on service calls and inconveniences associated with problems and breakdowns. So read the ten best tips to do essential plumbing work at home by yourself and reap the benefits!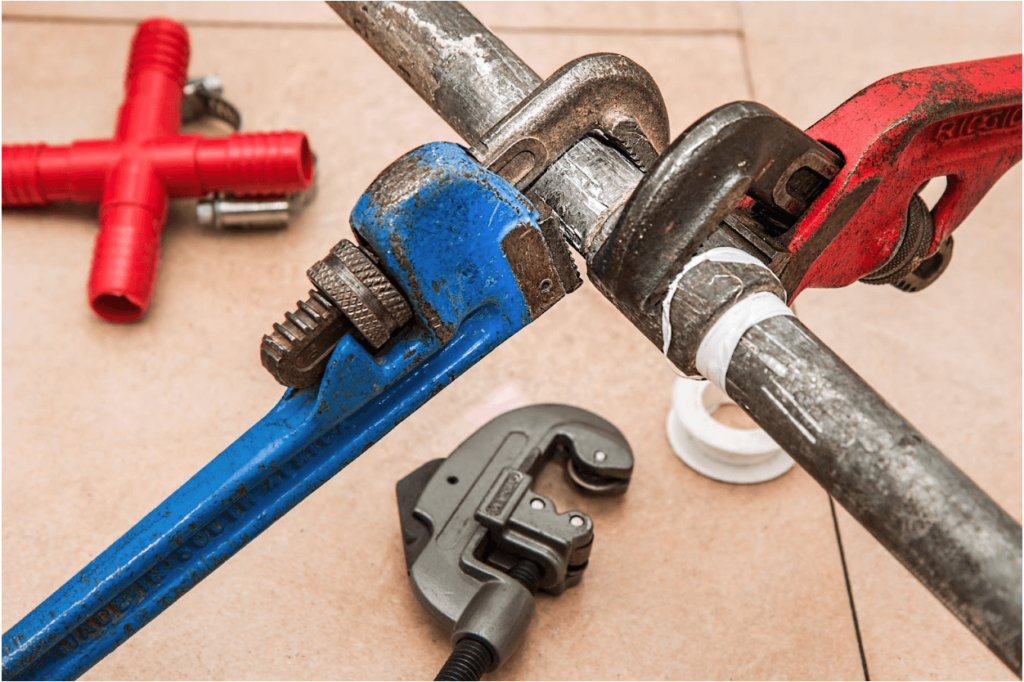 1. Examining the Water Meter 
If you have access to municipal water, there will be a water meter for your home in the vicinity or along the street. Regardless, understanding the location of your water meter and also how to check it might allow you to track usage and reduce costs. 
In case you want to know exactly how you can meter the water and how much you are paying for a gallon of water, then you can simply ask the water company. 
Click on the list of businesses near me to find out the company you are looking for. 
They can help you in identifying the water meter and answering any billing-related inquiries. Check the bill once it comes every month since big increases in usage could mean that there are leaks or that you are using things you do not know about.
2. Testing and Adjusting Water Pressure
The standard for pressure in a home is 80 pounds for every square inch. You can ask the water company to check the pressure for you. 
Alternatively, you may purchase a water-pressure tester from a local home improvement or hardware store. 
When you turn on your outside water faucet, the gauge becomes attached to it and provides you with a measurement of the water pressure.
Everyone who gets their water from the city has a control valve between the main water supply and their home. If you didn't have it, the pressure could destroy every fixture and appliance in your home. To increase or decrease the pressure entering your home, you must locate the valve, test the pressure, and you change it if needed.
The water regulator can be located in or around the residence, next to the main water shutoff valve, or near the water main on the street. 
Although it is most likely to have some sort of screwed-on cover, the pressure can typically be changed by turning a wing nut or bolt inside. 
Again, when you or someone you have hired monitors the pressure, you can move the nut-bolt slowly clockwise to add pressure or counterclockwise to reduce pressure.
3. Checking for Leaks
It can be hard to tell if your house is leaking. You won't often see the signs. Some leaks may happen for a long time before anyone notices. 
In order to be sure about possible leaks, you may check the toilets first and find out if there is a leak in your home. Put some food coloring in the toilet and then let it sit. Inspect the toilet bowl to check the colored water after 15 minutes. Your toilet is in good shape if the bowl is clean. 
Now, you will have to switch off every water-using appliance and refrain from using the sinks, toilets, and other plumbing fixtures. Check your water meter, wait approximately one hour, and then recheck the water meter. In case your water meter has not changed, it indicates that there are no leaks in the home. 
If you see any change in the water meter, there is no doubt a leak is somewhere in your household. To know if there is any leak in your house, you may follow common signs like mold, the sound of rushing water within the walls, deteriorating wallpaper and paint, or some kind of mysterious stains or puddles. 
Even if there are no visible indicators of a leak, you should have a plumber do an immediate leak investigation.
4. Testing Water Quality 
It is always beneficial to be aware of what is in the well or city water. Many individuals take water tests whenever they arrive in a new home, but experts recommend testing well water at least once a year as so much can change because of differences in water supply or treatment, soil movements, and regional agricultural and industrial processes. 
You may get a water-testing tool from a variety of vendors, and in many cases, the local county agency will sell them at a reduced rate. 
Any drinking-water provider is expected to monitor the water quality yearly and investigate its quality, although as a city water user, you may do your own testing if you like.
5. Locating Your Water Main
In case your home spring has some kind of leak, knowing the right place to go and being able to cut off the water supply instead of panicking can save your day. Most often, the main valve would be near the road, and sometimes there is a secondary valve inside or near the house, like in the basement. 
Generally, the water main looks like a wheel or a lever with a bar. If you see a wheel, you need to slowly turn it in a clockwise direction until it stops. If it is a lever, you will have to push it down (or to the right) until it stops.
If you aren't sure if the water is turned off, you may try to run water from a sink to be sure about it. If it doesn't run, you did a good job. It might be a good idea to locate the main valve beforehand and turn it off a few times so that you know how to do it in an emergency. 
6. Adding Pipe Insulation
Insulating pipes with foam is a good way to keep the water warm throughout the supply pipes. By doing this, you can conserve water the next time you draw hot water from a shower, sink, or bathtub. 
Wherever you notice a hot water supply pipe that isn't covered, you should put affordable foam pipe insulation around them to enjoy its advantage.
7. Fixing a Broken Pipe
You might panic when you notice a broken plumbing pipe. But you need to remember that your home has a main valve which you can use to shut off the water supply. 
Once you do that, you can focus your energies on mending the pipe yourself with simple tools and cheap supplies. You don't have to worry about the broken pipe flooding your home. 
8. Replacing a Showerhead
A showerhead might be replaced completely by hand. Hand-rotate the showerhead counterclockwise. 
Then replace the showerhead after applying duct tape to the showerhead discharge pipe and winding it clockwise around the pipe.
9. Replacing a Sink Stopper
If somehow the stopper in the bathroom sink fails or breaks, you may simply substitute the entire thing or individual components. 
Clear the space beneath the sink so that you have space to work. Find the rod-arm bar which is often connected to your sink drain pipe and keeps the stopper in place. 
If you loosen the screw keeping the sink stopper in place, you will be able to remove it for assessment, repair, and even replacement, if necessary.
10. Plunging a Toilet
A plunger or other equipment can unclog a toilet. A sink plunger might not work in the toilet. 
So, you will need a toilet plunger with a taller, rounded hood and longer flange. You can find it in the local market. A plunger utilizes manual suction to dislodge clogs. 
You need to make sure the water in the toilet bowl covers the plunger. If not, you may take water from the bathtub or sink to place the plunger. 
Push the plunger up and down numerous times while keeping it in the toilet bowl. By doing this, the clog may clear, and the toilet might flush. If it doesn't, keep plunging until the toilet flushes.
Final Words
Understanding the plumbing system reasonably well will help you troubleshoot, especially in emergency situations, and can help do simple repairs yourself. It will also let you know when to call a plumber and make informed decisions. 
It is better to call professionals in case you notice any big problems. But, if it is something you can handle, you should try to do it yourself by following some of the tips mentioned above. Best of luck!