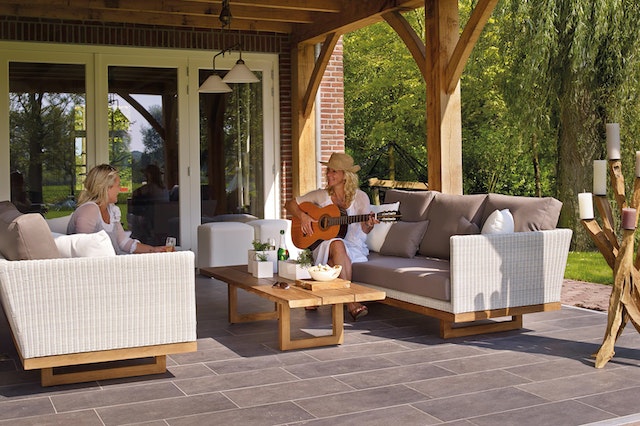 Louisiana offers many compelling reasons to call it home. From the delicious Southern cuisine to the mild, temperate weather, it's no surprise that so many people love living in the state. Why not take full advantage of the mild winters by turning your backyard into a beautiful retreat that you love? Check out this guide with tips to turn your Louisiana backyard into one of your favorite places.
Measure the Space and Map Out Your Plans
Before starting any backyard projects, consider measuring the space and mapping out your plans ahead of time. This ensures you have enough space for the projects you want to complete. It also helps you prioritize the different available projects. For example, you may have to give up on a hot tub if you want a deck large enough for entertaining. A few outdoor features to consider include a built-in kitchen, firepit, water features, or even a live-in residence.
Invest in Water Features
Water features offer many benefits to a backyard space, including reduced noise and calming effects. If you have enough space, you might even build a small pool to cool off in Louisiana's hot summers. A small hot tub may be useful during the cooler winter months. If you're limited on space, a small water fountain can achieve many of the benefits without using up too much valuable space.
Use the Natural Beauty
Building your backyard design around existing flowers and trees can make your backyard renovation a cost-effective project. Take advantage of large trees in your yard to add more privacy and block out neighbor noises. You can also focus on renovating an existing deck or patio to minimize material waste and help control your costs.
Build a Second Residence
Turn your backyard into a serene retreat by adding a log cabin. Portable cabins are perfect for adding living space to your home, whether to use as a quiet getaway or to invite visitors to stay at your home. A solid wood cabin can also be used to collect supplemental income via vacation rentals. If you live near a tourist destination or are located on or near a body of water, you can rent out your backyard cabin to help offset the costs.
Of course, you could also invest in vacant land nearby in one of your favorite Louisiana cities and build a custom cabin. The rustic wood design is made with real log timbers, giving your home away from home a rustic appeal. The design options are also endless. You can opt for a small studio design for a minimal-effort vacation, or you can go with something a little bigger that includes a kitchen and deck. The great thing about portable cabins is that they come already pre-assembled, so you don't have to wait months or years to begin inviting guests.
Grow a Green Thumb
Learning how to garden can help transform your backyard into a beautiful oasis. Starting with plants and flowers native to Louisiana will help you successfully grow a garden. A few native plants in Louisiana include the Louisiana Phlow, the Hybrid Louisiana Iris, the Silverbell Tree, and the Gulf Coast Yucca.
At first, try to focus on perennial plants, which are ones that grow back year after year. You can always fill in your yard with annual plants once you get the hang of it. Of course, keeping up with landscaping and maintaining your lawn will make your backyard feel cozier and more inviting. Stock up on all the necessary outdoor tools, including a chainsaw, weedeater, lawnmower, and trimmer, to ensure you can keep your backyard tidy and clean all year long.
Some homeowners may prefer outsourcing this task to a professional. Hiring a professional lawn care company or landscaper ensures you have a beautiful backyard with minimal effort on your end. This also frees up more time for you to enjoy your backyard space.
Create a Sitting Area
A sitting area is a must for enjoying your backyard. Furnish your outdoor space with large, cozy seating. Make sure you have enough for the whole family plus a few guests. You might also opt for seating for meals, like a large picnic table or outdoor dining room table. With an outdoor cabin, you could also use the built-in deck for outdoor seating. Add a few gliders or hanging hammocks, which make the perfect place for kicking back and relaxing.
You spend a lot of time at home, so you should have a backyard that you love. A few projects can help turn your backyard into a place you want to spend a lot of time. Some households may also find value in building a custom log cabin in their backyard, which allows them to entertain or welcome visitors.