Do you want to enjoy the outdoors in your backyard? One of the best ways to do this is by installing a patio. You can have a customized design, or simply buy one from a store and install it yourself. In addition, there are many benefits to adding outdoor living space such as an increase in home value, better resale options for your property, as well as increased privacy, and more entertainment options. This blog post will be going over seven different tips that will help with any patio renovation project.
Clean your patio area
One of the primary things that you need to do when it comes to renovating your patio area is to clean it. In this way, you can ensure that you do not damage any of your existing landscaping and furniture, or accidentally dig into the concrete. This will also be a good time to remove weeds from the area around your patio as these plants will compete with your new grass patches for water and nutrients.
Grading is important
Before installing anything on top of it, you should make sure that the area where your patio will be is graded properly. If it isn't, then you run the risk of having a water pool around your foundation or seep underneath it and cause damage to either your home's structure or its contents. 
When grading for a patio project, remember to go slow as you do not want any sort of damage to occur. This will also help ensure that any patio enclosures you install will have a smooth surface. Also, keep in mind to inspect the condition of your patio's foundation before doing anything else to avoid any sort of costly repairs down the road.
Replace any broken tiles or cracked pavers with new ones
If you already have a patio installed, but there are broken tiles or cracked pavers, then it's important to make sure that you replace them. This is because the small cracks and holes in your patio can lead to larger issues such as weeds growing up through these openings. In addition, this will also help ensure that any water which pools around your foundation does not come into contact with bare soil underneath the concrete.
Install a drainage system around your patio
Another great way to ensure that you can enjoy the outdoors in your backyard is by installing a proper drainage system. This will help with any issues related to water pooling or seeping underneath your foundation, as well as keep it clean and free of weeds growing through cracks. If there are already plants on your property, then it's important to remove these before digging up your backyard. You can always plant new ones afterward or you can use artificial grass like this.
Add a fire pit
When you have a fire pit, you will have a great place to enjoy the outdoors in the winter and summer months. You can enjoy s'mores or roast marshmallows in the summer, while you use it to keep warm during the winter months. If you do not already have a fireplace inside your home, then this is another great way to be able to increase its resale value when that time comes.
Create plenty of seating space
Another thing you want to make sure that you have when it comes to patio renovation is plenty of seating space. This will help ensure that everyone has a great place to sit down and enjoy the outdoors, rather than having one or two chairs on your patio which are only used every once in a while. Ideally, there should be at least four different places where people can sit down and enjoy the outdoors.
Increase your home's privacy
If you want to increase your home's privacy when it comes to patio renovation, then there are a few things that you can do in this regard. One of these is by installing fencing or landscaping on one side of your property which will help block views and limit foot traffic to the other side. Another way to accomplish this would be by planting trees around your home or even just using artificial plants. This will help ensure that you can enjoy the outdoors without anyone peering into your patio area.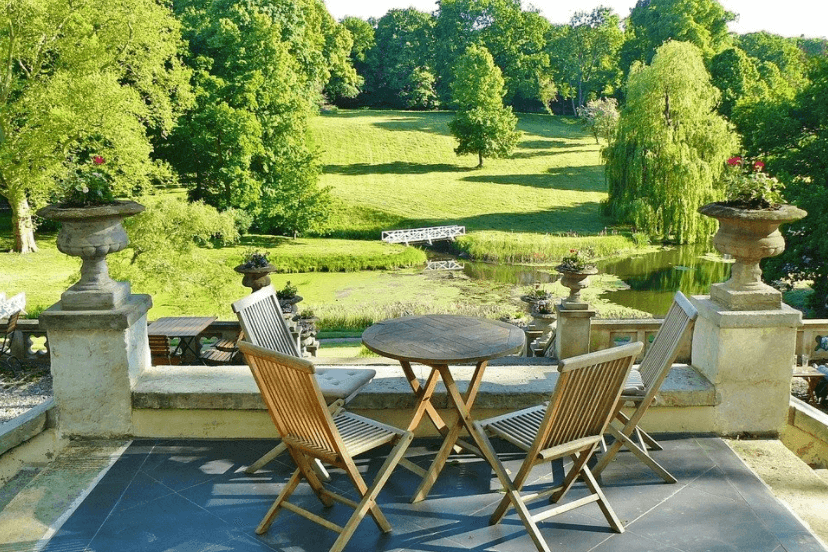 Now that the weather is nice, it's time to start thinking about how you can make your patio and outdoor space more inviting and enjoyable for this season. The seven ideas listed above should get you started on a plan to improve your patio area so it becomes an extension of your home's interior design. More often than not, the outside of your home is an area that many people never think about until it starts looking shabby. But now you know how to make the most out of your patio and outdoor space, so go ahead and start taking care of these tasks this weekend.