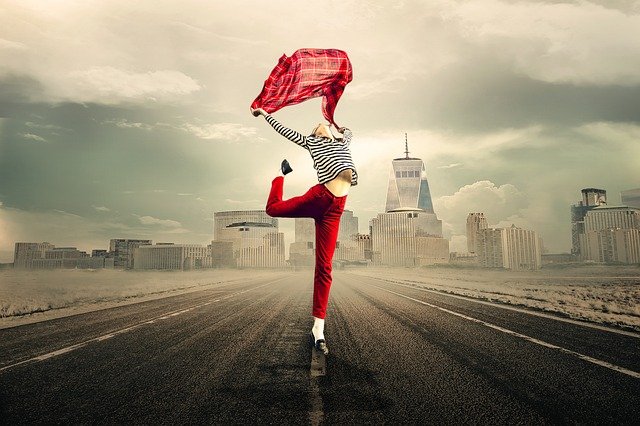 Some might say that money is the only thing in life worth chasing, but that's not what some others will agree with. Money comes and goes; no matter how much one has, it seems like it's never enough. The chase for wealth never stops making many forget to live their lives.
The truly important thing in life is enjoying it as much as possible. Billions across the globe can not enjoy a minute in their lives due to low wages and long working hours, but the western world is different, and spending more time working and stressing instead of finding ways to enjoy life is wrong.
Finding What You Love is Essential
Everyone loves different things. We all enjoy various ways to make ourselves happy, but some are not truly aware of what these things are. People spend their entire lives searching for those little things that make them happy and enjoyable.
It may be physical activity, sport, games, socializing, particular drinks or foods, or something else. There's no question that thousands of different things are available to search through and look for what we enjoy doing.
If you still haven't found what you love, keep searching and never rest. Even if you realize what it is at the age of 80, you still may have 10-20 full years of doing what you love. It's a true shame and pity to die without even realizing it.
Learn to be Happy with Less
In a world of modern technology and accessibility to any of the world's goods, it's hard to stop wondering for more once you take that path. When you get a new car, there's always another one on the market that is better, faster, and stronger. Every item you buy has its more expensive version, and aiming to get them will put you in an endless loop of spending money.
Instead of focusing on always getting new things and spending money, you should learn to feel happy with less. Realizing what makes you happy means focusing only on that and avoiding competing with the world.
Build Your Personal Space
One of the human rights acknowledged by the United Nations in 1948 is the right to privacy. Everyone has the right to feel comfortable in their own home and enjoy their own thoughts. That means building your personal space is more than valuable for everyone.
Still, focusing on developing a house that looks like Buckingham Palace will make you spend all your fortune and life savings on this project, and you'll never get even close to it. Unless you're the owner of Amazon, chances are you'll only lose yourself in the attempts.
Instead of chasing waterfalls, you should think about what will make you satisfied while being home. Is it a big-screen TV to watch movies on or modern furniture that looks spectacular? Many people opt for unique Australian designer furniture  because they enjoy seeing world-class pieces.
Surround yourself with great people
Still, life is not the only thing to mind. Technology, furniture, houses, and cars are far from the most important things in life, but they are necessary for creating the image of happiness; there's no doubt about it.
It's crucial to focus on the people around you. Your family, spouse, and friends are what are the most valuable. No item bought or sold will ever be enough to replace the people you love. Build your relations and be there for these people. A good talk and time spent laughing and partying can't be replaced with anything else.
Keep yourself healthy
Holding on to a healthy diet, regularly exercising, and staying in shape seriously increase the chance to feel good and enjoy life. It is scientifically proven that people who are not taking care of themselves feel worse than those who do.
In other words, it is best to start your day with a run around the block, then eat something healthy, and drink a lot of water during the day. Avoiding stress is also something to mind because stress significantly increases the chance of diseases and untreatable conditions like cancer.
Eat well, exercise regularly, and laugh. Don't accept working for people and companies who are making you miserable. Constantly learn and upgrade yourself to have the chance and pick yourself what you'll do in life
Conclusion
Focusing on the little things in life is what everyone should do today. Avoid spending a fortune on cars, houses, and expensive items. These things will always drain your budget without you getting the actual value from owning them.
Focus on the little things, like the people in your life, creating an enjoyable home, and constantly upgrading yourself in the areas you love. Learn to be happy with what you have. That's the ticket to living the perfect life.