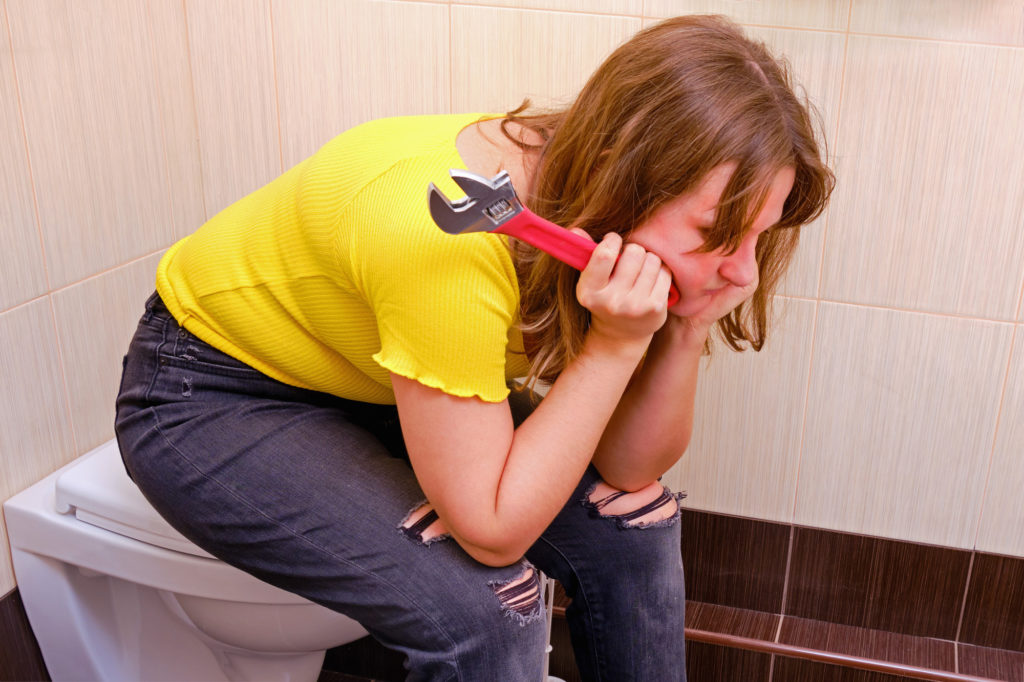 In an age of DIY tutorials and quick-fix solutions readily available online, the temptation to tackle home repairs on your own has never been greater. However, while certain projects in Kelowna might be safely managed with some research and the right tools, others – especially plumbing – come with risks that shouldn't be underestimated.
Delving into plumbing without adequate knowledge can lead to disastrous consequences, both for the home and its inhabitants. So, how can you differentiate between a doable DIY project, and one best left to the experts?
This article explores the hidden dangers of DIY plumbing and the signs that indicate when to leave it to a professional plumber in Kelowna.
Identifying The Unforeseen Risks In Plumbing DIY
Plumbing appears straightforward to many homeowners: a network of pipes, water flow, and a few joints. Yet, beneath this surface lies a system of intricate components working harmoniously. Misunderstanding just one element can lead to significant issues, emphasizing the real risks homeowners face when embarking on a plumbing endeavor without professional guidance. In these scenarios, seeking help from specialists, such as the plumbers Kelowna residents trust, becomes essential.
While DIY plumbing projects can be tempting, especially for minor repairs, it's important to be aware of the hidden dangers involved. Here are some of the most common risks:
Flooding: One of the biggest dangers of DIY plumbing is the potential for leaks and flooding. If you don't properly turn off the water supply before starting a project or make a mistake during the repair, you could end up with a major mess on your hands.
Water damage: Even a small leak can cause significant water damage to your home over time. If a leak goes unnoticed, it could persist for days or weeks, leading to mold growth and other problems. In this case, working with a Kelowna plumber is highly advisable.
Health hazards: Plumbing systems can be a haven for harmful bacteria and other pollutants. If you're not careful, you could expose yourself to these hazards while working on your plumbing. For instance, exposure to harmful contaminants and toxic chemicals can cause various illnesses, including diarrhea, fever, vomiting, and respiratory problems.
Gas leaks and hazards: Some plumbing projects involve gas lines, especially when dealing with water heaters. Mishandling gas connections is dangerous, as it can result in gas leaks. Inhaling these gases is harmful and increases the risk of explosions.
Inaccurate tool use: Specialized tools are often required in plumbing. Using the wrong or even the right tool incorrectly can cause injury or further damage to your plumbing system. Moreover, buying these tools can be more expensive than hiring a professional for a one-time job.
Building code violations: Local building codes often have specific requirements for plumbing work. If you don't follow these codes, you could commit violations that could lead to fines or other problems.
If you decide to take on a DIY plumbing project, do your research carefully and follow all safety precautions.
Knowing When To Call The Professionals
While it's empowering to handle minor home repairs independently, it's equally crucial to recognize when a situation is beyond personal expertise. Tackling complex plumbing issues in Kelowna without the necessary know-how can exacerbate problems, as mentioned above, often resulting in more expensive and extensive repairs down the road.
Here are some scenarios and signs that indicate it's time to call in the professionals.
Major Installations
Installations like bathtubs, sinks, water heaters, or whole-house water filtration systems are multifaceted tasks. They often require an understanding of both the plumbing system and the structural layout of the home. For instance, a new bathtub installation not only involves ensuring correct drainage but also positioning the tub in a way that doesn't affect the home's foundation or floor joists.
Similarly, a water heater installation demands knowledge about gas or electrical connections and safety precautions. A mistake in either could lead to inefficiencies, damage, or even potential health hazards.
Recurrent Clogs Or Slow Drains
While many homeowners might tackle a simple clog with a plunger or over-the-counter drain cleaner, consistent or recurring blockages are a sign of deeper problems. It might indicate issues like a build-up of grease or hair or even more serious concerns like tree roots infiltrating sewer lines. Professionals have specialized tools, such as camera inspections, to pinpoint the exact location and nature of the blockage, ensuring a more effective and long-lasting solution.
Noticeable Water Pressure Drop
A home's water pressure is generally steady, with minor fluctuations. If there's a sudden or significant drop in pressure across multiple fixtures, it could suggest a major issue with the main water line. This could be due to leaks, breaches, or even a municipal water supply issue. Diagnosing such problems requires expertise and specialized equipment, making it a task best left to plumbing professionals.
Suspicion Of Leaks Behind Walls
Signs of moisture, mold, or discoloration on walls often indicate a hidden leak. Addressing such leaks isn't just about fixing the pipe but also involves carefully opening and then repairing the affected wall. Professionals can detect the source of the leak with minimal disruption, ensuring that the issue is resolved efficiently without causing extensive damage to the home's structure.
Conclusion 
Plumbing is intricate, with each component playing a pivotal role in the entire system's functionality. While DIY solutions are tempting and sometimes feasible, the hidden dangers of DIY plumbing in Kelowna are real. When faced with uncertainty, seeking the expertise of professionals ensures the safety of both the home and its residents. By keeping this information in mind, homeowners will understand the importance of caution and knowing when to trust professionals. Before reaching for that wrench, homeowners should carefully evaluate the complexity of the task and weigh the potential risks against perceived savings.