Whether your bathroom is new or old, a leaky shower can quickly become a major issue if it's not addressed properly. Not only does this wasted water increase your utility bill, but you may also be faced with costly repairs and extensive damage to your walls and floors. To ensure that you stay on top of any potential issues before they worsen, learning how to detect and repair a leaky shower is an essential home maintenance skill for every homeowner. In this blog post, we'll provide guidance on the steps to take when addressing this common problem, from identifying signs of trouble all the way to making necessary repairs. Read on to make sure your bathroom stays safe and efficient no matter its age!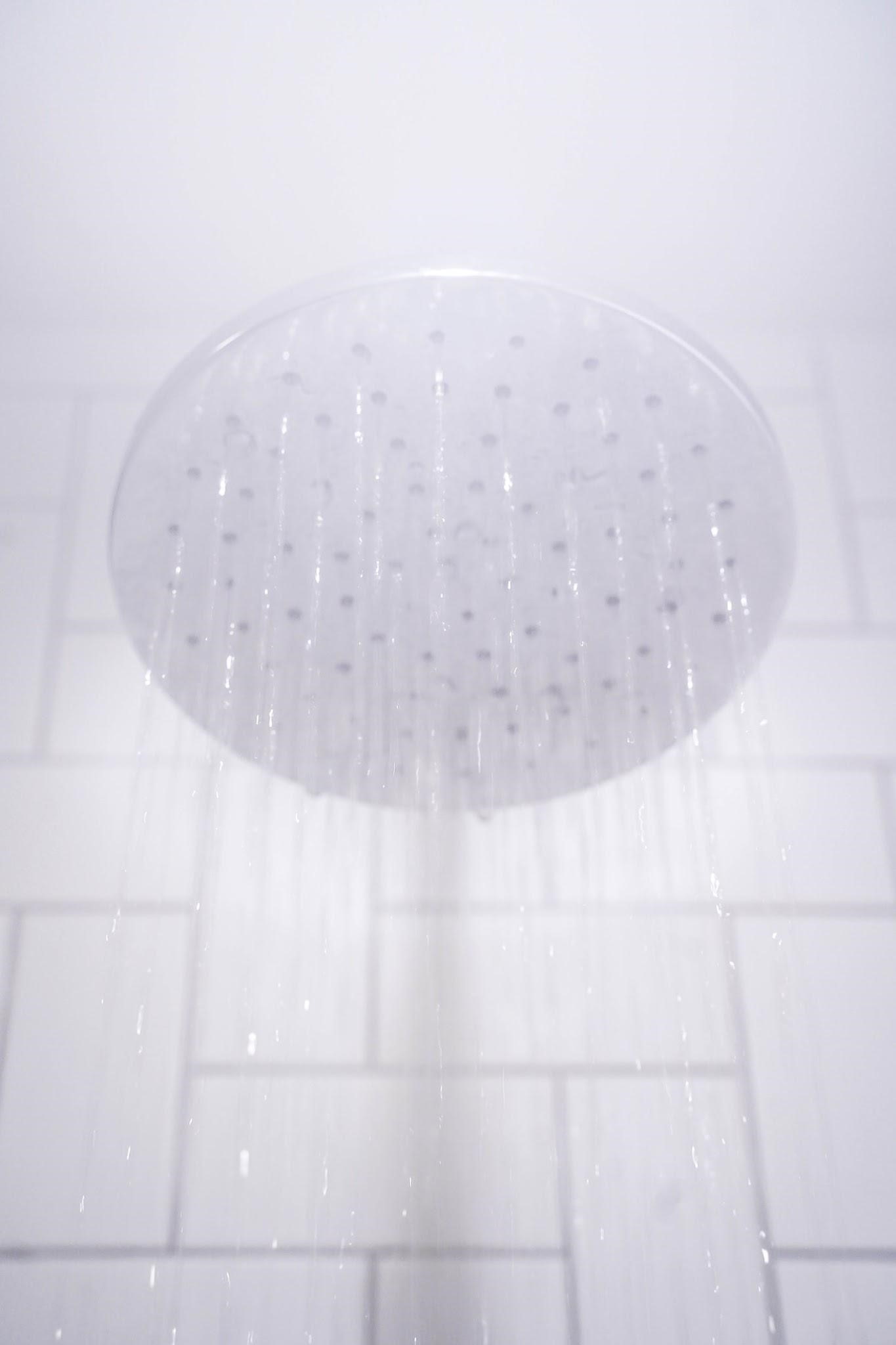 Identify the source of the leak
The first step in detecting a leaky shower is to identify the source of the leak. This can be done by checking for cracks or gaps in the shower floor and walls, as well as inspecting the faucet for any leaks. If you have a tiled shower, pay close attention to the grout lines and look for any signs of water seeping through. Additionally, check the caulking around the edges of the shower and make sure it is intact and free from any gaps or holes. If you have a shower door, inspect the seals to ensure they are fitted tightly and not allowing any water to escape. It's important to thoroughly examine all areas of your shower for potential sources of leaks in order to accurately diagnose and address the issue.
If there are cracks, use a sealant to repair them and prevent further water damage
If you do come across cracks in the shower floor or walls, it's important to address them promptly. One solution is to use a sealant specifically designed for shower sealing and apply it to the affected areas. This will not only repair the cracks but also prevent further water damage and potential leaks in the future. Be sure to follow the instructions on the sealant carefully and allow ample time for it to dry before using your shower again. It's also a good idea to regularly check for any new cracks or gaps and quickly repair them as needed to keep your shower in good condition. Furthermore, make sure to use a high-quality sealant for long-lasting results and consult a professional if you are unsure about the best product or method for repairing the cracks. Prevention is always better than having to deal with extensive repairs later on.
Test your fix by running water through the shower for several minutes
Once you have addressed any visible cracks or gaps, it's important to test your fix by running water through the shower for several minutes. This will allow you to see if there are any new leaks or if the previous ones have been successfully repaired. If you notice any new leaks, make sure to address them immediately before they worsen and cause more damage. It's also a good idea to periodically check for leaks even after making the initial repairs, as they can sometimes develop over time. By regularly testing your shower and keeping an eye out for any potential issues, you can catch and fix leaks before they become a major problem.
Replace old, worn-out caulking around the shower edges
Old and worn-out caulking can also be a source of leaks. Over time, caulk can shrink, crack, or become discolored, all of which can allow water to seep through and cause damage. To prevent this from happening, it's important to regularly inspect the caulking around your shower edges and replace it when necessary. This is a relatively simple process that can be done with a caulk gun and some fresh caulking. Be sure to thoroughly clean the area before applying the new caulk, and take your time to ensure a smooth and even application. Once the new caulk has dried, test for any leaks and make any additional repairs as needed.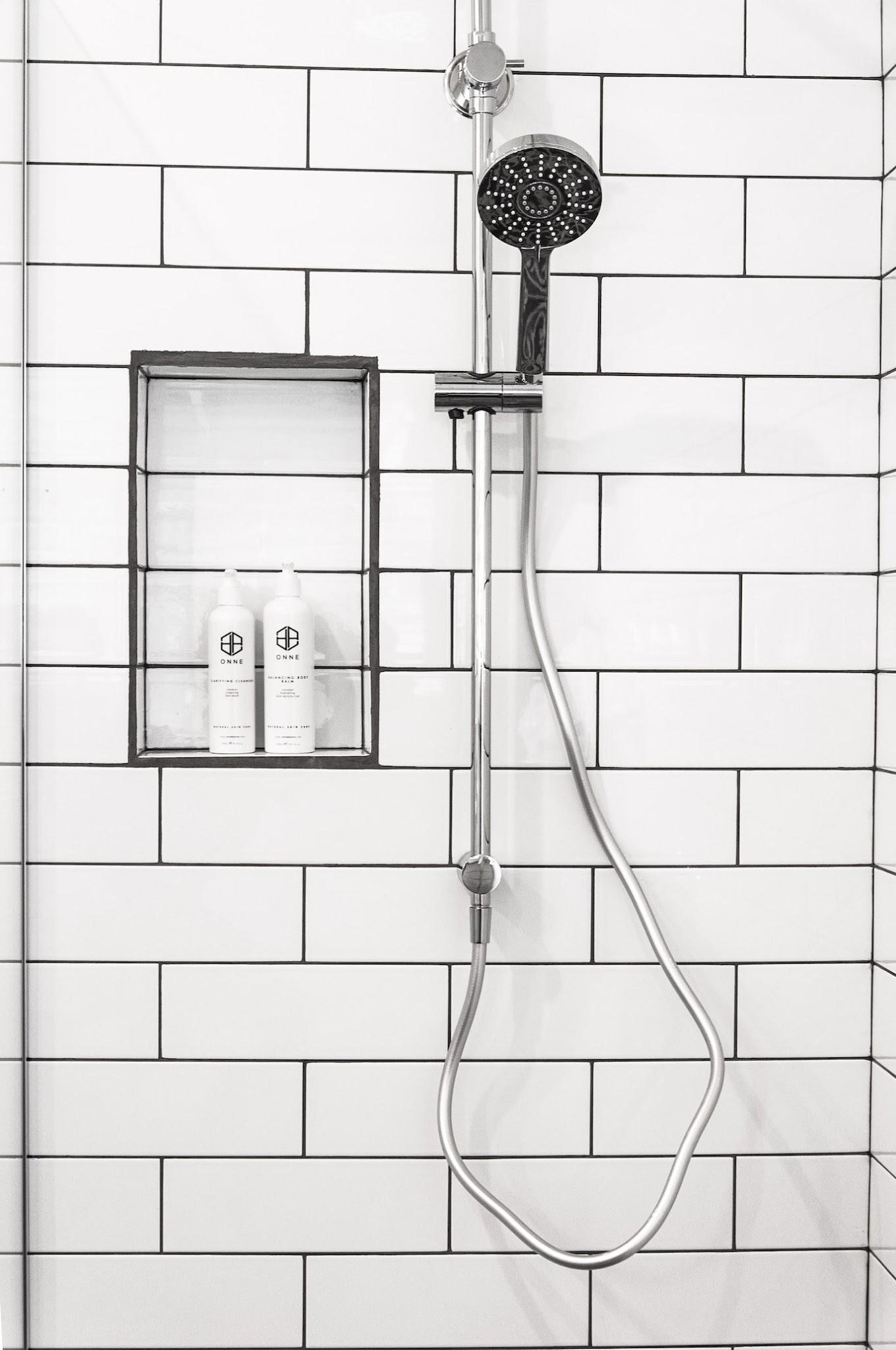 Install new shower heads with high-pressure settings
To reduce water consumption in your shower, consider installing a new showerhead that offers high-pressure settings. Old and worn-out shower heads can often have low pressure, causing you to use more water than necessary for an effective shower. By replacing it with a newer model that has higher pressure settings, you can reduce the amount of water used while maintaining a strong and enjoyable shower experience. Many modern shower heads also come with additional features such as adjustable spray patterns and water-saving settings, making them even more efficient and environmentally friendly. Consider consulting a professional or doing some research to find the best showerhead for your needs and budget.
Consider adding an energy-efficient flow control valve
Installing an energy-efficient flow control valve in your shower can help save water and reduce your utility bill. This device works by limiting the amount of hot water that flows through the showerhead, allowing you to use less hot water without sacrificing comfort. This not only reduces water usage but also decreases the amount of energy needed to heat the water, resulting in additional savings on your utility bill. Flow control valves are relatively easy to install and can be a cost-effective addition to your shower. They also come with temperature controls, allowing you to set the desired water temperature without having to constantly adjust the faucet, providing a convenient and energy-efficient shower experience. Consider adding a flow control valve to your shower for long-term savings on both water and energy consumption.
Taking the time to regularly inspect and maintain your shower is key to preventing leaks and ensuring its longevity. By following these steps, you can quickly identify and address any potential issues before they become major problems. Whether it's repairing cracks, replacing caulking, or installing energy-efficient devices, there are various ways to keep your shower safe and efficient. Remember to consult a professional if you are uncertain about how to properly address any leaks or make maintenance upgrades. By incorporating these practices, you can ensure years of worry-free and delightful shower experiences.