Celebrate the summer with some of these amazing summer crafts for kids! All the ideas are adaptable for all ages of kids, and most are quick and easy to make.
1. Paper Bowl Jellyfish Craft
This colorful jellyfish craft for kids is super easy and doesn't require any painting. It's a perfect mess-free summer craft for kids or ocean-themed kids crafts.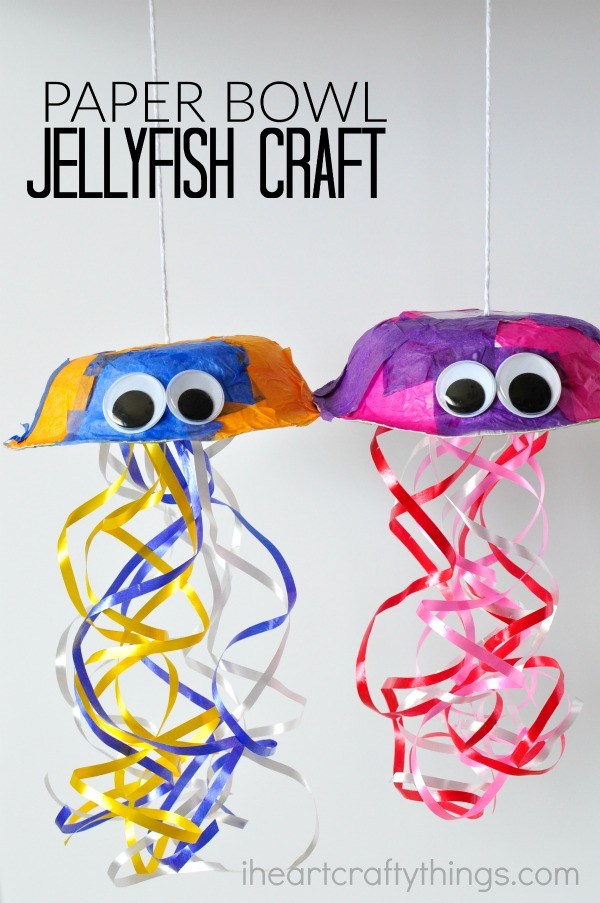 2. DIY No Sew Tiny House Necklace
Entertain your kids with this adorable house necklace. It can hold their crayons, so they are always ready to create something new.
via coatsandclarksewingsecrets.com
3. DIY Fruit Fans
Entertain your kids while keeping them cool.
4. Popsicle Sticks Monster
After your kids are done creating their monsters you can hang these up or glue some magnets on the back and put them on your fridge.
5. Painted Twig Bouquet
You and your kid can make that bright and lovely room décor with just a paint and a twig.
6. Egg Carton Ladybugs
This is a fantastic DIY craft for kids.You can also teach them recycling.
7. Paper Plate Turtle
Your little ones will love making this fun, summer pet.
8. Colorful Button Snail Craft For Kids
Think snails are slimy? This button snail craft from is a great use of recycled CDs and colorful buttons.
9. Quick 'n Easy Giant Paper Pinwheels
Create a fun summer craft with your kids. Check this easy quick & easy giant paper pinwheels.
10. Folded Paper Bracelets
Make a cool folded paper bracelet for your kid's artwork!
via picklebums.com
11. Paper Plate Fish Craft
Paper Plate Fish Craft Inspired by The Rainbow Fish: a perfect read and craft book activity for kids.
12. Paper Chain Snake
This Paper Chain Snake is a fun craft for any snake fan to make. You can also use this silly animal craft as a countdown to your next trip to the zoo.
via raisinglittlesuperheroes.com
13. Popsicle Stick Tent
This Popsicle Stick Tent Kid Craft idea is absolutely perfect for summer boredom busters and family camping adventures! It's simple for all ages.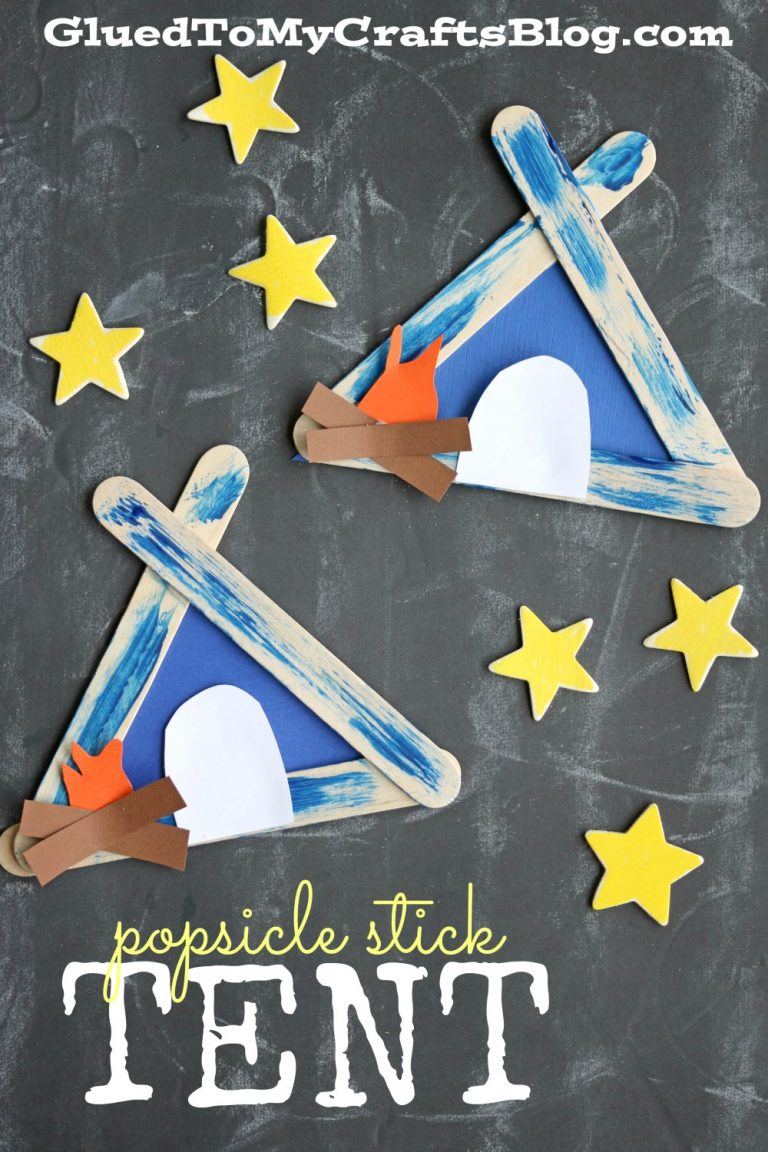 14. Caterpillar Craft
Make this pom pom caterpillar craft with your kids and have fun.
via we-made-that.com
15. Marshmallow Shooters
DIY Marshmallow Shooters! Such a fun craft for kids to make and play with!
via www.coffeecupsandcrayons.com
16. Paper Plate Mouse
Transform ordinary paper plates into cute kids crafts.
17. Yarn Monsters
How cute are these monsters made from wool? This perfect kids craft for any monster loving children.
via zingzingtree.com
18. Egg Carton Flowers
Make these colorful egg carton flowers.
19. Mini Mason Jar Aquariums
DIY Mini Mason Jar Aquariums are perfect for ocean themed parties. Such a fun craft for kids too!