Bed is  the focal point of our bedroom! What's the best way to show off that focal point?
Create a DIY headboard and at the same time give extra personality to the bedroom. Tailor it to your bedroom theme or create a storage headboard to give you more extra space!
1. Rustic Pallet Headboard
You can use free pallets to create a beautiful rustic looking headboard.
2. DIY Book Headboard
Ere a bookworm? This is the perfect headboard.
Not only is it really easy and cheap, it's great for those who just love books and anyone who may have a few lying around the house. Choose your books and nail them to plywood.
Measure your mattress height and select the spots where your books will open but aside from that, there's very little work involved.
3. Blooming Headboard
What better way to relax than under flowers? You just need a few suppliers to make this beautiful blooming headboard in just a couple of hours.
All you need is a morocco styled headboard and some paper flowers. You also need artist tape and floral wire to hold the flowers in place.
4. DIY Rustic Headboards
Get inspired with more headboards from old doors. Even if you have no intention of building a headboard.
Soak up the amazing romantic feel, the inspiring photos, and then when you are done drooling over her every room, come back here, and get some more DIY headboard inspiration!
5. DIY Vintage Shutter Head Board
Create a fun and rustic headboard! This idea will bring a pop of unique color to your cozy bedroom.
6. DIY Platform Bed and Salvaged Door Headboard
Learn how to build a platform bed and salvaged door headboard. The more modern bed works perfectly with the vintage doors!
7. Shipping-Pallet Headboard
Implement this headboard and transform your bedroom into a beautiful space that you love.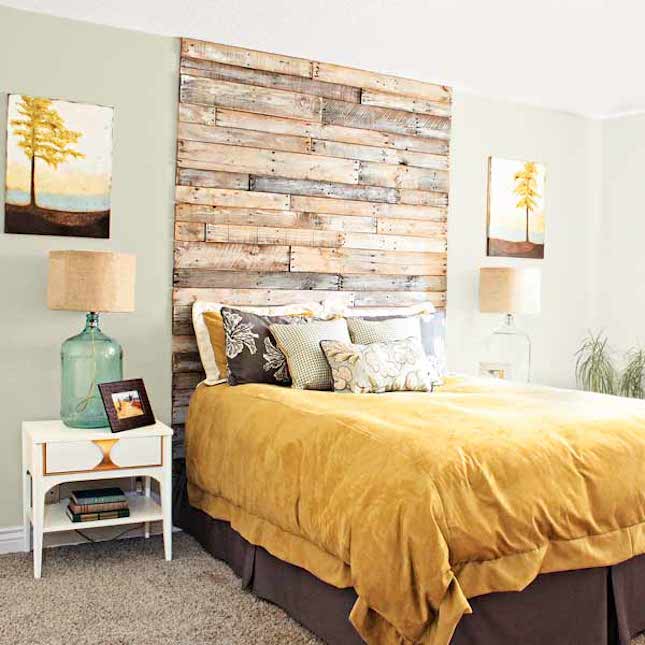 8. Vintage Mexican Headboard
Things are not always as they seem. This Navajo rug? It's actually a wall hanging… but you can transform it to a headboard.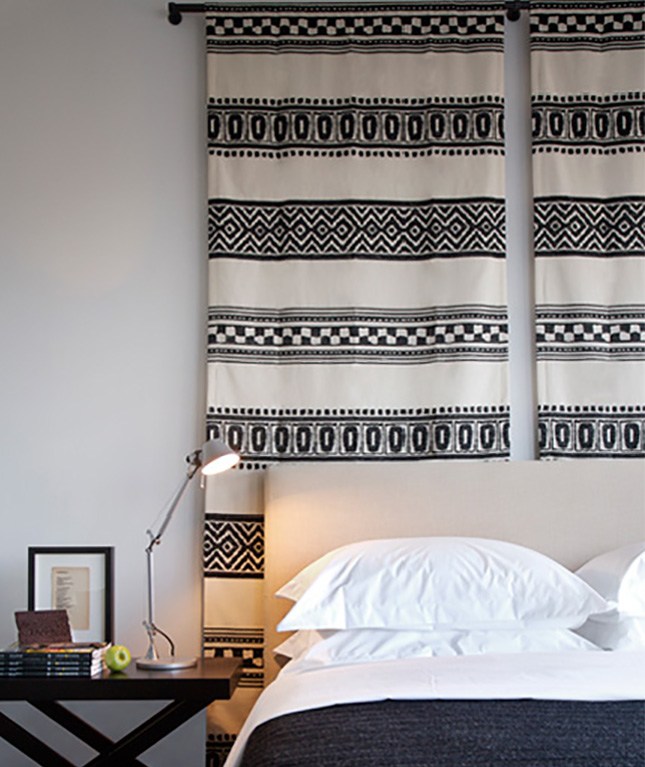 9. Diamond Tufted Headboard
This DIY tufted headboard is just amazing.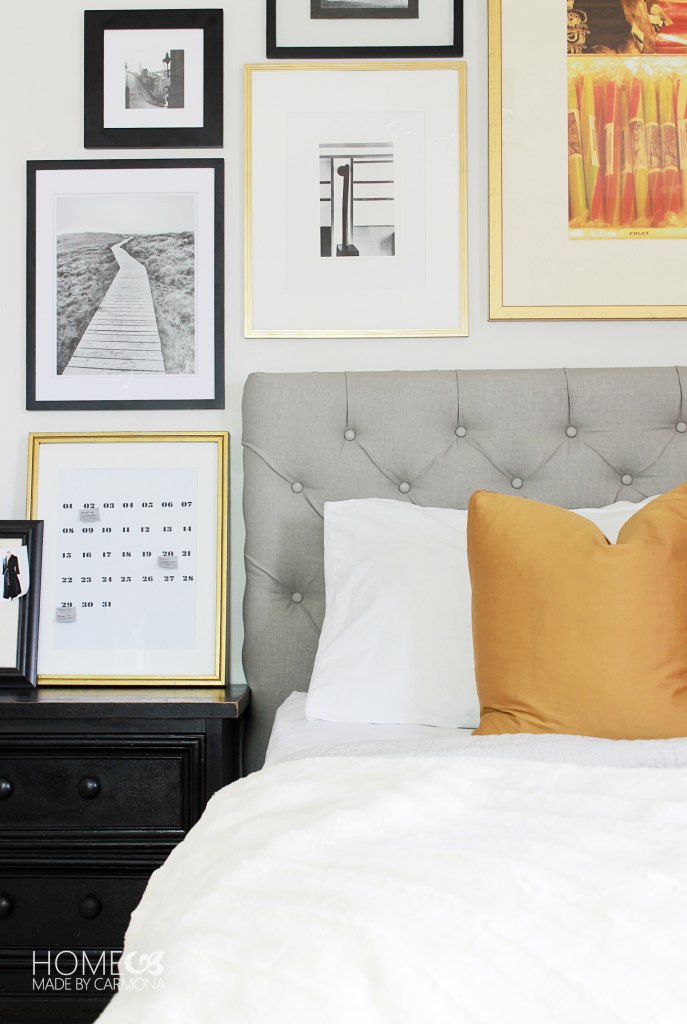 10. Plywood Headboard
A plywood headboard with built in shelf.
11. DIY Wood Fabric Headboard
​Get the look of rustic wood without any of the messy, heavy wood part.
This is just a wood grain fabric and some craft board but it makes the room look ultra sophisticated.
12. Chalkboard Headboard
Chalkboard headboards are very easy to personalize. Through chalkboard paint you can transform any item into your future headboard.
You can paint an old door with chalkboard paint and make something really special.
13. DIY Salvaged Barnwood Headboard
There is so many things you can do with someone's old barn. Once you have the wood, you just place the pieces where you want them, cut and then stain if you want.
You can also just leave it plain to have a beautiful rustic headboard.
14. Canopy Headboard
There is a great way to make your room look elegant and sophisticated. Create this amazing canopy headboard. You can just DIY it without spending too much.
Use fabric to span the width of your bed plus the height from your bed to the ceiling and a little extra. Then use adjustable curtain rods, curtain hardware and then screws to attach it all to the wall.
This is such an easy headboard and one that will make your bedroom beautiful.
15. Converted Shelf Headboard
This easy DIY converted shelf headboard would make a wonderful addition to your bedroom.
16. DIY Wooden Headboard
This is an indulging DIY headboard design idea that will something special to your bedroom.
17. DIY Project – Reinvent Your Headboard
If you want to add a touch of uniqueness to your kids bedroom, then you should certainly pay attention to this DIY project – you might be surprised!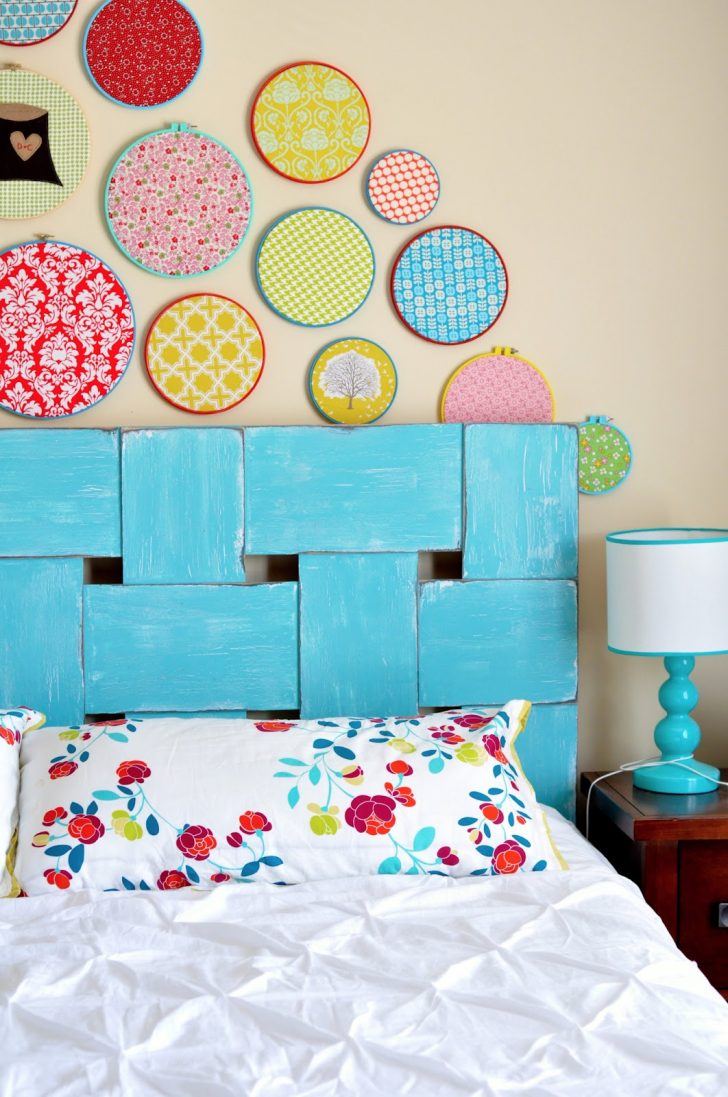 Do you like these DIY headboard ideas? Check 36 Easy DIY Bed Frame Projects to Upgrade Your Bedroom