One of the top trends right now when it comes to your home, your decor and life in general is to embrace the concept of minimalism. As we find ourselves more often based in cities or areas where space comes at a premium, downsizing and decluttering have become essential skills. Embracing a cozier, clutter-free home not only serves to simplify your life but can also bring a sense of calm and organization to an otherwise chaotic existence. Let's explore some effective strategies for downsizing and decluttering and making the most of your limited space without sacrificing your comfort and style.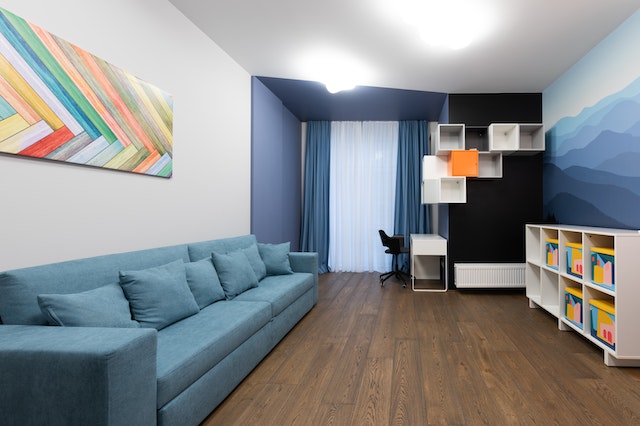 Consider a Self-Storage Unit
The first step on the downsizing journey should be to consider a self-storage unit. It's an excellent option for items you're not quite ready to part with yet or just don't use very often but take up space around your home or office. Things likes seasonal decor, sentimental belongings, or even extra furniture can find a temporary space in a storage unit. Once you've moved these sorts of things out of your space, you'll already have made an impact into the goal of decluttering, and you won't have had to get rid of a thing.
Keep, Donate, or Discard
The next step gets more real, because now you must start to make decisions about what you want to keep and what you want to discard. The best way to start this is to start to categorize things – and be ruthless when you do. If an item no longer serves a purpose or finds use around the home, it's time to let go. If you aren't keeping something, donate it – unless it's beyond its useful life, then dispose of it responsibly.
Maximize Vertical Space
When living in a small space, every inch counts, be it floor space or vertical space. Many people don't make enough use of their vertical space, which is easily accomplished by installing wall-mounted shelves, bookcases, or other storage strategies that focus on making more use of vertical space. These not only serve as functional storage but also add visual interest to your home. Once you've made good use of your walls, look at things like under-bed drawers and other clever storage options.
Embrace Digital Paperwork and Media
Not only is it environmentally responsible, but it's also a great way to reduce paper clutter. Stop subscribing and buying physical magazines, books and newspapers and instead opt for the digital equivalents. You can go a step further and digitize your important documents and photos too by buying an inexpensive scanner and some cloud storage. Even music and movies can be transitioned from CDs and DVDs to digital.
Furniture with Dual Purpose
It might seem obvious, but if you need to have less furniture, you have less furniture taking up space. This can be easily done by selecting furniture that can serve dual purpose. Options like a sleeper sofa can accommodate guests and provide seating, while a dining table with storage can stow away dinnerware instead of taking up cupboard space. Spend some time looking for furniture that combines both functionality and style to make the most of limited square footage.
Be Mindful with Decor
In small spaces, less is often more and nowhere is that more important than in decor. Embrace a minimalist approach and focus on a few well-chosen pieces that reflect your personality and style rather than trying to fill every open space. Make use of mirrors to create an illusion of space, and opt for light, neutral colors that will help to open any room up visually.
Embracing and aiming for comfort in small space living is a rewarding journey towards simplicity and coziness. Embrace the beauty of small space living, where every item serves a purpose, and your cozy oasis reflects your unique style and personality.