You may be thinking about selling your property. If so, you need to know what to do and how to go about doing it. Property owners should explore the current real estate environment and be realistic with their expectations from the sale. They should also make sure they've done their research on the right agent for them. Here are some tips that will help you plan to sell your property!
1. Explore Your Options
The first thing you need to do is research the current home selling climate and make a decision about whether now is the best time for you to sell your property. But if you are looking to sell your house quickly, you can always google "houses for cash in Dallas" if you live in Dallas, and you will see what options you have available in that area. In many areas, there are still a large number of distressed properties on the market that could affect how much your house sells. 
On the other hand, if you have been thinking about moving or just want to take advantage of buyers who have recently been able to clinch low-interest rates, this would be a good time for you to sell. Reviewing comparables in similar neighborhoods can help give you a realistic idea of how much your property might sell for.
2. Be Realistic With Your Expectations From The Sale
There is no reason for you to overprice your property when you are planning to sell. Your goal should be to find the best sales price in a reasonable amount of time. Hanging onto your house and hoping for a high payout may not be realistic and could prevent you from getting the cash you need sooner rather than later. If potential buyers feel that they will not get a good value, they might not even make an offer on your house, no matter how nice it is inside and out. It's important to be realistic with your expectations when you ask yourself these questions:
How much can I sell my house for?

How much should I ask for my house?

Where do I start?

Is it best to list my home myself or with an agent?

What are some of the pitfalls of selling on my own?
These are all valid questions, and they're worth talking about before you make any decisions. For example, if you're not in a rush to sell, odds are good that you'll end up with more money in your pocket if you list it yourself. But, when you put your home on the market, make sure to stay flexible and patient. If your house is priced correctly but it's taking a long time to attract buyers, then that could be an indication that you need to lower the price in order for it to sell.
3. Do Your Research On The Right Agent
If you're going to sell your property, you'll need to find a reputable agent. Before hiring an agent to represent you during the sale process, do some research first! One of the most important things an agent does is negotiate the best price for the property. Read reviews online or ask people you know for their opinions about which realty firms would be best suited for selling your home at this point in time. The more your property sells for, the more you will make in the end, so finding an agent who knows how to market and price houses well is key. In addition, they know what's going on in the current real estate environment and can help with all the necessary paperwork. When choosing an agent, make sure that she or he has experience in the local market and in realty law. Make sure to do some research about which agents in your area specialize in your type of property so that you have a good idea of what they have done before.
If you're choosing to work with an agent, ask them these same questions as we mentioned above before signing any contracts! They should be able to explain the current real estate environment so that you know what buyers are looking for, whether it's contemporary design or move-in-ready rooms. They can also give insight into what type of return you might get from selling today versus next year. 
4. Make Sure To Keep Up With Any Maintenance
When you're thinking about selling your property, it can be easy to focus on the renovations that you're dreaming of doing, but what's most important is keeping up with any maintenance. If there are potential buyers who will want to inspect the house, you don't want anything they come across to detract from their opinion of the property. 
If you didn't hire someone before to do repairs and general upkeep, it's time for you to contact a contractor in your area who does this type of work. They'll help make sure the house is in good shape when it goes on the market. A complete home inspection may also come in handy in determining if there are any major defects in the property before putting it on sale.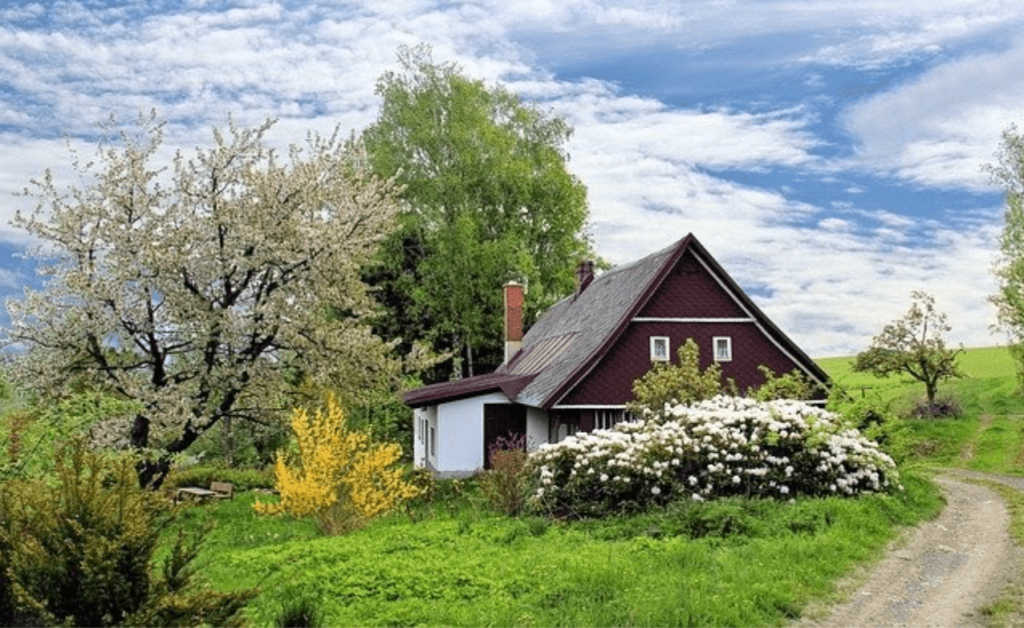 It's important to do your research and plan ahead if you're thinking about selling a property. The market is ever-changing, so it's critical for sellers to stay current with the latest trends in real estate. Your agent should be able to help guide you through the process of getting an appraisal or inspection done before listing your house on the open market. In addition, make sure that any necessary repairs are taken care of ASAP because buyers will want to see a home that has been well maintained!