The housing market has been sluggish in recent years, but some experts predict a rebound. If you're thinking about getting your own little piece of the dream by purchasing an apartment of your own, here are a few things that you should keep in mind before taking the plunge.
1. Location is important
When it comes to apartment purchasing, location is king. You'll want to pay attention to the surrounding area and infrastructure before laying down any cash. Are there schools nearby? Transportation? How about parks, museums, theaters, or entertainment centers? Also, consider crime rates in the neighborhood as well as the general feel of the place. While you may not be stuck with your purchase forever, you should know what you're getting into before making a financial commitment. Different locations in the world mean different prices so that is why you need to think about where you are buying the apartment. For example, if you are buying it in Singapore, you can find out more here and see if it was something you would like. This will also reduce the risk of losing your money.
2. Don't make emotional decisions
If you're thinking about buying an apartment, it might be because you're in the midst of a major life change. You've just gotten married or had a baby or moved to a new city, for example. While this is exciting, it may also mean that you are more likely to make emotional decisions about your purchase. Instead of falling in love with the first place you see, take some time to look at multiple apartments before making any decisions. Also, consider how long it might actually take you to move into your new place if there's only one option available. If you pick something quickly and then have to wait several months to get into your new home, you'll probably end up paying extra rent somewhere else during that time which means less money for your new apartment!
3. Check your credit score
Before you start looking for an apartment, it's a good idea to check your credit score. This will give you an idea of your financial status and determine what kind of loan options are open to you. Your credit score is based on a number system ranging from 300-850, with the higher scores being better. You can find out more about this here. Check your credit score before hunting for apartments so that you know where you stand financially at the moment. Look up how to improve your credit score if it isn't as high as you would like it to be. Also, learn how to respect your budget, it's one of the most important parts. If you are thinking about making an apartment purchase, take your time and remember that it is a long-term financial commitment. 
4. Think about additional costs
Many people are surprised when they realize that buying an apartment isn't just paying the purchase price. You'll also need to pay property taxes and condo fees which cover the upkeep and maintenance of your new home. And don't forget about insurance — you're going to want renters or homeowners insurance at the very least. All of these things come right out of your budget so make sure that it can handle additional costs before signing on the dotted line. One final word of advice when buying an apartment is to talk with a financial expert before taking any action on a purchase. There is no better person to give you advice than someone you trust who has your best financial interests at heart. 
5. Know your rights
One of the most important things to know before buying an apartment is what your rights are as a tenant. Have you found the right place, but there's just one issue that isn't working for you? No worries! Read up on your rights as a tenant and make sure to ask questions about things like noise, parking, and pets. The best defense is always a good offense so arm yourself with knowledge before signing any contracts or handing over money. This will also tell you what your responsibilities are as a tenant so that you understand the rules of the home. This is significant because these might change over time and if you don't know the law, it could affect your rights.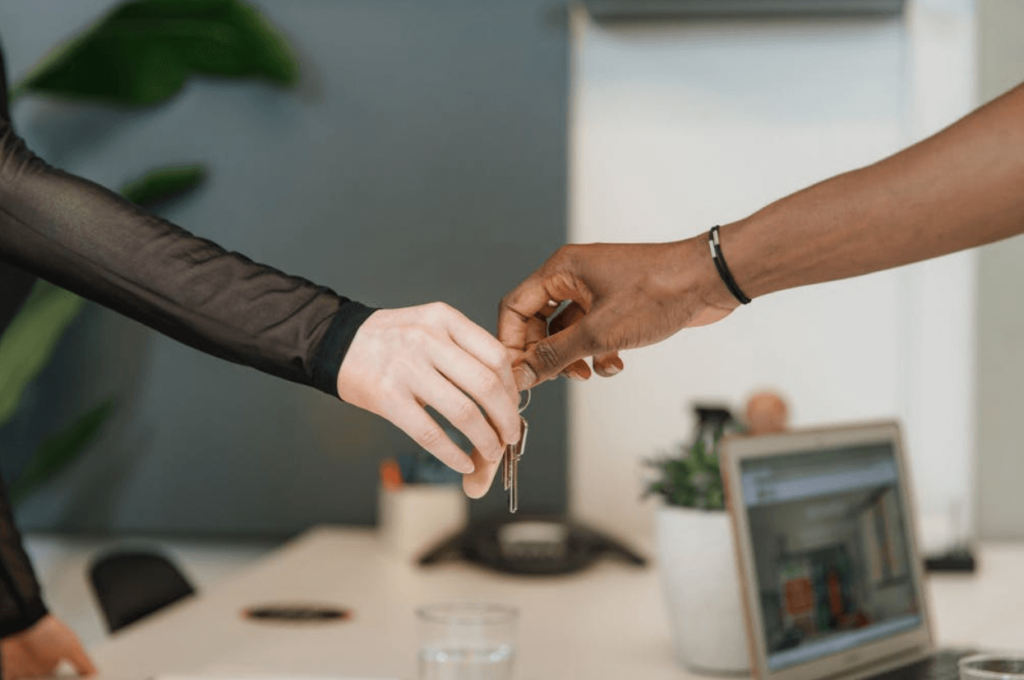 The first rule of buying an apartment is to make sure that you take your time and don't rush into a decision. It's a big purchase, and it should be treated as such! The other advice that someone looking to buy an apartment should keep in mind is to always do their research before making any decisions. So, plan your budget, figure out what exactly you need, and you will find a great place!