Here are some inspirations for you, how to decorate Easter eggs in a minimal way.
Chic Black & White Easter Egg Bunnies
Looking for a minimalist Easter egg idea? Check out these stunning black and white Easter egg bunnies. Easy to make and so beautiful too.
DIY Minimalistic Easter Eggs
These minimalistic easter egg are easy enough to make with your kids & stylish enough for an easter centerpiece!
Neutral Easter Eggs
These refined and pale neutral marble eggs will go great with whatever decor you pair them with. I love the contrast of the bold black egg!
DIY Scandinavian Sharpie Easter Eggs
Add a bit of class to your egg decoration with these simple, Scandinavian inspired pattern ideas.
DIY Naturally Dyed Speckled Easter Eggs
If bright colors are not your thing, These dark, rich, blues are bound to be right up your alley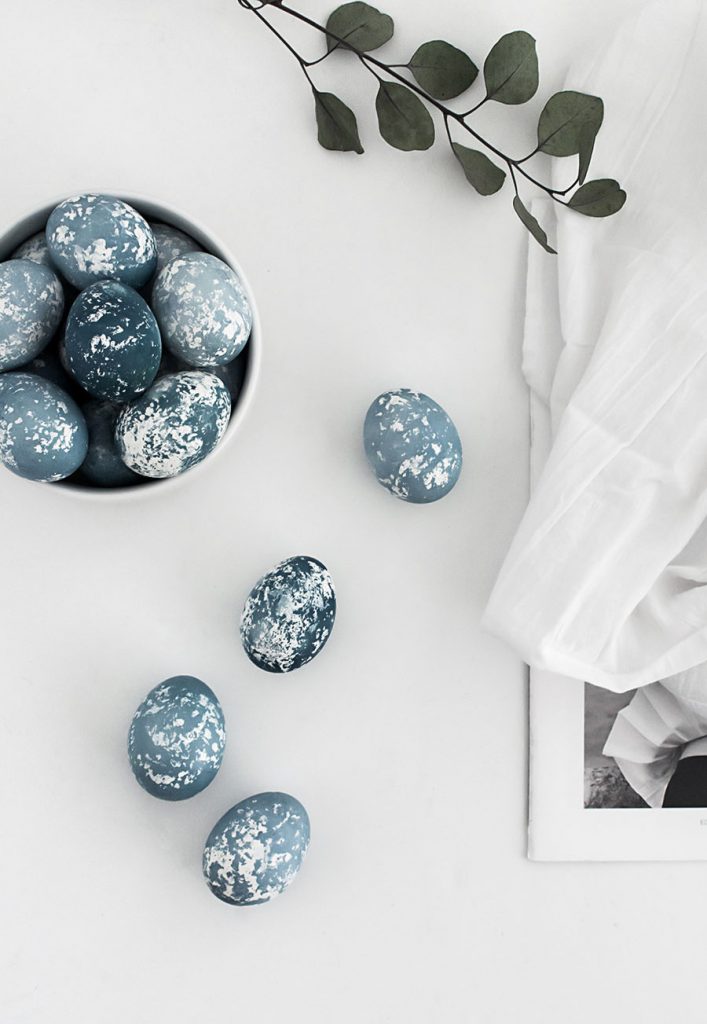 DIY Splatter Easter Eggs
Simple and classic ink splattered eggs.
Paint Splattered Eggs
You can use the splatter pattern on both plain and marbled eggs.
Mud Cloth Inspired Easter Eggs
The tribal lines of these paint and sharpie eggs are simply amazing!
Gold Animal Easter Eggs
Transform your Easter Eggs into 3D. Make this sweet, simple gold animal Easter Eggs DIY. Gold paint and glitter bring charm to these spring-time animals.