Generally, a well-maintained roof can last between 20 and 30 years. Beyond protecting you from the elements of nature, such as sun, wind, snow, rain, and hail, it also adds aesthetic value to your property. However, for roofs to perform their due diligence in protecting you and your home or business premises efficiently, they must be regularly inspected and maintained by qualified professionals. In this blog post, we will guide you through some essential expert tips that anyone can follow to maximize their roof's lifespa.
1. Hire a Qualified and Reputable Professional
Whenever you're making any repairs to your roof, it's essential to hire a qualified professional. They have the necessary skill set and experience in roofing services and can help you make the right decisions. A reputable contractor will be able to identify potential problems before they even arise, ensuring that your roof is always up-to-date, secure, and in good condition.
Do your research before selecting a roofing company; check out their reviews and inquire about past projects they have completed. This way, you can be sure that the contractor is knowledgeable and trustworthy enough for the job.
2. Clean Your Roof Regularly
The roof is one of the most important parts of a house; it protects us from the elements and keeps us safe and dry. However, as time passes, it accumulates dirt, debris, and algae growth, which can weaken its integrity and cause damage. That's why it's important to clean your roof regularly.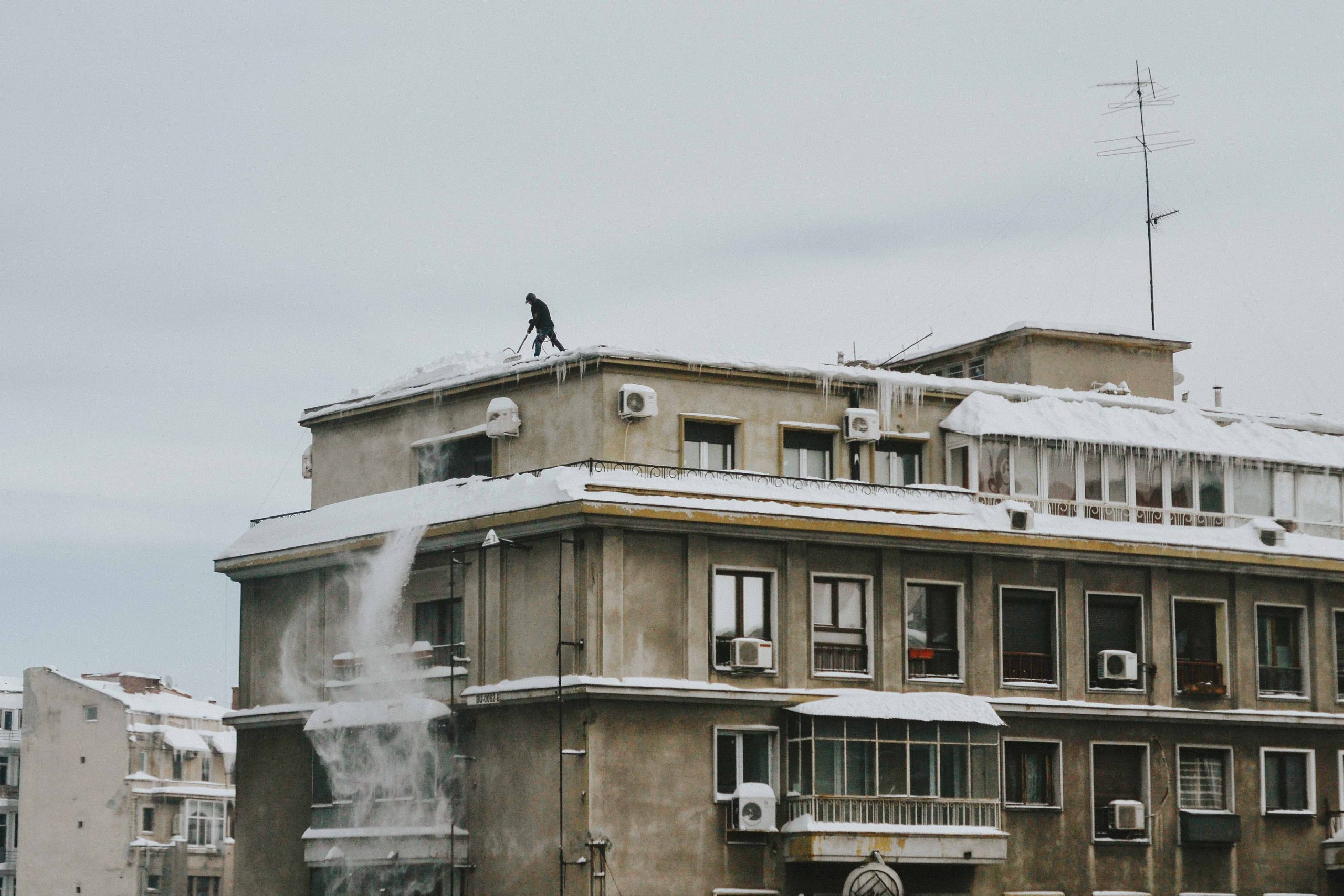 A clean roof not only looks better but also helps to increase its lifespan. Removing all the dirt and debris prevents it from accumulating and causing clogs that can lead to water damage. So, pay attention to your roof – it's an investment worth maintaining.
3. Understand the Different Types of Roofs and Their Characteristics
There is more to a roof than just being a cover over our heads. Roofs come in various shapes, sizes, and materials; each type has distinctive characteristics. For instance, a flat roof is ideal for minimalistic designs, while a gable roof provides a classic look that can also serve as an attic space. A metal roof may be the way to go if you want durability and resistance to extreme weather.
Meanwhile, a thatched roof offers natural insulation and a rustic appearance. Understanding the different types of roofs and their characteristics is crucial in selecting the appropriate roofing system for your home or building. It's essential to consider your chosen type of roof's overall style, integrity, and functionality. So, whether you're constructing a new property or replacing an old roof, knowing the available roof types is valuable in deciding what suits your needs.
4. Inspect the Flashing Around the Vents and Chimneys
As the cool fall weather rolls in and you start thinking about turning on the heat, it's crucial to examine your roof closely. Specifically, you should inspect the flashing around vents and chimneys for any damage or signs of wear and tear. Flashing is a thin metal material that creates a waterproof barrier between your roof and the areas where pipes or chimneys penetrate the roof.
Over time, this flashing can become damaged or loosen, leading to leaks and other issues. So, before you turn up the heat and settle in for a cozy winter, inspect your roof thoroughly and take care of any flashing issues you may find.
5. Gather the Necessary Maintenance Supplies
Maintaining your home can be a lot of work, but having the right supplies makes all the difference. Whether tending to your garden, fixing a leaky faucet, or doing a deep clean, gathering the necessary maintenance supplies beforehand is essential. This ensures you can tackle any task without making multiple trips to the store or putting off a job entirely.
From essential items like cleaning solutions and gloves to more specialized tools like power drills and hedge trimmers, having a well-stocked arsenal of maintenance supplies will save you both time and money in the long run. So, the next time you're planning a maintenance project, take the time to gather the necessary supplies and watch your to-do list shrink before your eyes.
6. Trim Back Any Overhanging Tree Branches
With the changing seasons comes the need for upkeep and maintenance around your home. One important task to add to your to-do list is trimming back any overhanging tree branches that may be grazing against your roofing material. While it may seem like a minor issue, over time, these branches can cause significant damage to your roof.
Not only is it unsightly and potentially dangerous in severe weather, but it can also lead to leaks and other costly repairs. Take the time now to ensure that your roof remains in tip-top shape and save yourself from future headaches and expenses.
To conclude, regular maintenance is the key to maximizing your roof's lifespan. From hiring qualified professionals and understanding different types of roofs to gather supplies and trimming away overhanging tree branches, these tips can help ensure your roof lasts as long as possible. So, take care of your roofing system, follow these expert tips, and reap the benefits for years.