When it comes to choosing good kitchen equipment for your home, there are some things that you can do to ensure you are getting great-quality stuff. For one thing, it is always wise to read online reviews. These will help you to judge the validity and durability of a product. Moreover, it is a good idea to check the reputation and expertise of the kitchen equipment supplier. Remember that it is always worth spending on quality, rather than opting for the cheapest option on the market. And finally, you can always use worth-of-mouth to help you choose kitchen equipment. Taking recommendations from people in your life who love to cook will help narrow down your options.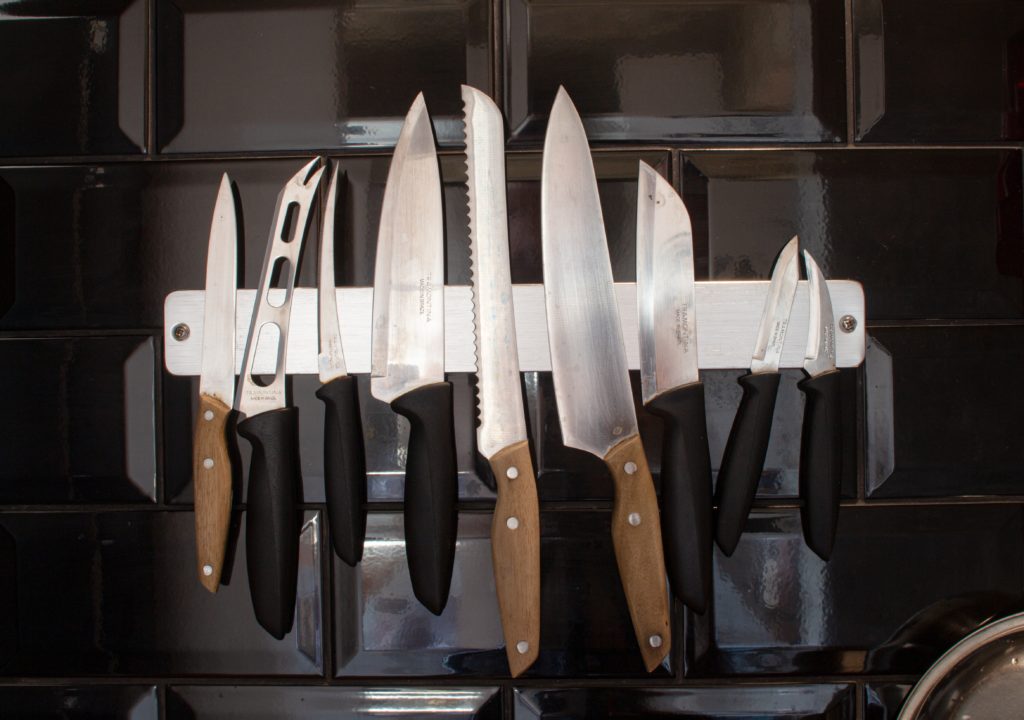 Read Online Reviews
One of the most thorough and fool-proof ways to choose good kitchen equipment is to do your research online and read reviews of products. Make sure to read several reviews and get an idea of the average response to the product. You should compare several products based on their reviews to make the most well-informed decision.
So, if you are looking for kitchen knives, you do not want to just order the first one you see with one good review. Instead, make sure you are aware of all the best Damascus chef knives and what the experts are saying about each. It is worth doing this research now as this will help you to make a great decision in the long run.
Use a Reputable Supplier
On top of doing your research and reading expert and customer reviews, it is always advisable to use a reputable supplier of kitchen goods. You do not want to buy an off-brand product that comes from an unknown source. This could turn out to be a very poor decision when your kitchen equipment breaks or is poorly made, and you have trouble getting a refund or exchange.
It is always better to use a supplier that is known for its quality products, great customer service, guarantees, and fast responses. You can check out a supplier's online reputation by searching the supplier's name and customer testimonies of their services. If you find repeated reports of poor service, low-quality products, and any other issues, you should avoid their services.
Be Willing to Spend on Quality
With all of that in mind, you should always be willing to spend on quality. This does not mean you need to break the bank to buy the most expensive kitchen equipment on the market, but it does mean you should probably avoid the cheapest.
Generally, the most affordable kitchen equipment on the market will not be the most high-quality. Then again, the most expensive equipment might not be either. You will have to judge the quality of equipment on the cost but also on the reviews, materials used, suppliers, and recommendations that you get from friends and family.
A mid-price piece of equipment with excellent reviews and a great supplier could be your best bet. Remember that spending a little more on equipment now will ensure that it lasts longer over time than buying something likely to break within a year.
Use Word-of-Mouth
Finally, if you have friends and family members who love to cook, you can use their expert advice to narrow down your options. Either in person or online, try to ask for recommendations that take into account quality, price, durability, and effectiveness. You can reach out to an online cooking community and ask for tips as well, on Facebook or any other social media platform.
Often, personal recommendations are the most trusted means of getting advice, so this is a popular way to choose kitchen equipment. If you do not have any friends or family that you trust to give you this advice, you can still use online reviews and testimonies, so it is not the end of the world.
As you can see, the process of choosing great kitchen equipment relies on you doing a bit of research and making sensible decisions. We have suggested that you read online reviews of kitchen equipment, so you know how others have found the product. On top of that, it is a good idea to research the supplier and their online reputation. Make sure they are known for producing quality supplies. You should be willing to spend on quality, rather than opting for the cheapest and worst-made equipment out there. And lastly, you can always reach out to friends and family members who are great cooks and ask them which equipment they use and where they get it.