Easy and creative Halloween decorating ideas to get your home into the spooky spirit of the season.
1. Dancing Skeletons Halloween Fireplace Decor
2. Spooky Halloween Mantel Decor
3. Skeleton and Cobwebs Halloween Decor
4. Classic Black and White Halloween Mantel
Pretty black and white Halloween decor for your mantle this year! The perfect DIY tutorials for an awesome black and white Halloween mantle for October!
via www.fun365.orientaltrading.com
5. Black & Gold Halloween Mantle
What's black and white and metallic all over? This Halloween mantel goes glam for the holidays, without sacrificing the overall sophisticated aesthetic of your living room.
6. Colorful & Fun Halloween Mantel
7. Traditional Halloween Mantel Decor
Such a beautifully simple and classic Halloween mantel!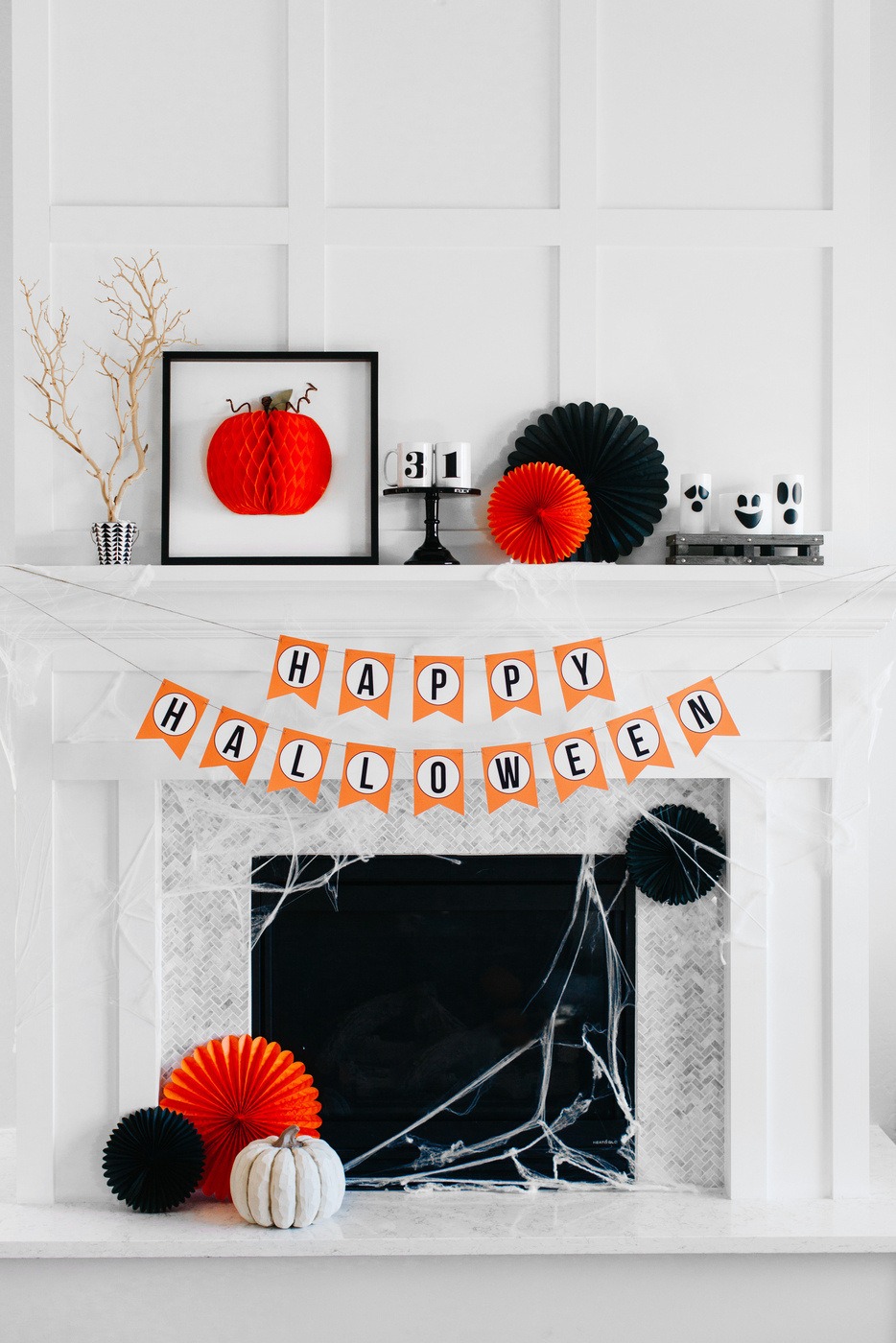 8. Simple Halloween Mantel Decor Idea
Draw the eye up on your fireplace mantel by decorating with found objects.
via handmademood.com
9. Elegant Halloween Mantel
via eighteen25.com
10. Spooktacular Halloween Mantle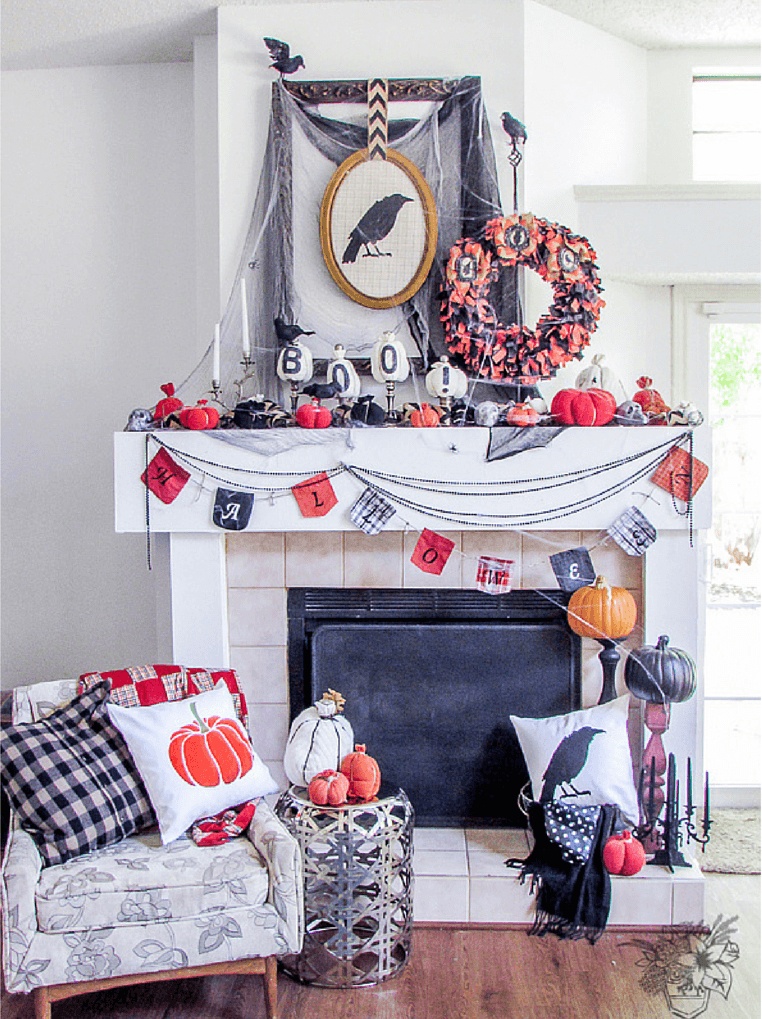 11. Tied in a Bow Halloween Mantel
Add a high-low Halloween theme to your mantel with pumpkins, crows, and a crepe paper bow.
via yourcozyhome
12. Simple Halloween Mantle Idea
13. Spooky Fireplace with a Monster inside
Amazing halloween fireplace mantle decoration.
14. Spooky Witch Leg Chandelier
Halloween Chandelier made from stockings, tulle, umbrella, and black shoes. Amazing Halloween home decor idea.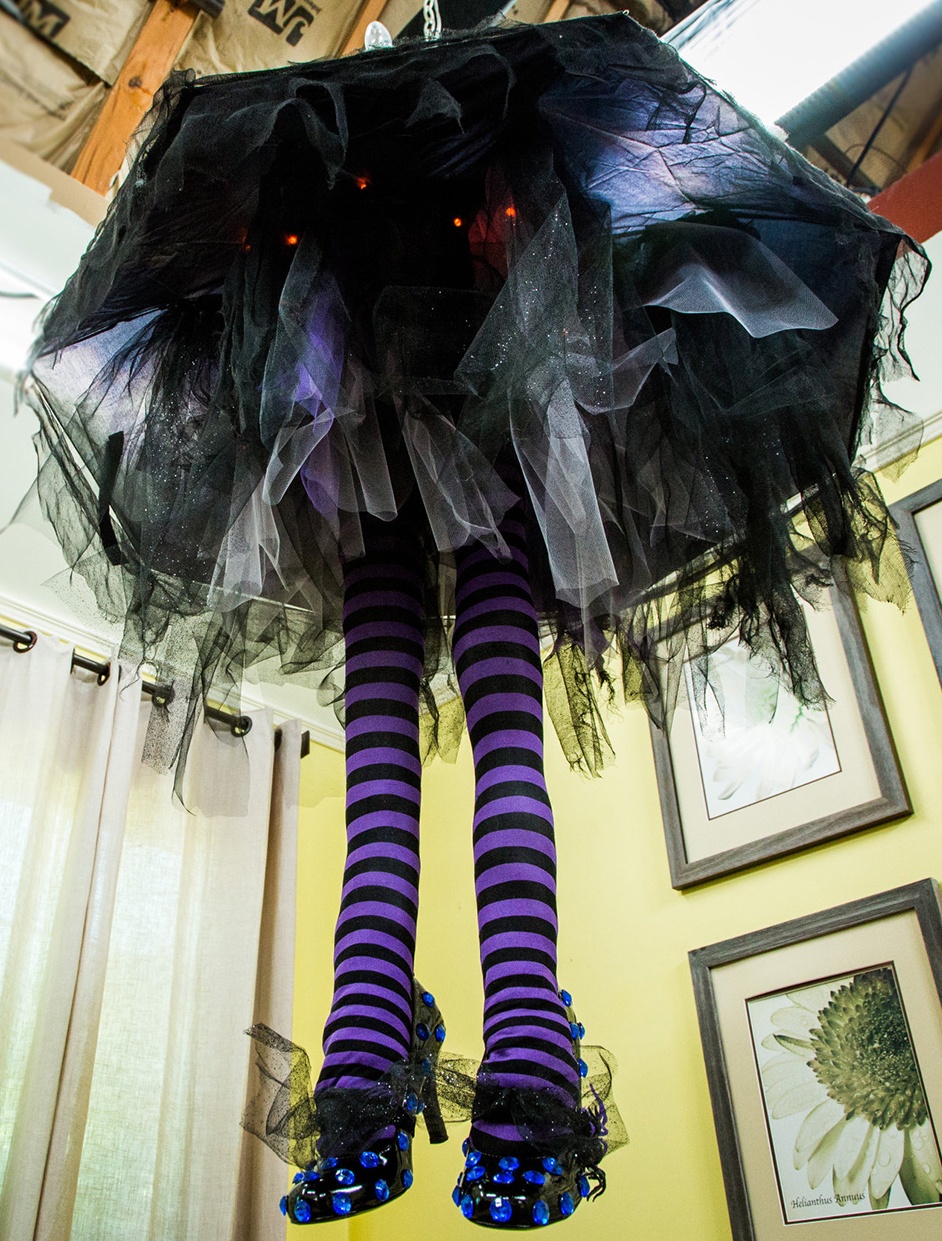 You can see the video tutorial below:
15. Spooky Witch Plaque
Throw a few of the creepiest Halloween items you can find together with black tulle, you can turn a table in your hall into spooky central for your guests.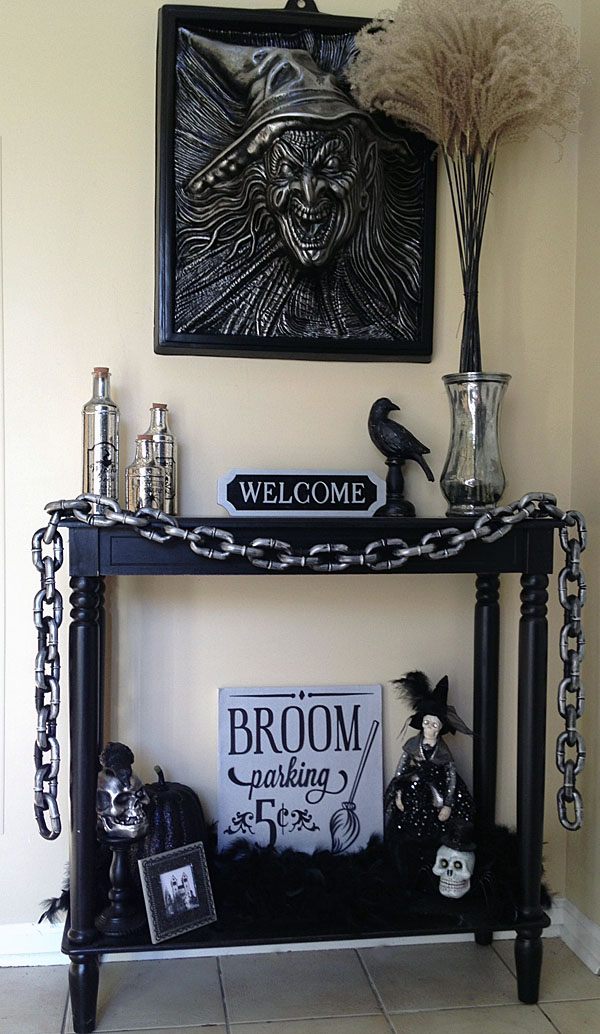 16. Spooky Bat Chandelier
Your light fixture can be easily turned into a spooky bat chandelier with a quick DIY!
17. Halloween Raven Decor
This is a fantastic example of how themed decorating doesn't have to be tacky.
18. Weave a Web
String a creepy crawling cobweb over a mirror you for the eeriest undead effect.
19. Halloween Pumpkin Mantel
If you're the kind that goes all out, here's a great visual. The giant spider and the masks and hats adorn the pumpkins.
via www.serendipityrefined.com
20. DIY Bat Cage Halloween Decoration
Such a great Halloween decoration idea!
via eighteen25.com