DIY projects are common in many homes, and many people take pride in them. However, only consider DIY with electrical installations if you have the necessary technical skills because things can go south quickly. 
A poorly installed panel can expose you to a lot of difficulties. Due to a system overload, you could lose electricity, cause damage to your house, or have less power reach your wall outlets or lights. Interestingly, these are not the only reasons you need a professional for your electrical panel installation.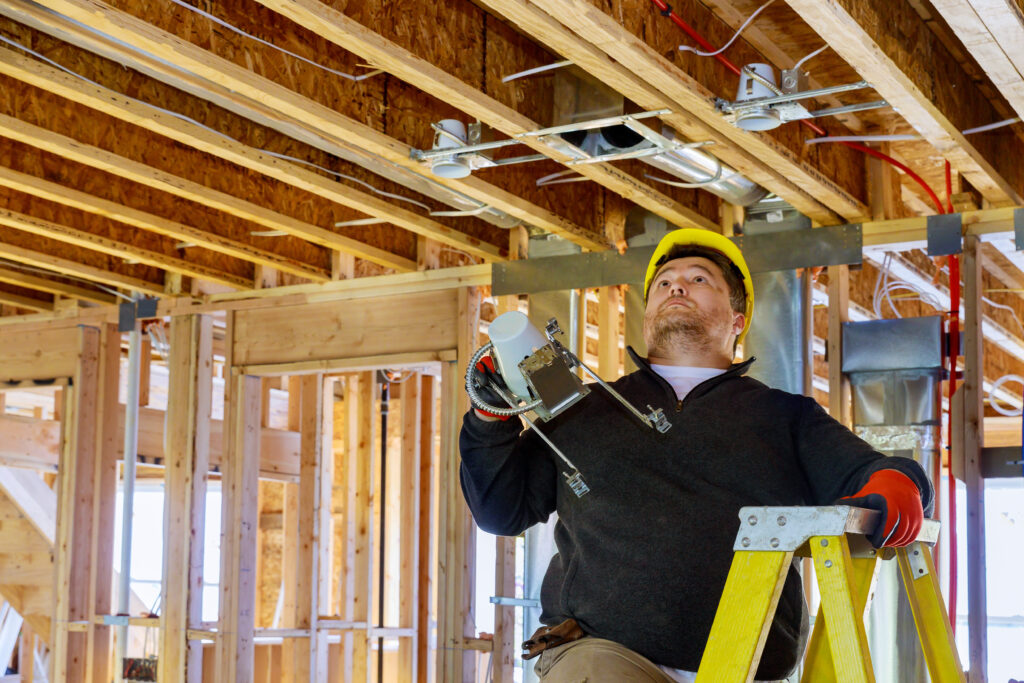 Keep reading to learn more.
1. Your Safety Is Assured
Attempting to install an electrical panel without the technical know-how could result in safety problems that you may not have the capacity to handle. For instance, you may use less than ideal materials, or cut the wrong wires resulting in an electric shock, and even insert fuses in the wrong spot which can cause electric sparks. Further, poorly installed electricals can result in fires. 
Most electric fires do not only destroy properties, but they can also cause death or severe injuries. So besides risking your safety, you'll also be putting your loved ones and others in harm's way. A single slip-up can cost you so much.
2. Saves You Money
Most people who install electrical panels on their own to save money end up paying more in the long run. This is because they often lack the requisite knowledge about installation guidelines or suitable materials for different tasks. As a result, they usually call an electrician when the problem has escalated and is more complicated and costlier to fix. While professional electrical panel installation might seem expensive, you're assured of high-quality work. A professional electrician will get the job done the first time.
3. Enhances Efficiency
Electrical panel installations involve specific steps, complex components, and sophisticated materials you may not know. A skilled electrician possesses the requisite skills and experience to install your electrical panels in a manner that enhances their energy efficiency saving you money.
4. Ensures Compliance with Local Codes
The electric code regulations govern panel installation. Electric panels are your home's central hub for its electric system. Electrical power passes through your meter and panels before its electricity reaches every part of your home. An incorrect panel installation significantly undermines the safety of your home.
A professional electrician has been trained on most issues concerning electric panel installations, including troubleshooting electrical appliances. They also understand the need to comply with local codes before any installation. Complying with local codes ensures that your insurance company covers all costs in the event of an accident. Therefore, a professional electrician makes your work lighter. Having done it many times before, they know the necessary documents they must submit for different installations to be compliant with the local code. 
5. They Are Licensed
Professional electrical contractors are licensed and bonded to work in your area, offering electrical installation services. These technicians also have insurance to cover them against personal accidents and professional liability costs. 
Alongside insurance, their work is bonded to ensure you're not liable for any mishaps. Electrical contractors usually work under a company, and money is set aside to protect you from disputes. A licensed and bonded company oversees your interests and those of others in your locality.
6. Readily Available Back-Up Assistance When Needed
Many challenges can arise when undertaking a complex project like an electric panel installation by yourself. Most electrical contractors work alongside supporting staff that help them during their work. In most cases, their support staff specializes in different areas, making it easy to troubleshoot problems that may arise. This makes the project manageable and faster to execute. 
7. Project Management Skills
Professional electricians are also well versed in project management skills. They can efficiently manage materials and logistics, timelines, and organize supporting subcontractors for a successful electric installation project. A skilled team of electricians will help you organize your ideas and turn them into your desired results. 
They are also well equipped to handle project mishaps with minimal disruptions. The electrical installation process can spring up surprising challenges that require skilled hands to manage. A professional is trained to foresee disastrous incidents and devise solutions to nip them in the bud before they blow out of proportion.
Finally
The professional services route may be the best to follow if you're considering electric panel installation for your home or business premises. Electrical installations can be complex and also pose electrical risks. Consider reaching out to a team of certified and professional technicians with a strong reputation for providing affordable personalized services. They will save you time and money and give you peace of mind.