Dealing with a bed bug infestation can be an exasperating and difficult task. Because of their capacity to conceal and proliferate swiftly, these microscopic pests are tough to eradicate. 
While there are several methods for getting rid of bed bugs, one that has gained favor is using glue traps. 
Learnings From The Blog 
Glue traps are simple yet efficient equipment for monitoring and catching bed bugs. This guide will examine how to utilize glue traps for bed bugs and evaluate their advantages and disadvantages. 
Understanding how to use glue traps correctly allows you to proactively manage a bed bug problem and obtain a calm, bug-free environment.
What Are Bed Bug Glue Traps?
Bed bug glue traps are highly specialized tools that attract and collect bed bugs. They are made up of a flat surface coated with a sticky adhesive chemical, with an appealing bait or pheromone placed in the center to draw the bugs. 
These traps are deliberately put in areas where bed bugs have been observed hiding or traveling, such as along baseboards, beneath furniture, or near the bed.
How Do Bed Bug Traps Work?
The basic working of bed bug traps is uncomplicated. Bed bugs are drawn to the attraction or warmth of a sleeping host and will crawl toward it automatically. 
They become stuck and unable to escape when they touch the trap's sticky surface. The trap's adhesive nature immobilizes the bed bugs, stopping them from moving, breeding, and spreading further.
You can achieve two major goals by employing bed bug glue traps. 
For starters, they serve as monitoring instruments, allowing you to analyze the degree of the infestation by capturing and counting the bed bugs. This data assists you in determining the effectiveness of your control measures and tracking therapy progress.

Second, bed bug glue traps help reduce the bed bug population by collecting and destroying individual bugs. While glue traps may not be able to remove an infestation entirely, they can be used as a supplement to other treatment options, such as pesticides or heat treatments.
Overall, bed insect glue traps provide a non-toxic, passive method of monitoring and controlling bed bugs. They can be a valuable tool in an integrated pest control plan since they provide significant insights into the degree of the infestation. 
However, it is critical to recognize that they should be used in conjunction with complete treatment approaches for efficient bed bug management.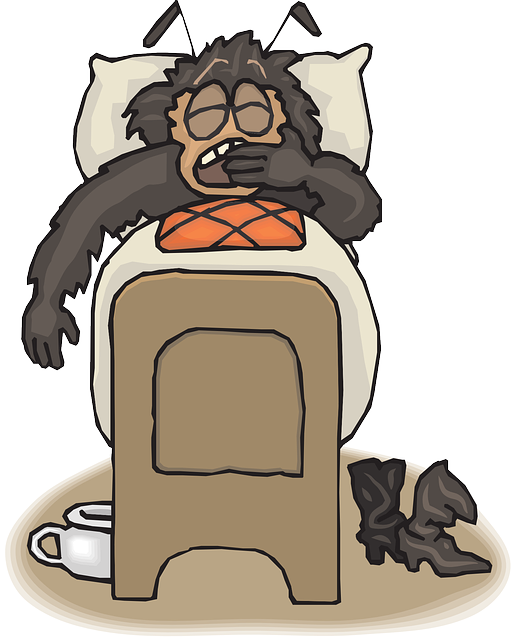 Choosing The Right Glue Traps 
When it comes to choosing the right glue traps for bed bugs, there are a few factors to consider. Here are some key points to keep in mind:
Trap Design:

Bed bug glue traps come in various shapes and sizes, including flat sheets, sticky boards, and even dome-shaped traps. Consider the design that will be most effective in the specific region where the traps will be placed.

Size And Coverage

: Look for traps that can catch numerous bed bugs simultaneously. The size should be appropriate for the location, such as along baseboards or under furniture. Consider the number of traps required to cover the intended region adequately.

Adhesive Strength

: The trap's adhesive strength is critical for collecting and immobilizing bed bugs. Look for traps with strong adhesive characteristics that will hold the bugs in place and prevent them from escaping.

Lures And Pheromones

: Some glue traps contain lures or pheromones designed to attract bed bugs. These additions can improve trap efficacy by increasing the likelihood of bugs entering and being caught. Consider traps that include these additional attractants for better results.

Reviews And Recommendations:

Before making a purchase, read reviews from other users to determine the product's performance and dependability. Look for traps that have received favorable feedback, particularly for bed bug control.
While there are numerous brands and models available, the following are a few suggestions that have shown promise in collecting bed bugs:
BlackOut Bed Bug Detector

: This trap is specifically intended for bed bugs, with a big sticky surface for effective capturing. It is unobtrusive and can be placed along baseboards or under furniture.

EcoPest Labs Bed Bug Traps:

These traps have strong adhesive and attractant lures to increase their efficiency. They are adaptable and can be used in a variety of settings.

Catchmaster 288i Professional Bug Trap:

This trap is popular among pest management experts because of its high adhesive strength. It is intended to catch a variety of insects, including bed bugs.
Remember, proper placement and sufficient coverage are essential for maximizing the effectiveness of glue traps. 
Additionally, it is crucial to complement glue trap usage with comprehensive bed bug control measures to achieve the best results in eliminating an infestation.
How To Use Bed Bug Traps 
Using bed bug traps effectively requires careful preparation and strategic placement. Here are some steps to follow when using bed bug traps:
Step 1 Clean and tidy the space before installing the traps by removing any unneeded items such as clothing, blankets, or furniture. Vacuum the room carefully, giving special attention to cracks, crevices, and other areas where bed bugs could hide.
Step 2 Bed bugs like to migrate along baseboards, mattress seams, headboards, and furniture. Determine the ideal placement places for the traps by identifying these high-traffic regions. Consider any areas where you've seen evidence of bed insect activity, such as fecal stains, shed skins, or blood spots.
Step 3 Next is to prevent the spread of bed bugs. It is critical to take care to avoid accidentally spreading bed bugs during the trapping procedure. Wear disposable gloves when handling the traps and carefully dispose of them after usage. To reduce the likelihood of bed bugs hitching a ride to new regions, avoid dragging or sliding furniture or things across the floor
Step 4 Determine the Number of Traps Required: The number of traps required is determined by the size of the infested region. Place many traps throughout the room as a general rule to maximize coverage. Aim for one trap for every 10-15 square feet of space.
Step 5 Strategically place the traps in areas where bed bugs are likely to wander or hide. They should be placed at the baseboards, under or behind furniture, around the mattress edges, and beneath the bed. Avoid putting traps in areas where they will come into touch with dust, excessive moisture, or cleaning products since this may damage their sticky properties.
Step 6 Check the traps on a daily basis to keep an eye out for any captured bed bugs. Inspect the traps for signs of activity, such as bed bugs, shed skins, or fecal stains. A trap should be replaced with a fresh one if it becomes filled.
You can boost the effectiveness of bed bug traps in finding and trapping these pests by following these procedures and ensuring correct trap installation and monitoring. 
Note:- Remember that glue traps are only one component of a comprehensive bed insect control strategy. Thus, they must be used in conjunction with other approved treatment procedures for efficient bed bug elimination.
Where To Put Bed Bug Traps? 
When it comes to placing bed bug traps, strategic positioning is key to maximizing their effectiveness. Here are some recommendations on where to put bed bug traps:
Place Traps Near The Headboard: Bed bugs are drawn to the warmth and carbon dioxide released by sleeping individuals. Place the traps between the headboard and the mattress and along the headboard's sides.
Along The Mattress Edges

: Bed bugs will creep along the edges of mattresses looking for their hosts. Place traps along the mattress's edges, tucking them between the mattress and the box spring or bed frame. To improve trapping efficiency, keep the traps in touch with the floor.

Take Note Of The Cracks

: Bed bugs can also be found in the cracks and crevices of the bed frame. Place traps in these areas, paying special attention to corners, joints, and any holes through which bed bugs can enter or depart. Consider installing traps at the base of each leg of your bed frame.

Near Furniture And Baseboards:

Because bed bugs can migrate between furniture and walls, traps should be placed near furniture such as nightstands, dressers, and chairs. Place traps along baseboards, especially if bed bug activity has been observed or suspected.

Make A Barrier

: To improve trapping efficacy, wrap double-sided tape over the legs of your bed and furnishings. This can keep bed bugs from creeping up your legs and into your bed while you sleep. Combine this method with strategically set traps to maximize the likelihood of pest capture.

Utilize Attractants

: Some glue traps include attractants meant to entice bed bugs. These can be especially effective in increasing trapping success. 
How Effective Are Bed Bug Traps? 
When it comes to dealing with a bed bug infestation, glue traps can be an important part of the overall management strategy. Here's a debate on the usefulness of bed insect traps:
Advantages Of Bed Bug Traps:
Monitoring

: Bed bug traps can be used to identify the presence of bed bugs. You can monitor the extent of infestation and the success of your treatment procedures by strategically setting traps.

Detection

: Traps can aid in the early detection of bed bug activity, allowing for rapid action and preventing a full-blown infestation. Early discovery is critical for efficient bed bug management.

Non-Toxic

: Bed bug glue traps are normally non-toxic, making them a safe solution for families with children and pets. They make no use of insecticides or chemicals.

Affordable

: Bed insect traps are often inexpensive and easily accessible. They provide a low-cost method for monitoring and detecting bed bugs without needing professional assistance.
Limitations Of Bed Bug Traps:
While traps can collect and monitor bed bugs, they can not eliminate the entire infestation on their own. They work best when combined with other bed bug management procedures like thorough cleaning, vacuuming, and targeted insecticide treatments.

Bed bug traps have a limited range because they only catch bed bugs that are already in the area. They may not catch bed bugs that are hidden in other parts of the room or infesting nearby regions.

Some traps are designed to target specific species of bed bugs, and their performance may vary depending on the species prevalent in your location. It is critical to select traps that have been proven to be effective against the species in question.
Disposing Of Trapped Bed Bugs 
Seal the Trap

: To prevent bed bugs from escaping or being accidentally released, ensure the glue trap is securely closed. If required, check the trap for any gaps or tears and seal them with adhesive tape.

Bagging And Sealing

: Place the sealed glue trap with the caught bed bugs in a plastic bag. To keep bed bugs from escaping, use a strong, sealable sack. Consider double-bagging for additional security.

Labeling

: It is advised to prominently label the bag as "Infested Bed Bugs" or "Pest Waste" to inform people of its contents and guarantee correct handling.

Methods of Disposal

: There are a few options for getting rid of the trapped bed bugs:
Garbage Bin

: If local restrictions permit, drop the sealed bag in your garbage bin. Make sure the bag is well packed to prevent bed bugs from escaping.

Professional Pest Removal

: In some situations, hiring a professional pest control agency may be necessary to remove the trapped bed bugs. They have the knowledge and ability to ensure correct disposal in accordance with local rules.
Conclusion
Bed bug Glue traps can be an extremely effective tool in the fight against bed bug infestations. They are intended to attract and trap bed bugs, assisting in monitoring and controlling their presence. 
You can improve the efficiency of bed bug traps by employing proper practices for using, setting, and disposing of the traps. However, while glue traps can be effective, they are only one component of a full bed bug treatment regimen. For serious infestations, consulting with a professional pest control agency is required to ensure effective eradication.