Looking for something a little more to help make this holiday more visible in your home? Check these fun DIY Easter decoration ideas you can make yourself!
1. Super Simple DIY Easter Egg Decorative Tree
Show off your artistic skills and give a shade of pink and golden to your Easter eggs. They will give an exceptional look to your tree decorations.
2. Easy DIY Egg Heads Easter Craft
How to grow "Egg-Heads" using eggshells and seed!​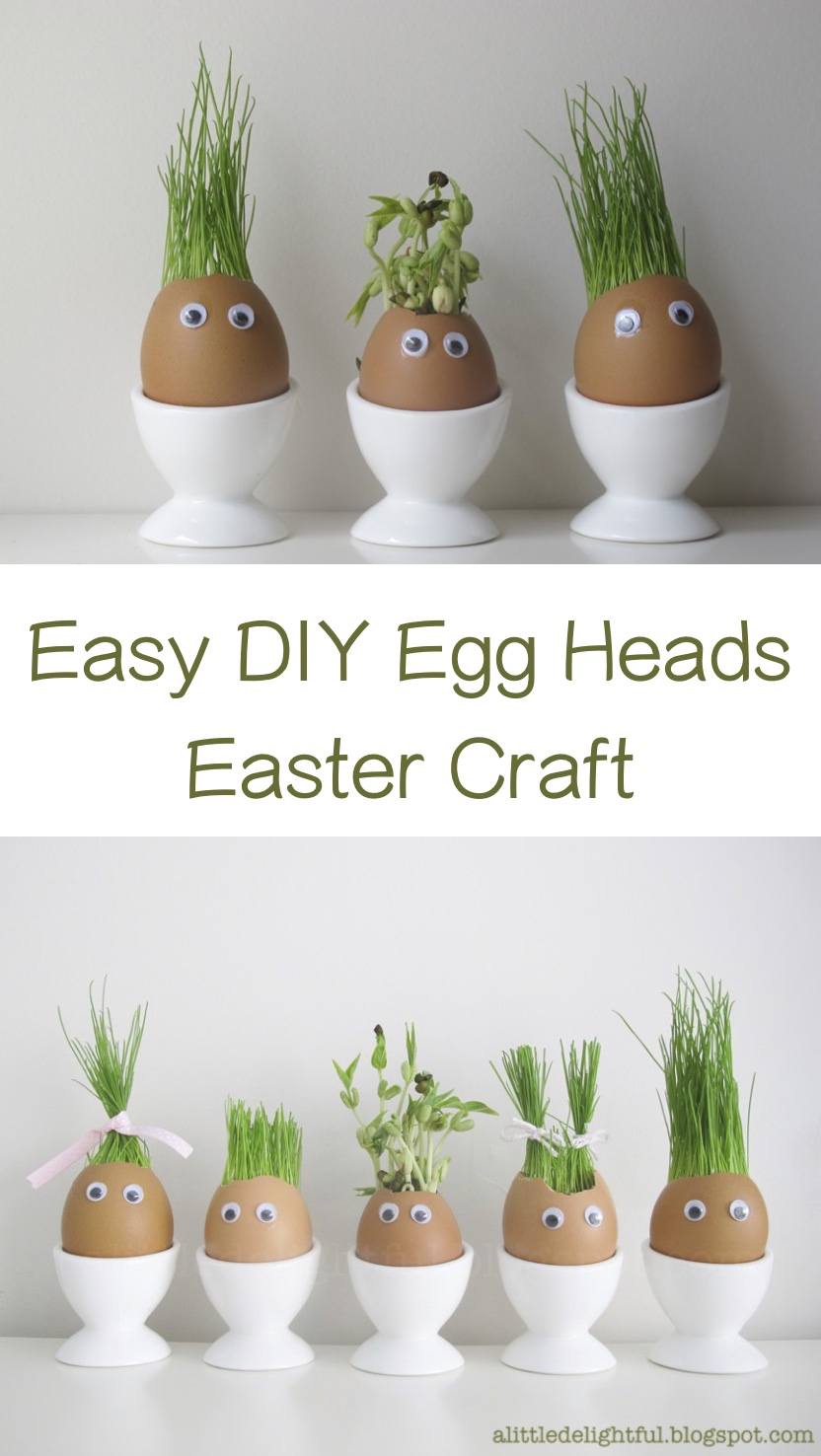 3. Easter Egg Topiary Tree
Create a beautiful and elegant Easter Egg Topiary Tree for your table centerpiece. These are easy DIY Easter decorations and are fun to make.
4. Bunny Wreath
What could be more appropriate for an Easter brunch than a wreath shaped like a bunny? Believe it or not, this is a simple DIY that you can do!
This sweet fixture will be the perfect statement for your front door this holiday.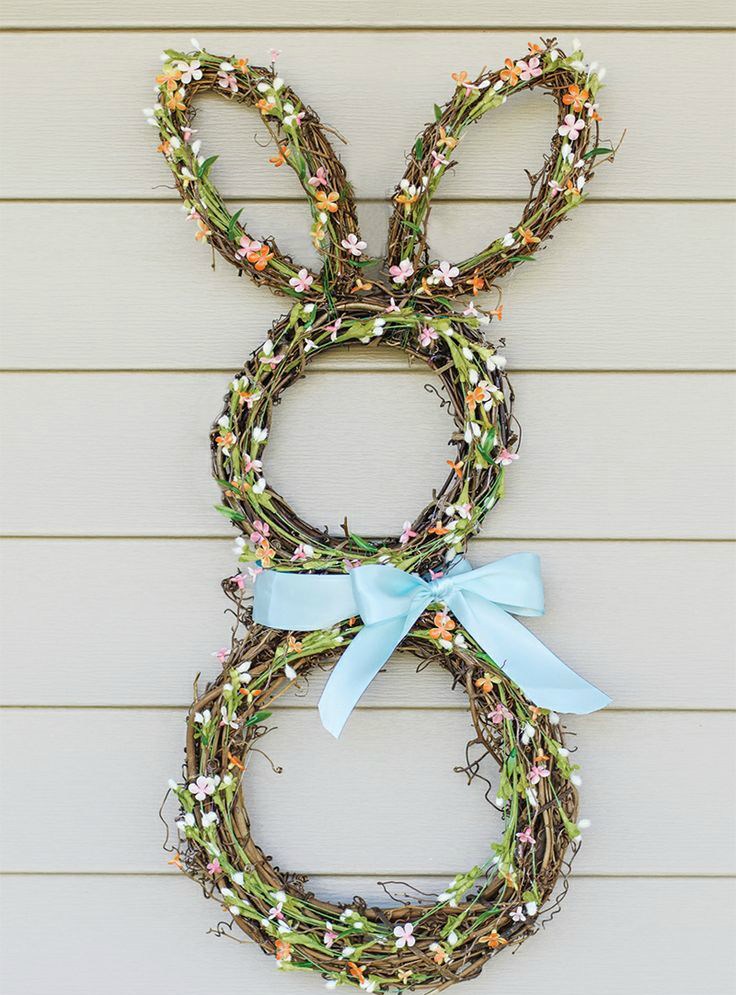 5. Moss Covered Easter Eggs
Welcome Spring with these adorable Moss Covered Easter Eggs. Use your Easter Eggs for centerpieces, wreaths, decorations, and so much more!
Pin it
6. Reclaimed Wood Easter Bunny
Step up your crafting game with this woodworking project. You'll need access to a jig saw for this DIY, but don't let that intimidate you.
This is a fun DIY Easter project! The reclaimed wood gives the bunny a beautiful vintage look.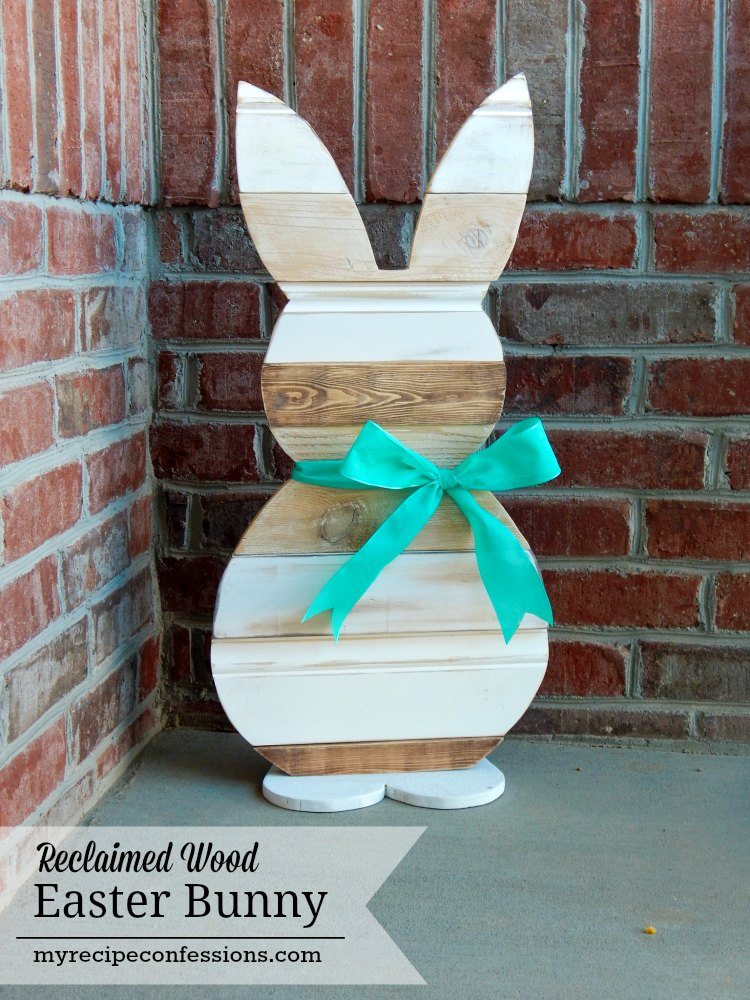 7. Moss Covered Bunny Canvas Art
Add some pretty and inexpensive Spring decor to your home this year with this easy moss covered bunny canvas art tutorial
8. Lovely Egg Decorations
DIY this outstanding decoration craft by planting moss, grass or flowers in these crafty eggs.
9. Easter Egg Inspired Vases
Have a look at this great tutorial that will help you get your vases "ready for Easter".
Make these adorable and inexpensive Easter Egg Inspired Vases.​
10. Adorable Easter Bunny Mini Vases
Perfect Easter craft idea! Paint egg shells to make adorable mini Easter Bunny vases for your Easter table​. So adorable and fun to make.
11. DIY Concrete and Copper Easter Bunnies
Looking for some simplistic Easter decoration DIY that's in an Scandinavian style? Make these copper and concrete Easter bunnies in no time!
12. Easter Egg Succulent Garden
DIY easter egg succulent garden. Great idea!!!​
13. Paper "Feather" Tree
Use pastel scrapbook paper instead of real feathers to create a modern Easter tree.
14. DIY Giant Origami Bunnies
These large-scale origami bunnies, add this adorable decoration to your kids' egg hunt.​
via ohhappyday.com
15. Egg Flower Vase
Turn your egg shells into a darling bud vase. Chip an opening at one end of the egg, empty it out, and secure the shell to a mirror with candle wax.
Fill the shell with water and place your favorite fresh flower inside.​
16. DIY Colorful Egg Candles
DIY egg candles are perfect for Easter and spring! Learn how to make colorful candles using egg shells as molds.
via helloglow.co
17. Jelly Bean Tree
Mix nature with your favorite Easter candies to create this jelly bean tree. Simply hot glue jelly beans to branches from your yard and arrange them in a vase.
via craftysisters-nc.blogspot.com
18. DIY Easter Egg Wall Hanging
Embrace pastels with this Easter wall hanging. It's a unique, modern way to display your Easter eggs and decorate your home, and you can make it as big or small as you want.
19. Easter Bouquet
Pastel, speckled eggs, copper baskets and baby's breath were made to be together!
via www.thecasualcraftlete.com
20. Easter Candy Parade
Great Mason Jar Centerpiece Idea for Easter.