Transform your patio and backyard into an outdoor living area that you can enjoy with these 15 easy DIY outdoor pallet furniture ideas.
1. Pallet Wood Outdoor Sofa

via www.funkyjunkinteriors.net
2. DIY Outdoor Patio Furniture from Pallets
Make this lovely furniture set that consists of a corner bench, two chairs and a beautiful table. All made entirely from pallets.
via thesassysparrowblog.com
3. DIY Pallet Furniture Makeover
Make your patio stand outo with this multi-color pallet furniture makeover.
4. Pallet-Based Day Bed For Your Patio
Make this multi-functional day bed to your patio. You can lie down or take a power nap whenever you want, you can sit on it and read your favorite book.
via lovelygreens.com
5. Pallet Wood Patio Chair
Make this very comfortable patio chair. You can sit in your own wood chair, sipping a lemonade this summer, without having to worry about investing a fortune in a ready-made chair!
via www.funkyjunkinteriors.net
6. DIY Pallet Swing Bed
Make yourself a DIY pallet swing bed from a couple of pallets, comfortable pillows, some blankets and some rope or sturdy chains that you can use to attach the swing bed to the ceiling.
7. One-Pallet Chair
If you only have one pallet at your disposal, then this tutorial is for you. Create this slightly reclined chair where you can sit and relax whenever you feel.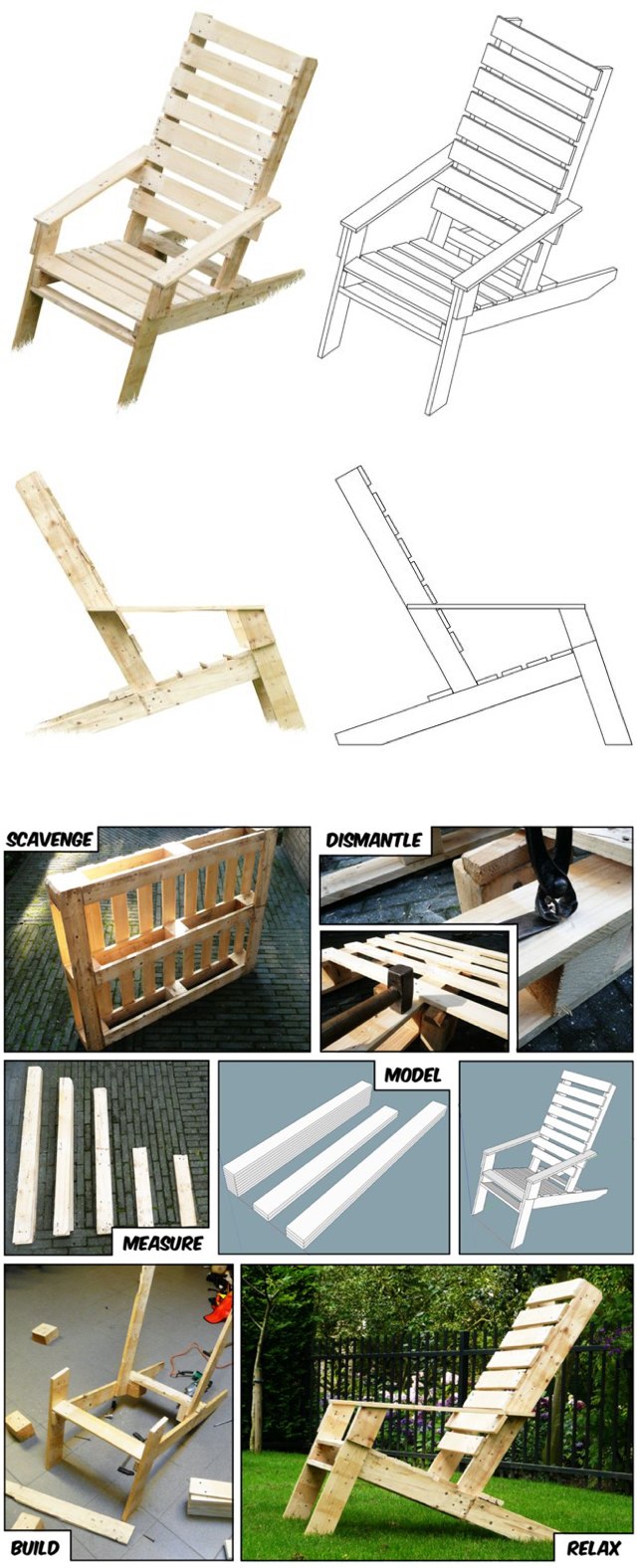 8. DIY Pallet Wood Bench + Gabion Table
Make DIY this bench and table combo for your outdoor space to give it the industrial look.
9. DIY Pallet Coffee Table
Make this DIY coffee table with a smooth surface made from planking scraps to give your pallet table a little more refined look

Click here to see the tutorial
10. DIYWooden Pallet Chillout Lounge
​Make the wooden pallet chillout loungeI using just a few pallets, paint, and a few lawn chair cushions.
via www.frecklesandfluff.com
11. DIY Pallet Lounge Chair
​Interesting project to create an outdoor sofa from just a few pallets.
via carstensleisuretime
12. Turn a Pallet into an Outdoor Patio Bench
Turn a pallet into an outdoor patio sofa in just a few easy steps.
via www.rkblack.com
13. DIY Outdoor Murphy Bar and Table
Tight on space? This awesome DIY Murphy bar that is perfect for summer entertaining on your patio or deck​.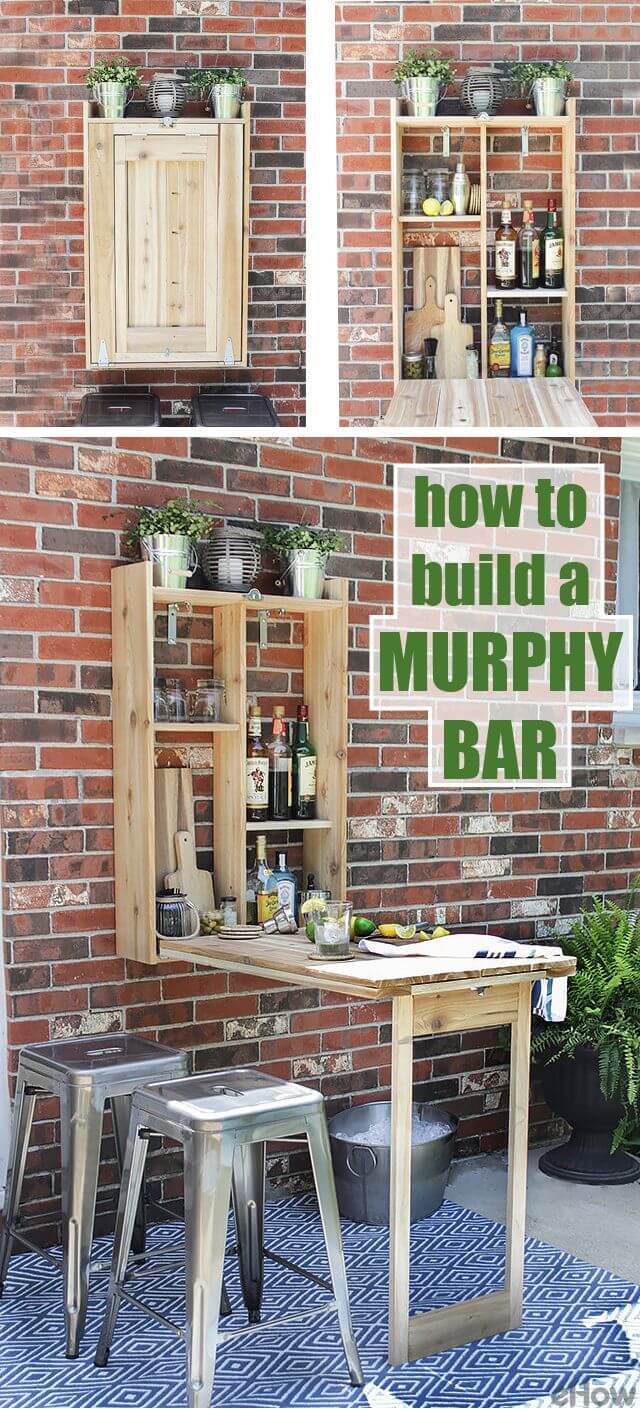 via www.ehow.com
14. DIY Outdoor Pallet Bar
Build this awesome wooden pallet outdoor bar, your dreams of having your own bar in your garden can quickly become a reality!
15. DIY Pallet Changing Chair
This pallet chair looks truly unique and almost like a hammock, but from wood.