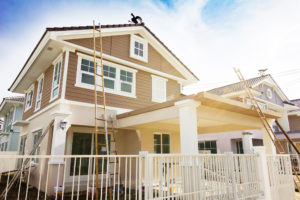 Building a custom home is among aspiring homeowners' most popular construction options. It offers versatility in layout, design, style, and finish. It's the perfect choice for those who want to plan their house from scratch, ensuring every detail goes according to their lifestyle and preferences.  
One challenge of building a custom home is coming up with a total cost. Generally, it can cost more than purchasing a ready-built home or constructing a ready-made plan. Moreover, the unpredictable rise in construction materials prices worldwide can make planning even more tedious.  
If you're building a custom home in 2023, how much should you prepare? Here are some factors that may affect the total project cost to help you set up a sufficient budget.  
Contractors give initial quotes or rough estimates based on the total floor area. It includes all the living spaces you expect to construct, including the covered patio, if you plan to have one. Since custom built homes are versatile, you can start planning based on your preferred room sizes.  
The current average costs of building a home from scratch may range from USD$150 to USD$500 per square foot. The large gap in these prices serves as wiggle room for other factors like the choices of materials, labor cost, and your location. According to the latest reports, the inflation rate in real estate construction is expected to rise to 14.1% in the US by year-end. However, experts predict its decline to the normal range of 4.3% next year.   
Despite these predictions, the prices may fluctuate, so preparing an extra 15% of the quoted project cost is best. For instance, in building a 2,000-square-foot custom home with a total price of USD$400,000, one must prepare a contingency fund of USD$60,000. These numbers exclude land prices.  
Your preferred design and home style are significant factors in preparing a budget. For instance, a modern industrial home with glass walls and steel framing costs significantly higher than a custom-built farmhouse. The main reasons for their differences are the materials and labor expertise.  
Custom homes with luxurious finishes require a higher budget due to the prices of materials. It includes the type of flooring, interior furnishing, and exterior finish or cladding. On the other hand, mid-range to low-end finishes can still look classy and equally functional if professionally designed.  
Going all in with an elegant design is a great choice when building a custom home. However, it's best to prioritize functionality first to ensure comfort and convenience. Finding a reliable contractor can guide you to find the perfect balance between luxury and practicality and maximize your budget.
Your home's number of levels significantly impacts the total project cost. For instance, most contractors may charge a higher price per square foot for a single-story than a two-story home of the same gross floor area, and here's why.  
A single-story home requires a larger plot of land, requiring higher labor costs due to land preparations. However, it's still a wise choice for those building their forever home since it's safer and more convenient for the elderly.   
On the other hand, a two-story or multilevel house requires less land area and is less expensive to construct. It's perfect for custom homes on a smaller plot while maximizing the floor area by building up.  
The construction prices vary depending on your location. Building a custom home closest to the city can be more expensive than constructing one of the same square footage in a rural area. However, a house project in a secluded place can also be pricey due to the shipping costs. Therefore, considering your location is always a must. 
Fluctuations In Material Costs 
As mentioned, the overall construction costs can be unpredictable. Despite the foreseeable decrease in material prices, these numbers can fluctuate throughout 2023 due to socioeconomic factors.  
The fluctuations in material costs can make building a custom home more challenging, especially if you manage the project yourself. One of the best tips is to hire a trusted contractor offering a fixed price range per square foot. That way, you can estimate your budget for materials precisely. Also, these contractors have direct access to suppliers, allowing them to place an order, prepare a stock ahead of time, and get lower costs.  
When preparing a budget for a custom home, considering the additional features is a must. It may include constructing an outdoor living space, installing smart home devices, and setting up energy-saving mechanics like a solar power system and rainwater collection.  
Building a custom home allows you to include all features you're looking for in a dream house. However, it may add a significant amount to the total project cost. You also need to hire expert installers, especially for adding a smart security system to level up your safety or solar panels to lower your energy consumption.  
Conclusion 
Building a custom home provides countless opportunities to create a house that suits your lifestyle. Despite the additional expenses and unpredictable construction costs, the fulfillment and comfort it can offer will be worth every penny. To know how much you should prepare, consider the above factors in your overall budget and add a contingency fund for added financial security.