A pond lends a beautiful touch to a garden, backyard, or even a tiny patio! While buying a pond or water feature is easy, there are many simple methods to make a gorgeous pond or fountain with a little effort.
This guide will look at techniques and ideas, such as making a basic free-standing pond great for a tiny patio or a little waterfall pond in your backyard using an inexpensive kit with a simple pump and plumbing.
Why Do I Need A Ground Pond Anyway?
Who doesn't love to watch life thrive in their little slice of greenery? Aquarium enthusiasts have incorporated Goldfish and koi ponds into gardens for ages, but many people often feel confused about the setup and budget.
From lotus to water lilies, water rose to duckweed – several plants you can grow and make your backyard attractive.
Tip 10 DIY Above – Ground Pond Ideas
1. Zen Container Garden Pond
In Japanese, 'Zen' refers to meditation or mental tranquility – in your simple, serene house. A Zen pond can be used to enhance the sound of bubbling water. Place some Koi, Shubunkin, Ranchu, or ordinary Goldfish in a stone or concrete container.
You can also excavate a small pond in the yard and surround it with concrete or stones to create a dining area.
Why Is It Great?
The fish's foot massage and the peaceful sound of the water pouring down make these Zen ponds so relaxing.
You also can add a wooden wheel that functions as a turbine to recycle the water.
Or, build a water fountain feature that uses pond water to generate a continuous running water mechanism.
2. Put That Plastic Storage Bin And Bathtub To Good Use
Recycling plastic accessories is undoubtedly the most environmentally beneficial way to add a water body to your landscape complex. You can reuse a used kiddie bathtub or a huge water container tub.
How To Do It?
One option is to divide a plastic water storage container in half to create two individual containers.
Note:- Unused inflatable water pools or huge plastic containers can also be useful provided they are reinforced with appropriate repairs.
Some Steps To DIY At Home-
Fill one-quarter of the container with clayey soil or sand and two-thirds with clean water.
Allow the surface to settle by covering it overnight. Place a few water lily or lotus seeds and wait to germinate before adding other aquatic plants such as moss, duckweed, money plant, etc.
What Can Be Stored In It?
Turtles and axolotls can also be kept if the water is not moving and the containers are not too deep.
It is best not to store sensitive fish in these containers since they may perish without the extra oxygen mechanism.
In these artificial ponds, stagnant water may attract mosquitoes; therefore, change a portion of the water regularly and keep the surroundings clean with insect-repellent spray.
Also Read: How To Achieve Perfect Lawn Drainage: A Step-By-Step Guide
3. Do You Have An Old Stock Tank You Can Use?
Stock tanks are one of the most dependable garden pond alternatives, and they come with enough area, such as a length of 3-10 feet and a width of 2-3 feet, or if round, a diameter of 3-10 feet.
You can paint this to avoid rust formation, set it wherever on the ground, or dig a hole large enough to accommodate the tank.
How To Protect It?
Slime development and mosquitoes are typical in these artificial tanks, which can be avoided by regular skimming and placing mosquito netting or spraying repellents nearby.
4. How They Help Ponds Become Attractive?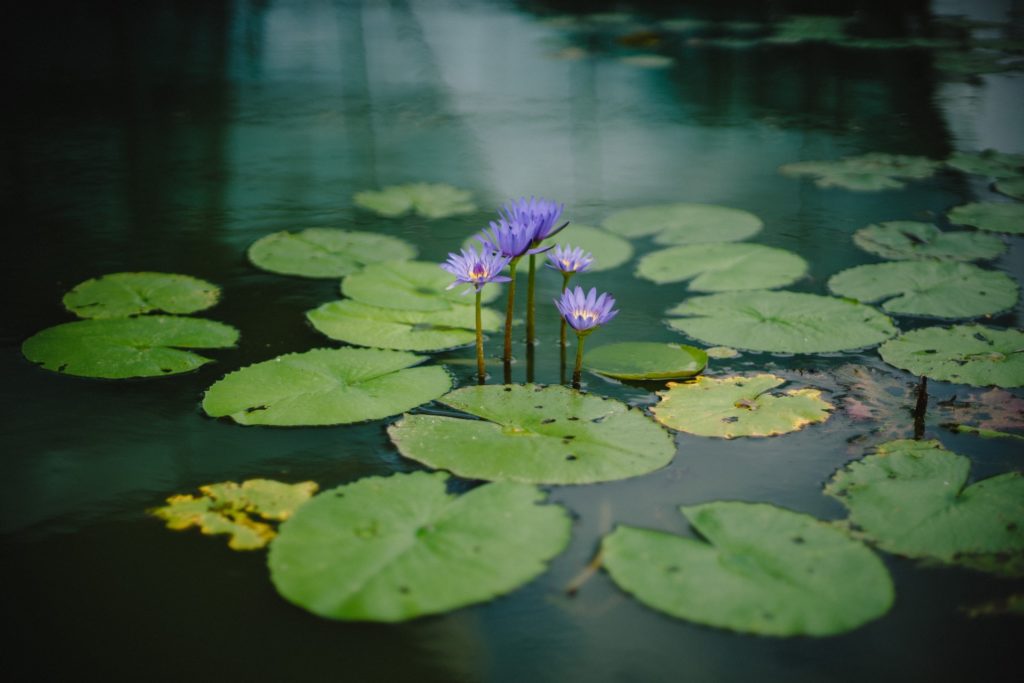 You can put pots with huge plants alongside the tank or place it somewhere with enough shade so the metal does not become too hot.
They come with spigots attached, or you may install such a device for regular water changes to maintain a steady temperature.
5. Use Or Buy An Old Tractor Tire
Another excellent example of recycling is using tractor tires for garden ponds. If you intend to maintain axolotls, one tire will suffice, and you must ensure that the water does not have too much current.
If you wish to retain various varieties of fish, you can stack one tire on top of the other horizontally and secure them with concrete. The base of these ponds can be formed of concrete, or a portion of a tire can be inserted into the earth and layered with stones and sand above it.
How To Decorate It?
You can also cover the tire body with water-resistant fabric.
Attach colored rocks and shells to the body for further adornment, or just color it to your liking.
How To Make It More Attractive?
Place it near a tube well or faucet to provide a constant water supply, and install spigots to aid in frequent water change.
If you add fragile plants such as lilies and lotuses, it is best to maintain the water supply speed to a minimum so the water does not get turbulent.
Also Read: 6 Tips That Can Help You Improve Your Outdoor Space
6. Backyard Fish Pond
With the addition of paving stones, pebbles, or concrete and excavating a water body on the ground, your backyard may be transformed into a slice of heaven.
You can discover where the water exits the house via a pipe and build a tiny pond below its mouth so that filling it is as simple as turning a knob inside your home.
What To Add In It?
Add some potted plants or sculptures around it, and if you need some current, add a fountain feature in the center or on the side.
An old hot tub or disused swimming pool may also be filled with appropriate base and water to make your pond with various flora and fish.
Old in-ground ponds can be cleaned and transformed into backyard ponds with a DIY waterfall feature created from old wooden barrels, tiered wooden planks, and sculptures.
Add tall grass seeds or huge pebbles for a more rustic effect.
Here's An Idea- Repurpose Old Pallets Into A DIY Pond.
Old pallets might be your best choice for pond landscaping and constructing borders around a water feature. You can build a pond out of discarded pallets and stack them vertically or simply put a few planks around the water body.
7. Time To Make A Bathtub Pond
Why not repurpose your old, abandoned bathtub by filling it with bright fish and brilliant plants? If the tub is damaged or cracked, thoroughly fix it with cement or putty, let it cure, and then fill it with water.
How To Make It?
To make water filling and changing easier, use a filter and re-circulating pump.
A waterfall impression is also created using a ceramic fountain and sculpture.
Fill the surface with soil and sand to grow plants, or immerse potted plants if raising fish and turtles.
8. Wooden Box DIY Patio Bond
Never imagined a modern pond water feature could be made from a little wooden box that fits on a small balcony, deck, or patio. It's also simple to construct! The solution is to coat the wood with liquid rubber waterproof sealer or a piece of pond liner.
Fill the planter part of this little pond with various ferns, grasses, rocks, and other things once it has been built!
9. Use Wine Barrel As A Pond
Rustic wine barrels or whisky barrels are ideal for a do-it-yourself water garden. They are large enough to house a variety of plants and goldfish.
Follow the steps below-
Take an old rustic wine barrel.
Cut it down from the middle
Thoroughly wash it and keep it outside for a while.
Make a garden pond, and enjoy your serene environment.
10. A Glass-Gate Above-Ground Pond Idea
A glass wall in the pond's center, surrounded by stone buildings on either side, provides the optical appearance of a glass gate. This style is best suited to higher above-ground ponds.
Also Read: These 8 Landscaping Ideas Will Transform Your Yard.
Conclusion
You can upcycle discarded items and add some new ornamental elements to liven up the landscaping. If you add light features, ensure the wiring is done correctly to avoid water contact.
In extreme weather conditions, cover the water tanks and maintain the surrounding area free of weeds, insects, and dust.
The ponds must be washed and cleaned regularly to avoid the growth of odors, insects, bacteria, and algae. These DIY garden pond ideas can assist you in making your landscape more visually appealing.